Well this is just a little plinker i threw together a couple days ago.
It isnt very poweful, but its still powerful enough to be fun to mess around with.
And here it is
As you see there is nothing special about it, its just a simple pneumatic with a sprinkler valve.
Specs
Chamber: 1.5in by 12in sch40pvc
Barrel: probably about 4.5ft of 3/4in sch40pvc
Valve:Modded 1in orbit sprinkler valve
And now for the video
[youtube]http://www.youtube.com/watch?v=gPXppqyMD_o[/youtube]
And now a couple pics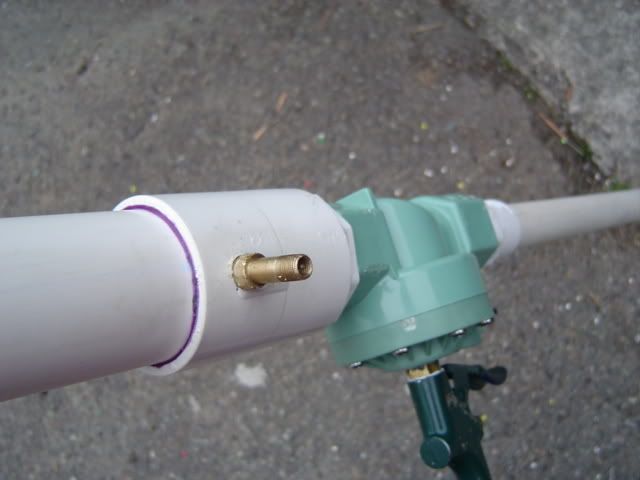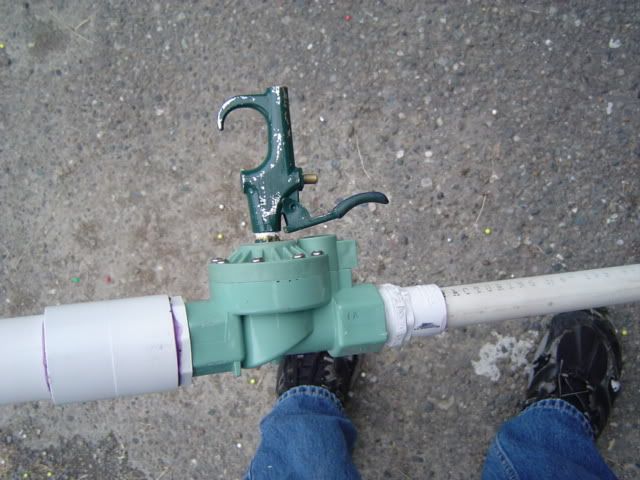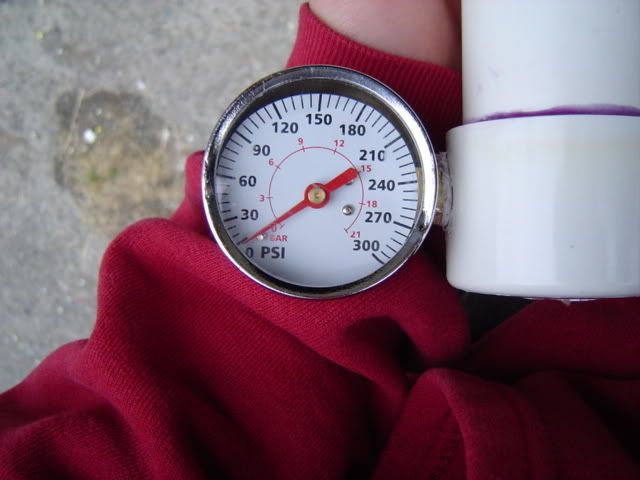 And that is it