I don't feel like reading through all three pages but…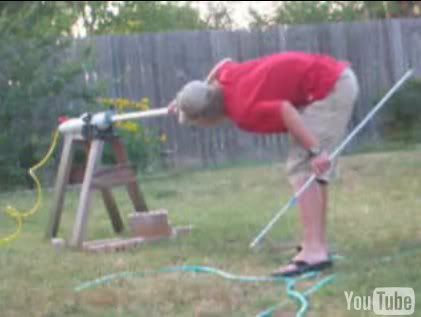 What the heck possessed you to do that?!!?!!
There is never, I repeat NEVER, a good reason to look down the bore of any, ANY, cannon, whether it's loaded/live or not.
Friend, do me a favor, read the safety rules, link is in my signature…
That being said, looks nice for your first cannon, some people round here didn't even do that much for their first cannon.
Keep up the good work, and stop looking down the bore
, and you'll go far.
That picture needs a nice "FAIL" caption…