Well, From the looks of the title this gun is nothing new at all. However i feel that it is proboably one of my best looking launchers to date (keep in mind it still needs some bondo work and a paintjob). Also, Bear with me, I am attempting using Photobucket for this post. And expect More Pictures when it is finally done.
Barrel:
3 Feet Type L Copper pipe
*Ammo Stop:
Adjustable Machine Screw System
Valve:
3/4 inch Sprinkler Valve, Modified
Chamber:
6 inches of 2 inch PVC piping
Sights:
3X9X32 Air Rifle Scope
Rail Riser:
Custom Shaped 2X4
Ammo:
Wirenut/Screw darts, Marbles
Power:
Estimated 600 FPS by GGDT with marbles, and 700 with Wirenut/Screw darts
Running Pressure:
30-140 PSI
And without further Adue I present my Favorite Gun to date: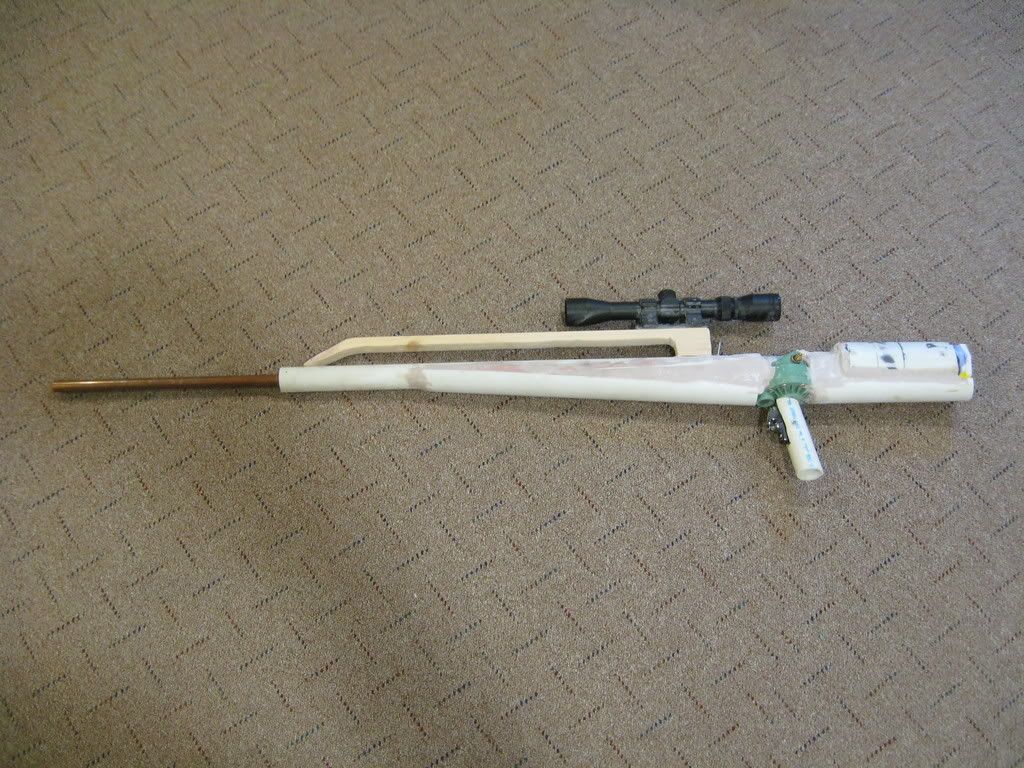 I think the only NEW thing about this gun for me is the trigger and the adjustable Ammo stop. Here is the Adjustable Ammo Stop: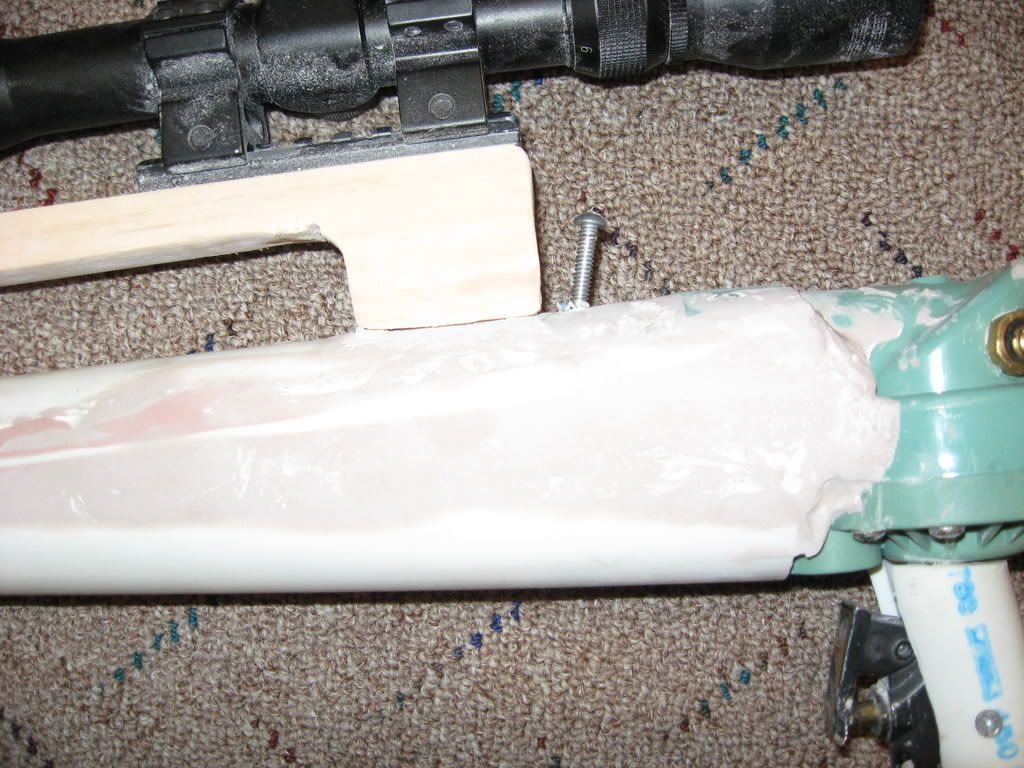 This is kinda cool because i can shoot marlbes that are slightly too small for my barrel, and i dont have to worry about putting dents in my perdy copper barrel to hold the ammo in. it also doubles as a crude hop-up for the marbles.
also, the trigger for this gun was kinda cool for me, because it was the first time i made a pistol grip. i think it turned out quite well:
Also, if you want some damage, here is a 1/2 inch pine board VS. one of my Screw Darts. I will post a How-To on these darts, they are GREAT! and easy to make.