Hello everybody, that's my first post. I come from the french spudgun forum (so, sorry for my poor english) and I have already built some spudguns and pneumatics rifles including a semi auto BBs rifle which has been introduced few months ago on this forum.
Here is my last creation :
The M245 Pump action shotgun
Caracteristics :
Cannon:
copper / gauge 12mm ; lenght 550mm
Chamber:
Approximativley 25ml
Home made quick exhaust valve 3/4'
tubular magazine
pressure used : 12 bars
Air tank : 1 liter
Ammo : 12mm steel ball

Pictures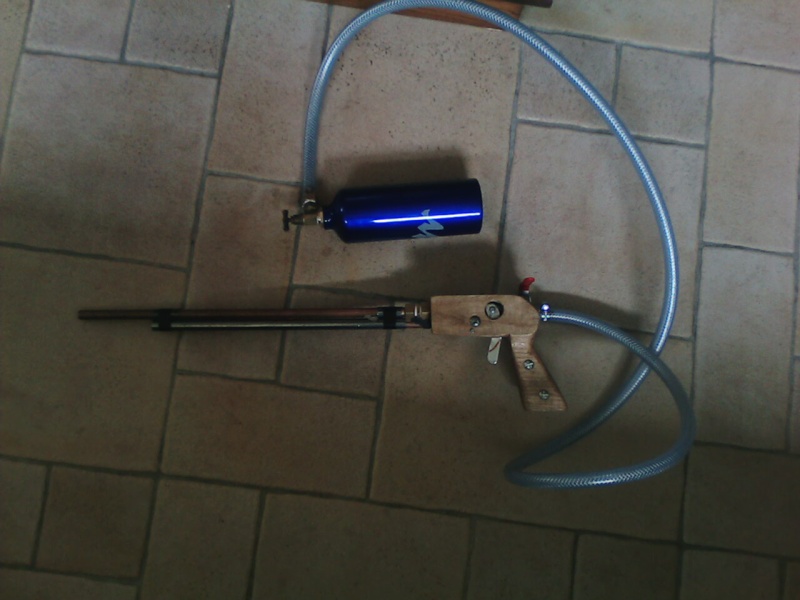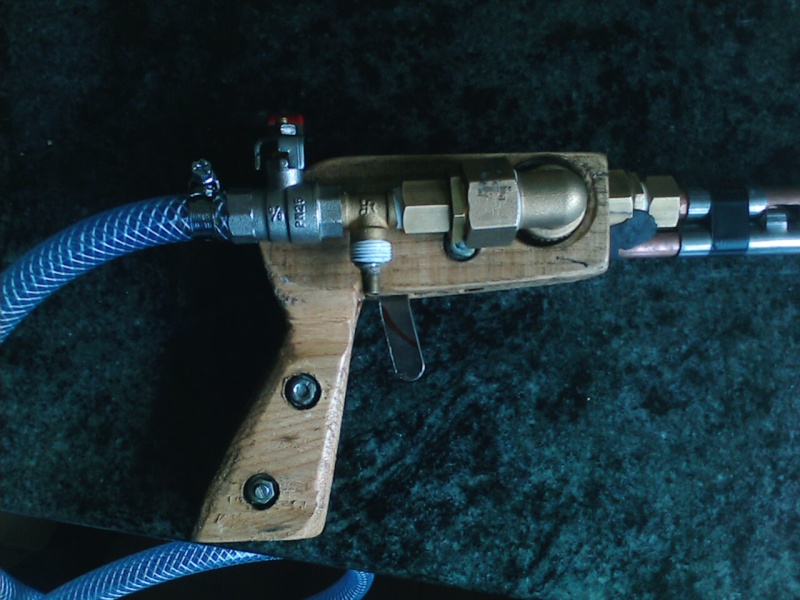 Inisde the wood :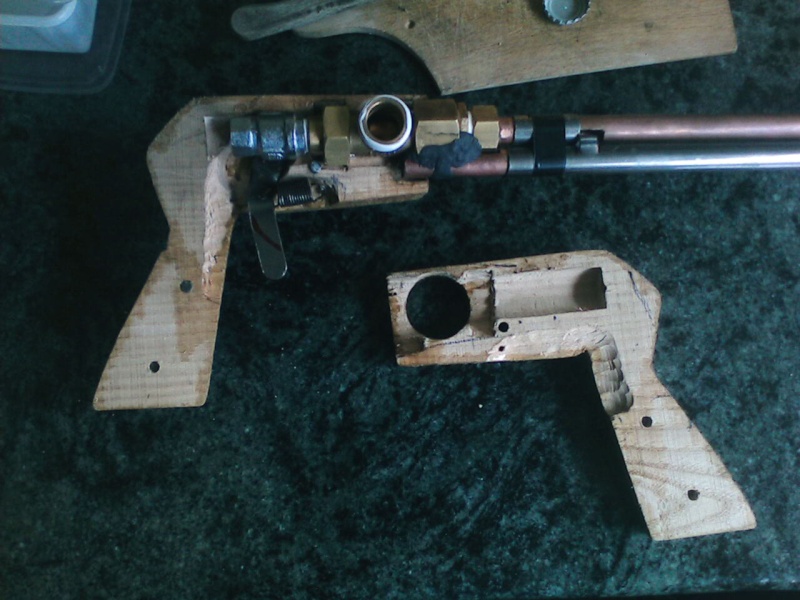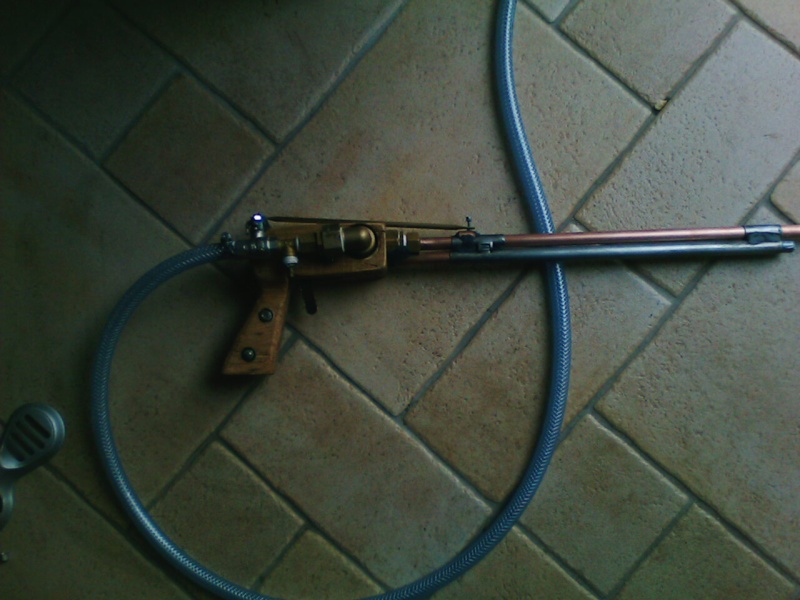 The rod links the sliding part to the valve which fills the chamber for each shot.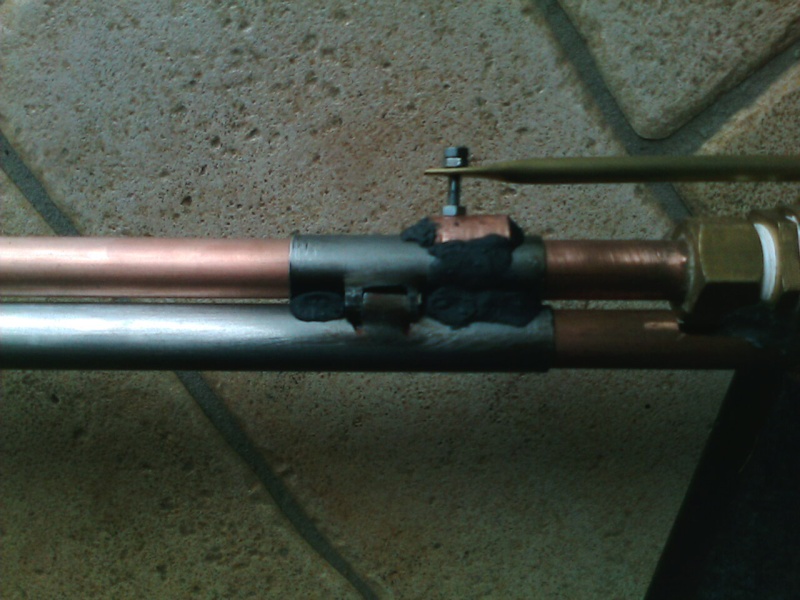 Movie:
http://www.dailymotion.com/swf/k4mPr5Di ... &related=1
(the magazine was empty for the last shots of this vid)
sorry for the quality.