A replica of a WW2 4.2 inch chemical mortar.
Valve:
3 inch serviceable piston
Porting:
2.375
Barrel:
2.625
Construction:
Steel
Piloting:
.5 QEV
Trigger:
Blowgun
Action:
Breech loading
HopUp:
No
Pressure range:
290 psi (burst pressure of hose, Chamber pressure tested up to 300 psi.)
Range:
400-600 (Estimated, actual unknown due to ammo & terrain)
Reenactment/Training Ammo:
Tennis balls, Saboted Nerfs, Bee-hives
Other ammo:
Full soda/beer cans
To bombard targets I launch in 6+ Tennis balls at once.
Close up of the QEV and trigger.
Picture of the internals before the slip inside the outer 4" shell.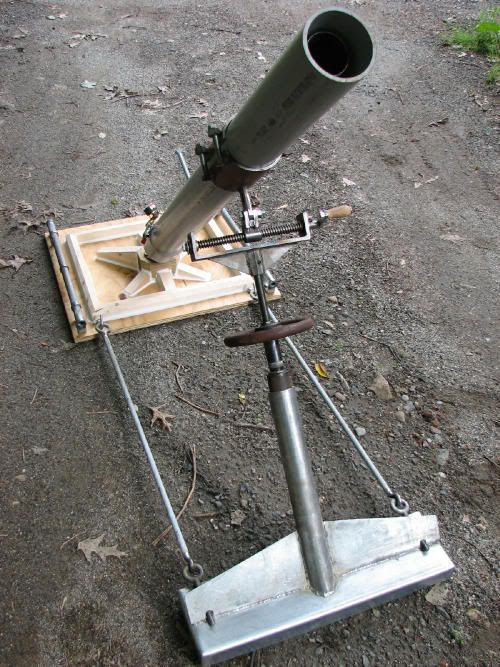 Close up of the breech system.
Painted and finished.
///ed///