A replica of the WW2 M1A1 "Bazooka".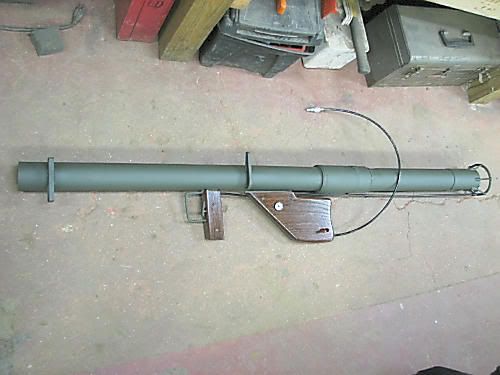 Valve:
2 inch serviceable piston
Porting:
1.5
Barrel:
2.625
Construction:
Steel
Piloting:
.25 QEV
Trigger:
Blowgun
Action:
Breech loading
HopUp:
Yes
Pressure range:
290 psi (burst pressure of hose, Chamber pressure tested up to 400 psi.)
Range:
175 @ 110psi - 250 @ 150psi (Direct shot - flat trajectory)
Ammo:
Tennis balls
I have been told by a WW2 veteran that this fires at roughly the same distance and speed as a real bazooka.
The hopup educes a backspin on the tennis ball also known as the Magnus effect. The ball leaves the barrel at somewhere between 220 fps and 310 fps, depending on pressure. The backspin keeps the ball on a flat level trajectory until it "drops" and comes to almost a complete stop. It is really wild to watch the shot from the side. The ball leaves the barrel, then slows down, and falls. It almost looks like it is in slow motion. You can easily catch the tennis ball with your hands beyond at 75-100 feet.
World's largest hopup. (That I know of.)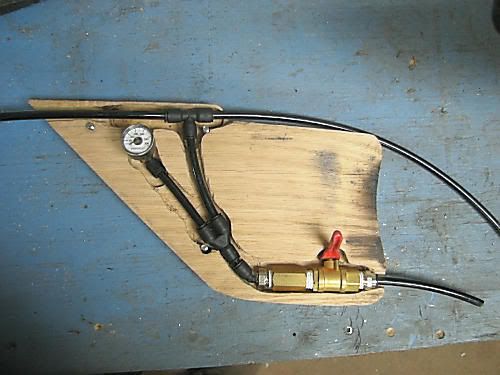 A cut-down, drilled & tapped blowgun with oak grips.
Rear shroud that covers the QEV.
Rear site.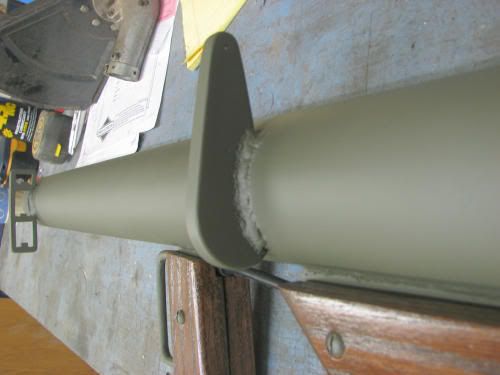 Front site.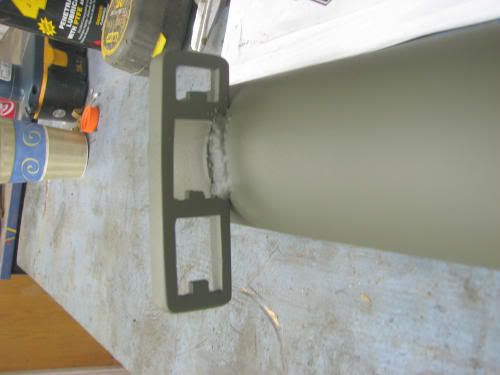 Open the mini ball valve until desired pressure. Close. Pull trigger to fire.
///ed///