Well, after the initial construction of MIKE, I got bored with the fact that it could only be fired from the hip. Also, i was getting tired of having to watch the BV trigger REALLY CLOSELY, because one knock on that crappy Ballvalve I had would result in an instantaneous firing.......... Aka BAD.
Also, MIKE had the problem of the nut on the back of the piston coming loose. I replaced the normal nut with a locknut and a lockwasher. It hasnt come off scince....
The most visible improvement in MIKE is the obvious addition of a 1/4 inch QEV as a pilot. It works EXTEMELY well, and I can pilot the cannon with a slight twist of the trigger Ballvalve.
I run it at around 400 PSI now, and I beleive that I have finally hit Transonic with a Marble (1000 FPS to 1200 FPS). The recoil is RIDDICULOUS and the damage is VERY satisfying. I will have a video of random stuff getting destroyed when I find the time.
Anyway, enough Talking, Picture Time:
The new Pilot Assembely. Notice the Piece to direct airflow away from the users Ear.....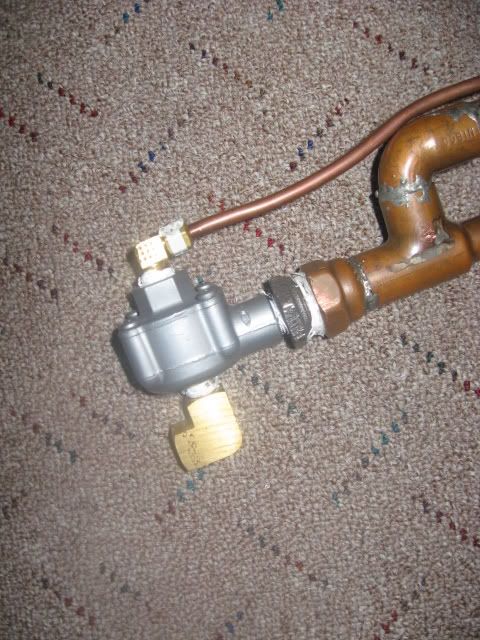 A site I made out of VEX metal. Works great for what I do.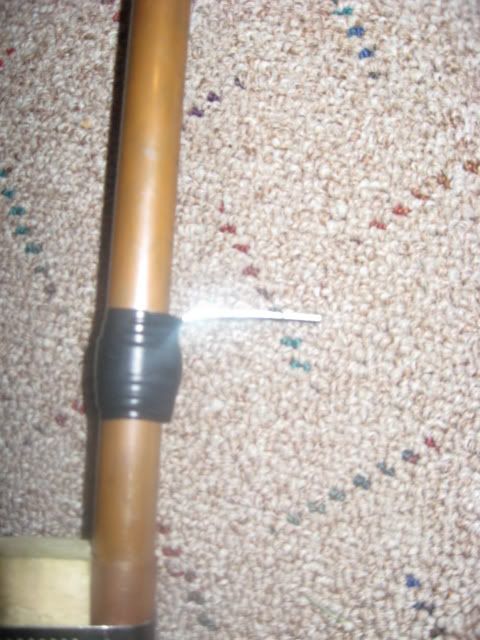 The new Trigger Assembely. Yes, there is no Pistol Grip. I can actually hold this gun quite ergonomically without a grip. I do need a better way of attaching the BV however, Servicing the piston is NOT fun.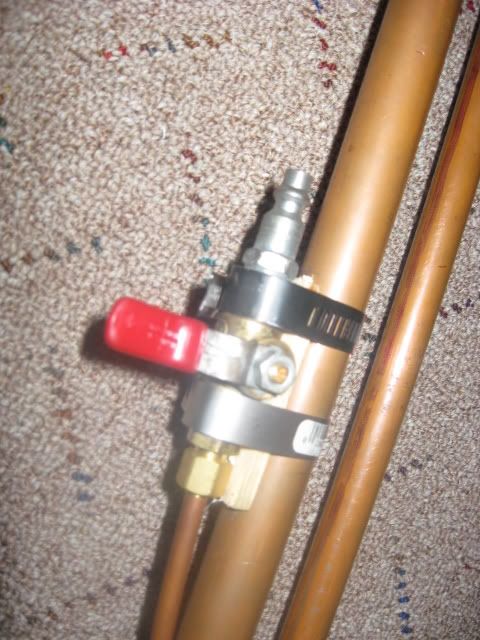 Finally, the Revised Money crap: