MIKE and JANET had a baby!
I give you "El Bambino", A high-pressure copper piston coaxial sporting a QEV pilot and some sexayyy astetics, not to mention, ITS A PISTOL!
Oh, and Its loud as HELL! it puts even MIKE to shame......
Specs:
Barrel:
12in of 1/2 type L copper
Chaber:
12in of 1in type L copper
Valve:
Machined wooden dowel, With O-ring
Valve Type:
Coaxial
Pilot:
Blowgun and 1/4 Mcmaster QEV
Astetic Body:
constructed "boltsniper" style, Using peices of 1.25" PVC
Estimated FPS at 400 PSI:
700 FPS with 3 gram Nail Darts
Without Further Adeiu, I give thee pictures!
With Paint!
Full Shot. Yellow things under the Gun are my Screw/Wirenut Darts, My favorite Ammo for this gun.
Without Paint! (but left to give you a general Idea)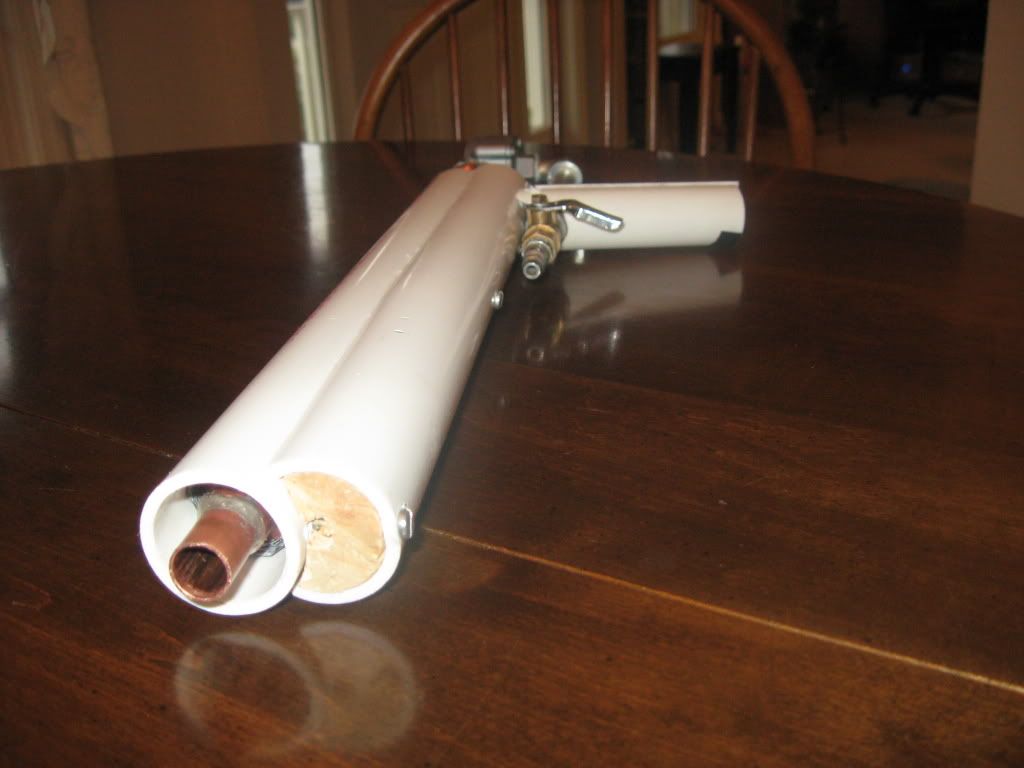 From the Front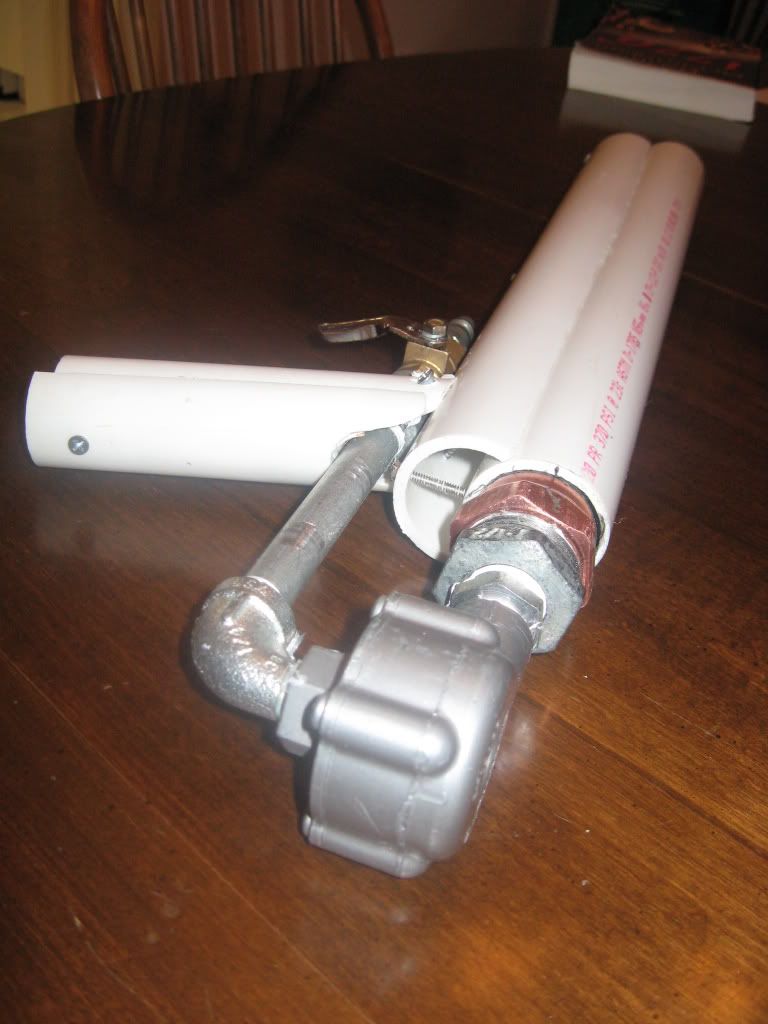 From the Rear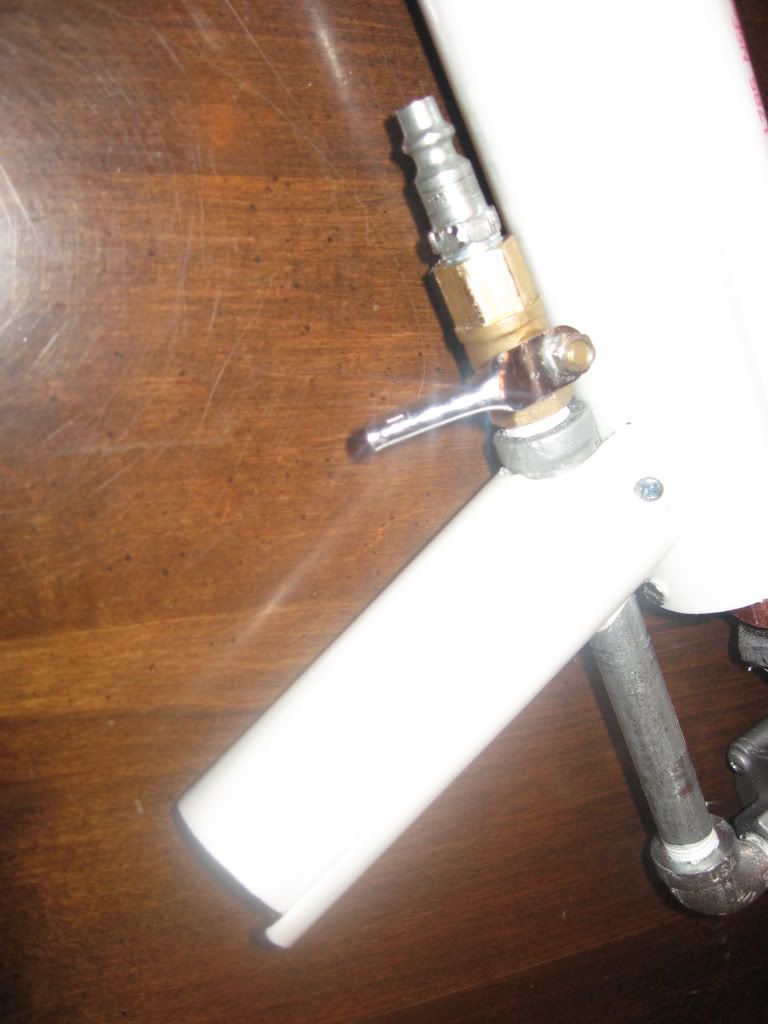 Pistol Grip