So I figured I share a few of my more recent developments with the burst disk guns that I have been slowly adding to for the past few months. both of the guns are prototype guns and neither of them are ever going to make it to the field but the designs will probably make it into "mass production" for use on other guns.
any way I'm going to stop ranting now and get to the guns. the first is the shotgun that was originally to be fitted with a low pressure hammer valve that never I really got to work properly.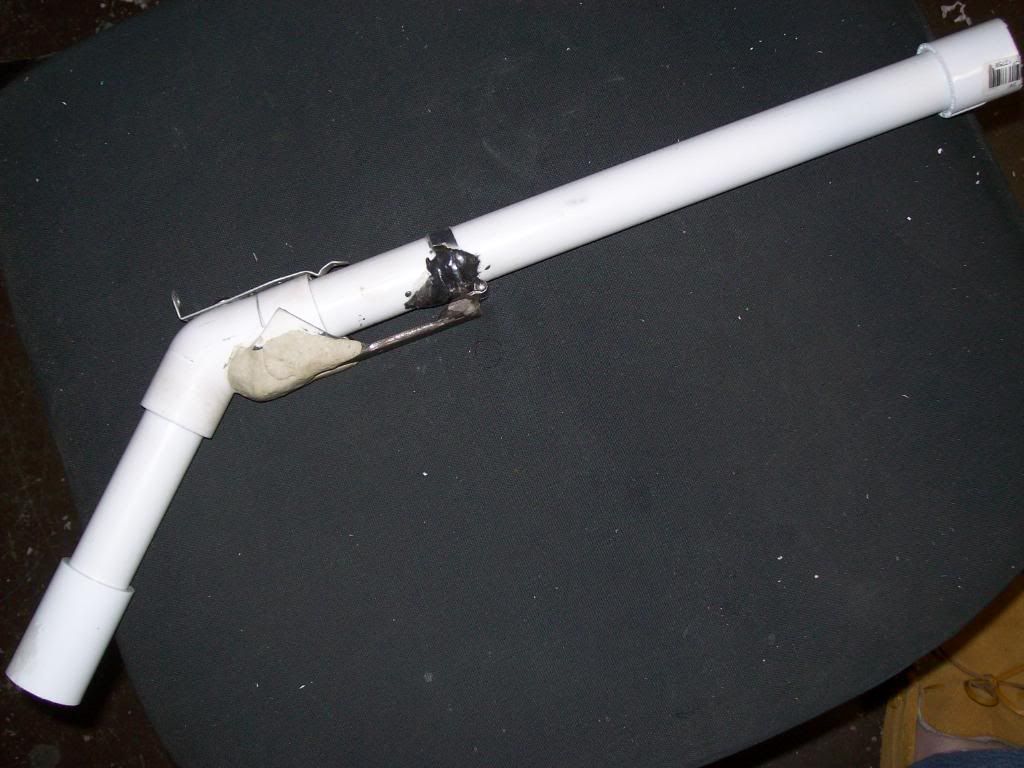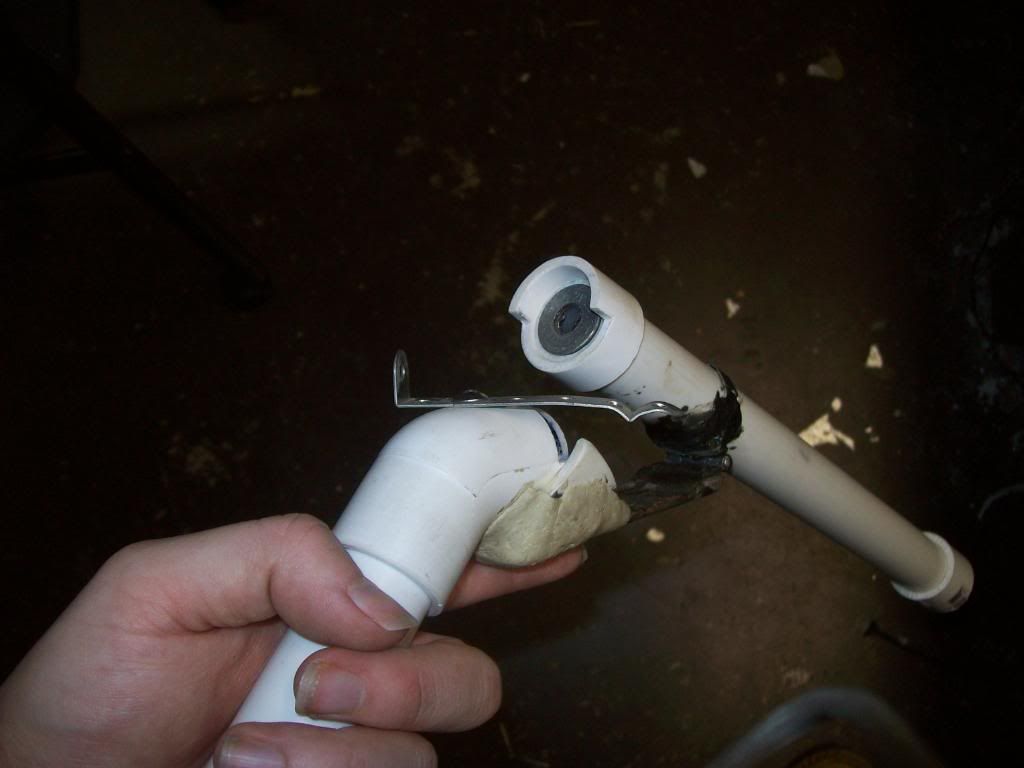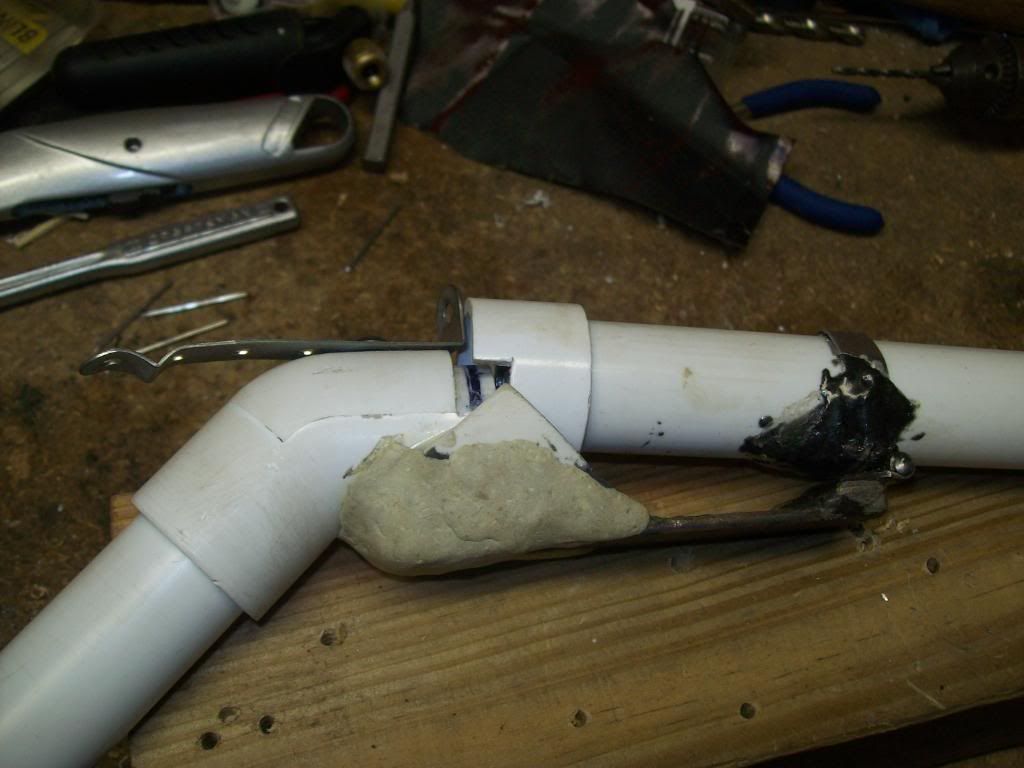 The second gun is an actual grenade launcher design that fits the .75inch shells that David and I make and use with burst disks and tire inflators. Designed to look like a mini blooper it was made originally with spare parts and couplings that I had laying around and I just kept adding things to it, until it got to the state that its in now.