Alright, the design of this gun has been changed several times.
Originally, the idea began it's life as a movie prop for a hinge-action grenade pistol, much like what is used in the game killzone.
Then, I decided that if I was gonna spend my time on it, it might as well sere a purpose for things other than movies and I would just have to edit n a flying grenade in my movies. So from there I designed a co2 powered, hinge-action model for airsoft grenades that would work with actual airsoft and paintball grenades.
Again, this idea changed when I discovered this site when I saw a thread about preloaded burst disk cartridges (someone told me about after I asked about what material I should use for an m203 style gl). It would make my launcher idea so much more economical to use these.
So, finally (until I design a good m203 looking gl) I came up with a mini, tommy gun style grenade launcher for airsoft. The body is 1" pipe, the cartridge shell is 3/4 inch pipe.
Here, is the gun without a cartridge, it's about ten inches long. It will work with a co2 inflator that connects to the back.
Here's the 4" long cartridge, it has a threaded coupling that I use to screw it on to the gun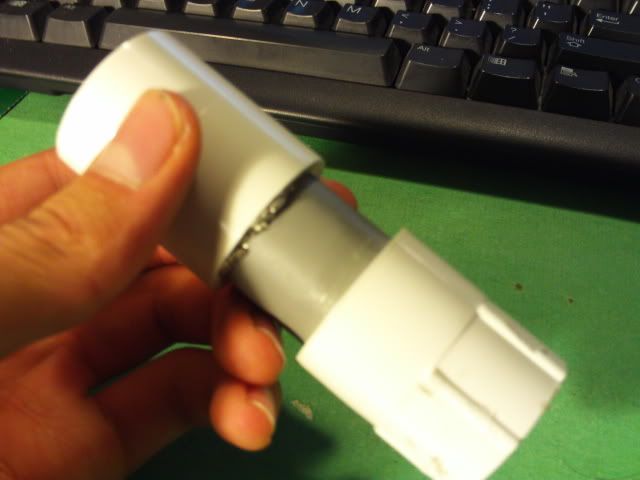 I used 3/4" pipe for the body of the shell. Inside are four bic pen tubes that have been cut in half.Each shell holds about 36 bb's (nine bbs a tube)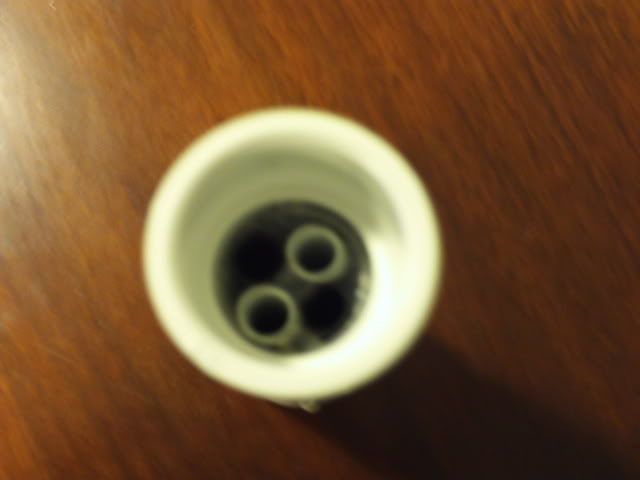 Here's a pic of the threaded end. I used hot glu to put the tubes in place and added a little ridge on the tubes to allow air thru but keep bbs in.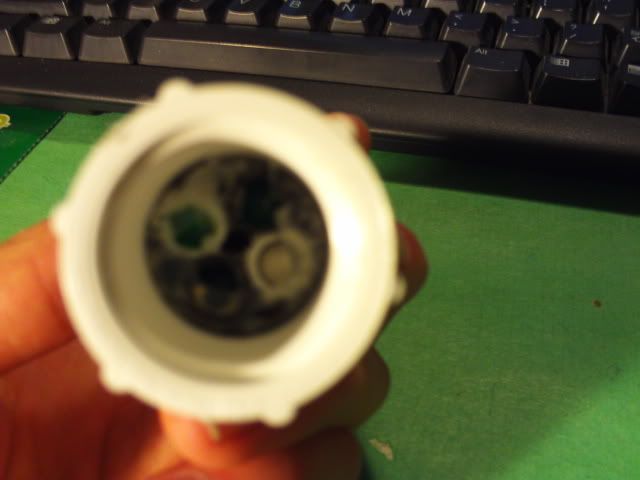 Here's the full body with shell. I call it a tommy gun style because I plan on putting a drum in front of the endcap on back to clip shells around it.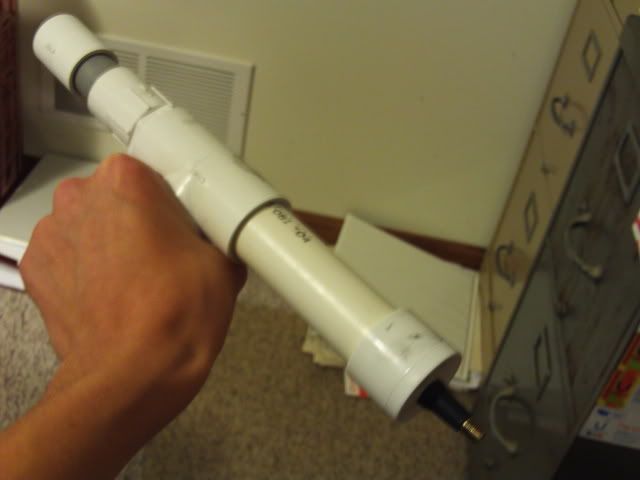 Thanks for checking out my gun. I credit Davidvaini for his awesome design about preloaded cartridges. Please leave any thoughts you have (positive and negative) about my gun.