My dad had some 6 inch and 3 inch pipe sitting in the corner of his shop and I was recently able to talk him out of a few pieces. This cannon is the result.
The Chamber is about 5 foot of 6 inch sch 40
The Barrel is about 12 foot of 3 inch sch 40
The valve is a piston (barrel sealer)
The Piston is made from 2 3" couplers
The valve is actuated by a 3/4 sprinkler valve
The ammo of choice is soup cans filled with water and rocks, then frozen.
Most of the shots in the video are between 90 and 100 PSI.
I plan to redo the pilot valve with a 2 inch splinkler as there is sometimes a delay after actuating it. Pulling the safety ball valve the same time as the sprinkler helps a lot.
So here is the damage video!
[youtube]http://www.youtube.com/watch?v=wzj2b2MOkBw[/youtube]
Here we have the cannon pics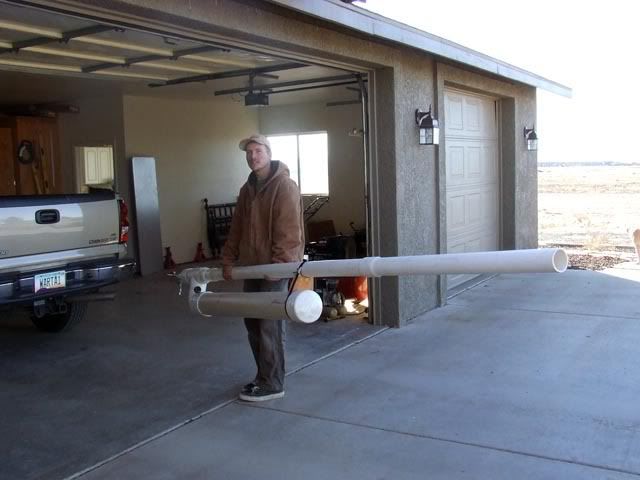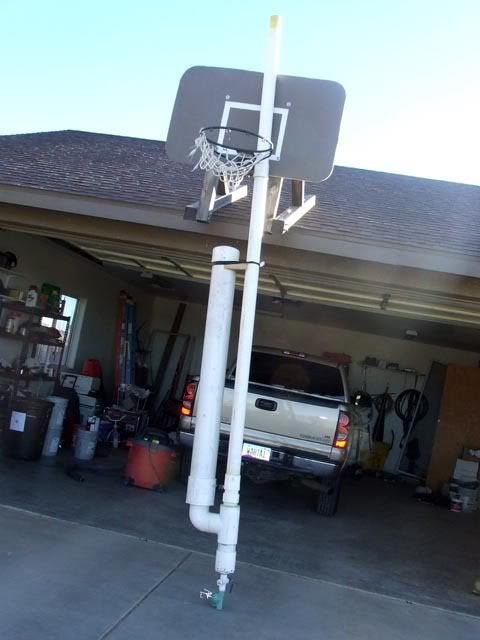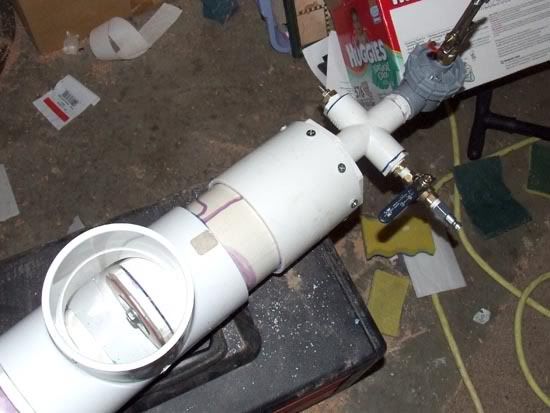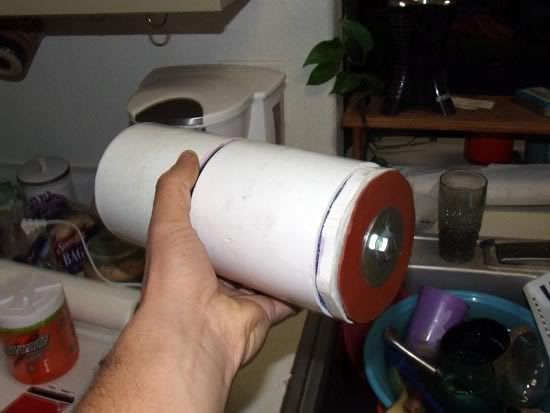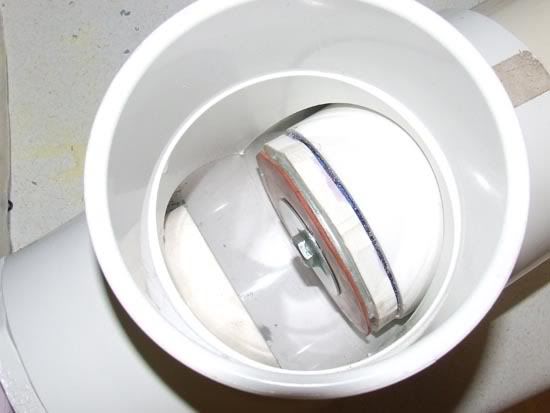 And a few DAMAGE pics!
What is it called? Death of a DVD Player?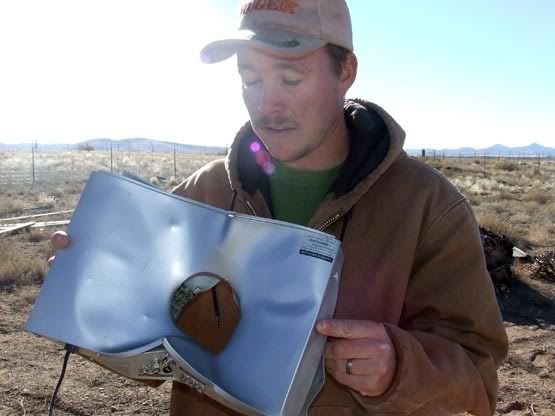 And a microwave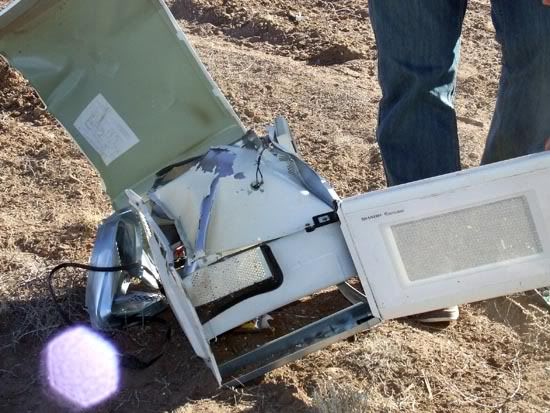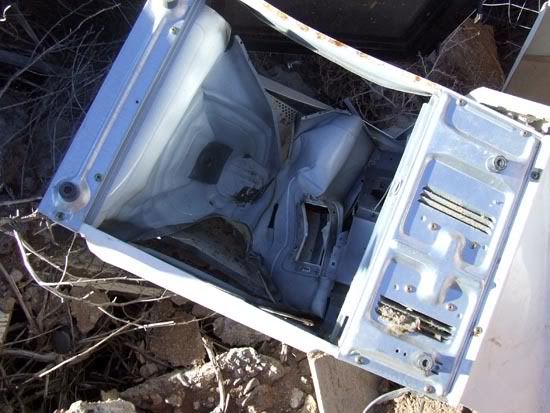 And a bunch of TV's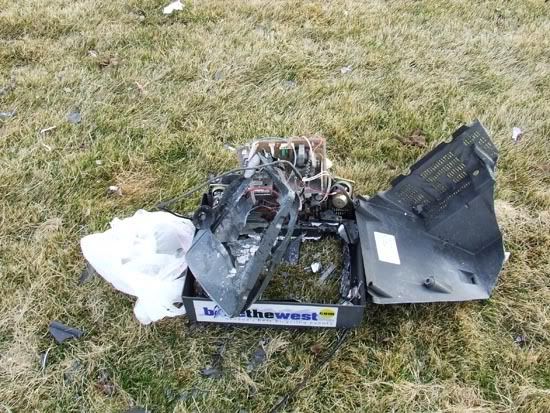 [img][img]http://img.photobucket.com/albums/v13/jook13/tvdamage2.jpg[/img][/img]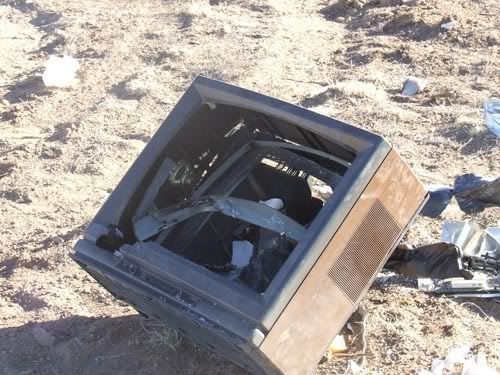 And a Computer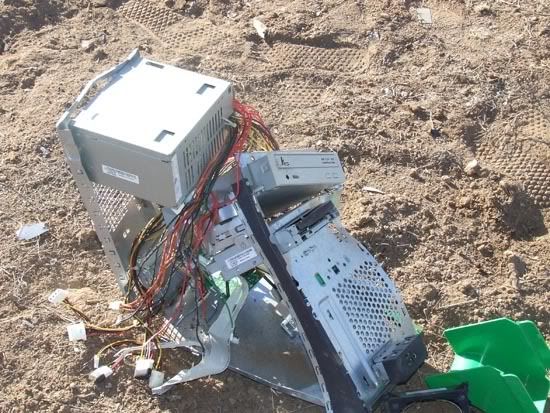 Here is what the ice-slug-in-a-can looks like after going through a 13 inch TV.