This is my first cannon to utilize a modified sprinkler valve. This is due in part because of a misunderstanding with my local hardware store which led me to believe that they did not stock them.
This cannon is a modification of an earlier cannon named "The Dowel Cannon", as its barrel would post on a wooden dowel mounted to the PVC set-up. The earlier version was constructed with a ball valve, filled with a bike pump, and it's performance was decent, but not acceptable. I opted for a series of modifications...
1. Switch out the Ball valve for a Modified Sprinkler
2. Thread on a quick-disconnect setup so that a compressor could be used
3. Create a BBMG barrel attachment that would allow me to raise airsoft hell
Specifications:
Valve: Modified Orbit Watermaster, blowgun actuated
Chamber: Roughly 4' of 1 1/4" PVC
Barrels: 1/2" Sniper
3/4" Devastator
1 1/4" Mortar
1/4" Airsoft
1/2"x5 Revolver
Ergonomics: Ridiculous!
Here is the completed D-M2 without barrel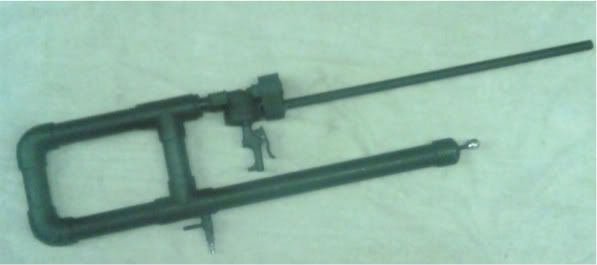 Here is the D-M2 with the glorious Revolver barrel
Here are my barrel options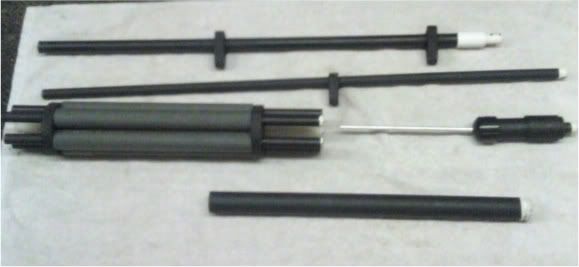 Here is one of the 1/2" shells I use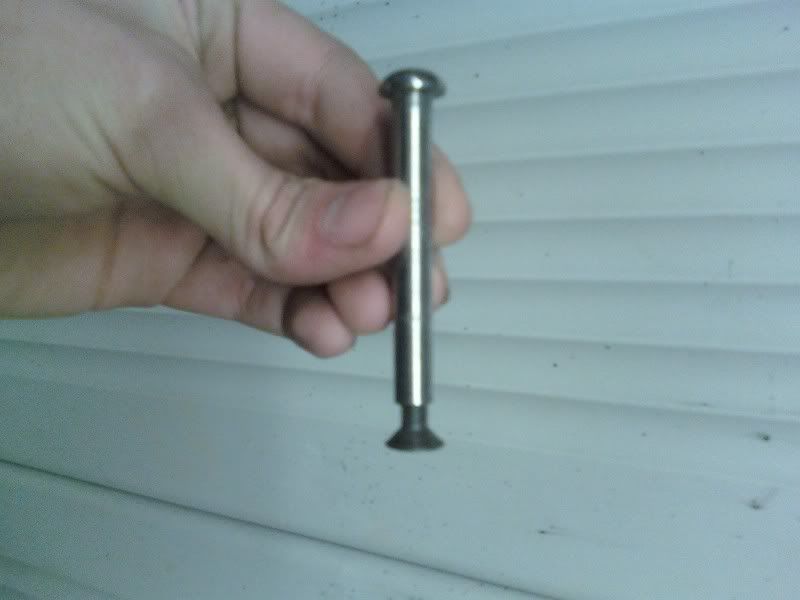 And finally, some damage
Board hit three times with 1/2" shell
Sheet metal for the first time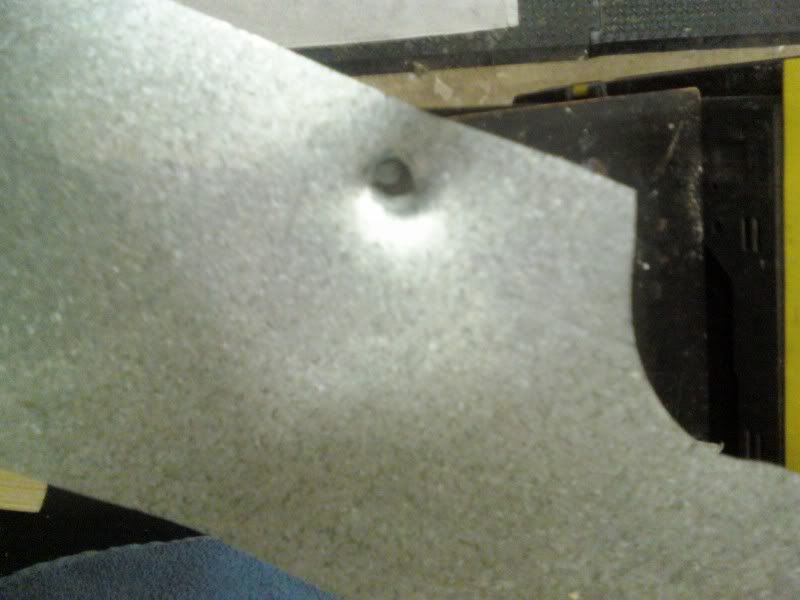 I'm hoping to get a video made of the D-M2 in action, showing all of the barrels being used.