I made a
"How To" on carving a stock
and this is the finished piece.
the piston is a piece of brass pipe that fits snug in the chamber. I stamped out a piece of rubber that fits in the piston then filled the rest of the piston with epoxy. I have no trouble piloting this piston with the schrader, but the blowgun is nice for a trigger. The ammo of choice is 1/4 inch ball bearings.
The barrel is 36 inches of 1/4 inch inner diameter brass pipe. The chamber is 12 inches of 5/8 inch pipe. My operating pressure will be 400 psi, so I expect good things when the epoxy fully cures.
Damage pictures and videos will be here tomorrow when the epoxy has cured and my wife has settled down.
gun without stock
full gun with stock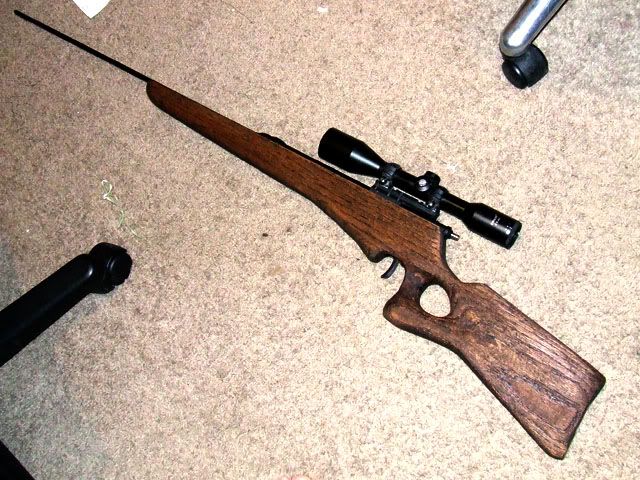 left of thumbhole
right of thumbhole