Hey all...
I revised my Kopperbess design a bit, I think I like it like this. Still debating a breech though, but it'll have to wait...
Edit ---> No longer waiting, I added a breech last week and I love it! here's pics: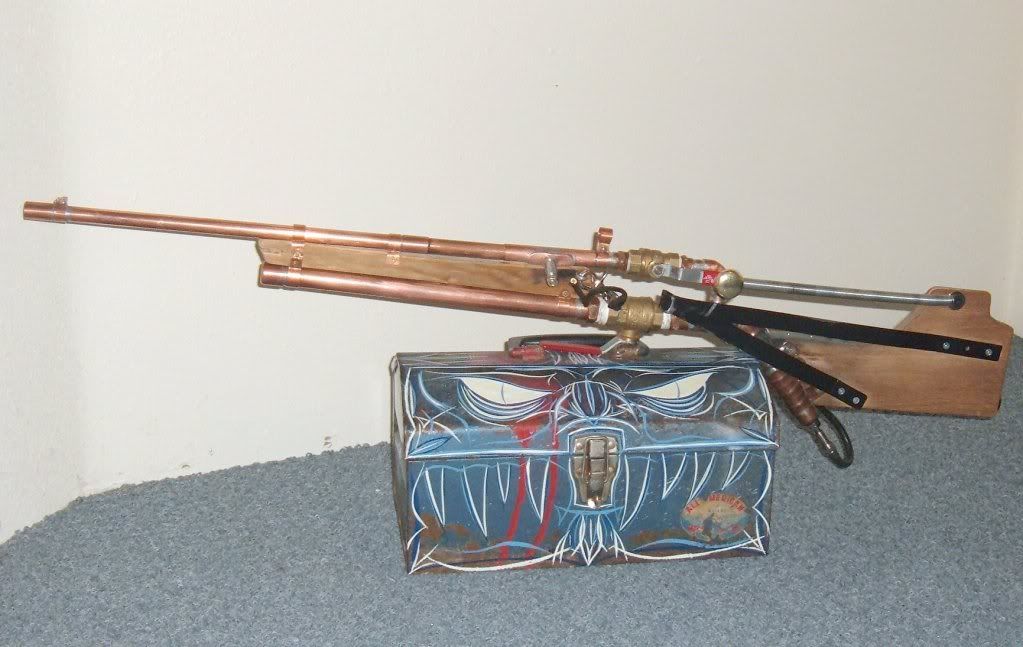 Breech closed
Breech open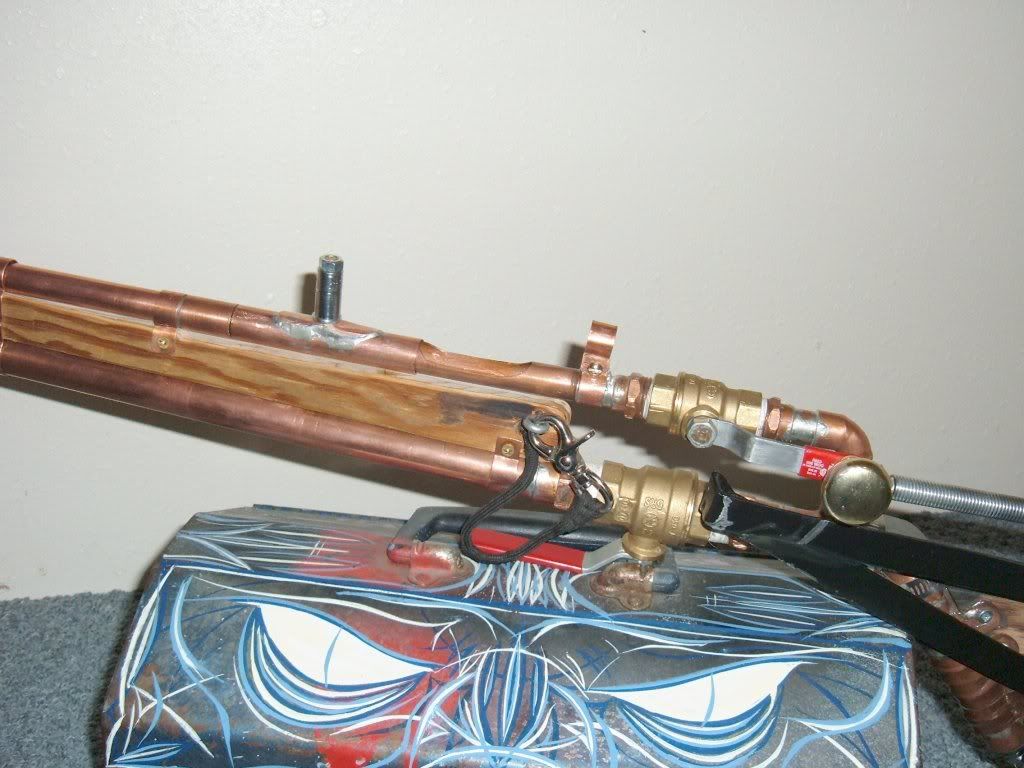 I also took off the red dot and put on a hooded rear sight. I'm lovin it.
If you want to comment, just keep adding to the thread. Thanks!
Heres some new features...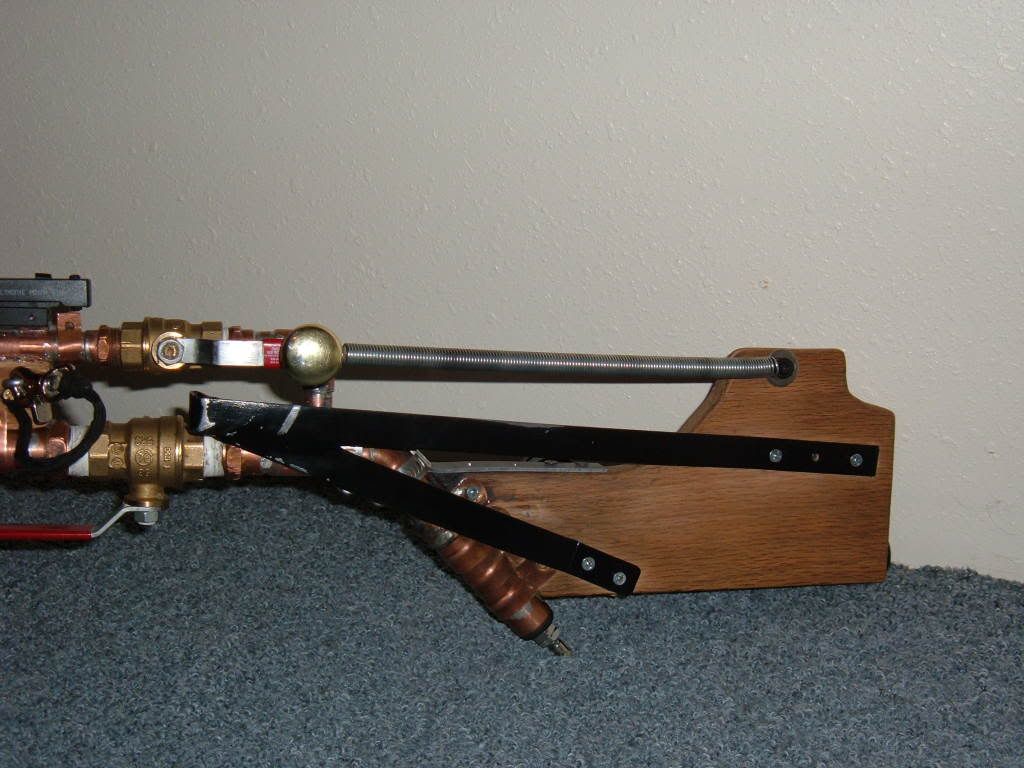 I adjusted the spring to a slightly higher position. I also reworked the valve a bit by chucking in a drill, lubing with synthetic ATF (a great all-purpose airgun lube) and spinning the ball for a few revs... Also gave me an idea for an automatic
Valve is like butter now, and cracks all the way open. I also welded the trigger spring up and painted it black (I know the paint will chip; it's to keep away rust, I want it to become weathered over time for that steam-punky look.)
I also reintegrated an old feature from the early prototype; a safety leash; just for that extra bit of security when charging and loading this critter. Maybe simple, but it works!
Another reintroduced feature is the red-dot sight. definitely better accuracy, but I'm still dialing it in. I also added an old HDD bracket to the new foregrip area (also in the prototype). In this case, it let's me tweak the barrel a little bit. it also looks cool.
Here's some more pics, enjoy! and be sure to let me know what you think!