Hey spudders,
It's been while since I've posted anything up on here, and this time it isn't airsoft! It's my first pneumatic! Next holidays I'm going to be working on MRR aka MrRedRooster's piston valve gun since it seems so easy to make. And finally I've figured out this quote from some guy "spudgunning is like doing it, once you've tasted it you want some more"... was gonna say the word but it was abit rude:
Statistics:
Trigger Activation = opening ball valve by hand (I'm too lazy to improve that to the spring loaded one, since I'm going to be working on the piston valve one, so it doesn't matter.
Ammunition = AA batteries (wadded with tape), shotgun shells (loaded with metal bits), wadded nerf darts.
Pressure Operation = 80PSI
Air Chamber = 2L Coke Bottle
Ball Valve = 3/4"
Barrel = 18mm ID, poly resin screw on barrel.
Notes:
If you can see I have a piece of bolt stuck right in the middle of it... previously my air bottle has popped off so I figured if I drill and jam it with a teflon'd up bolt thing it pop... and it hasn't so either.
It leaks at approxmately 60PSI... but it doesn't leak badly at 80PSI... when I shoot it I have it at 90PSI so by the time i get read to shoot
it should be at 80PSI.
And some pictures!
The Air Gun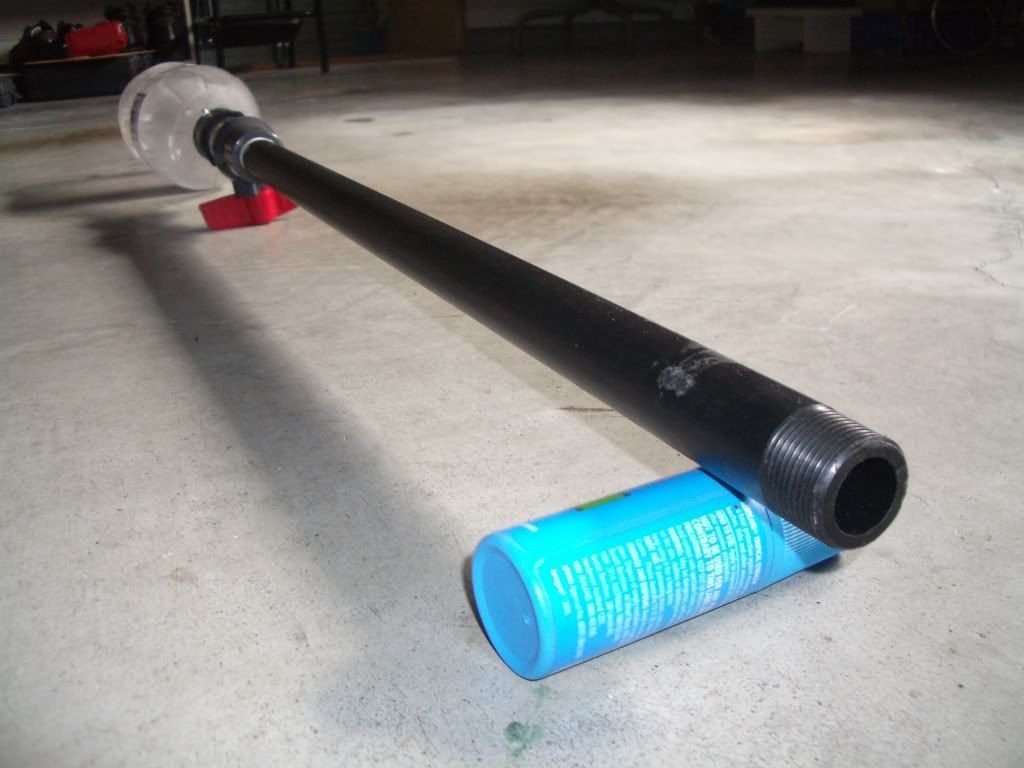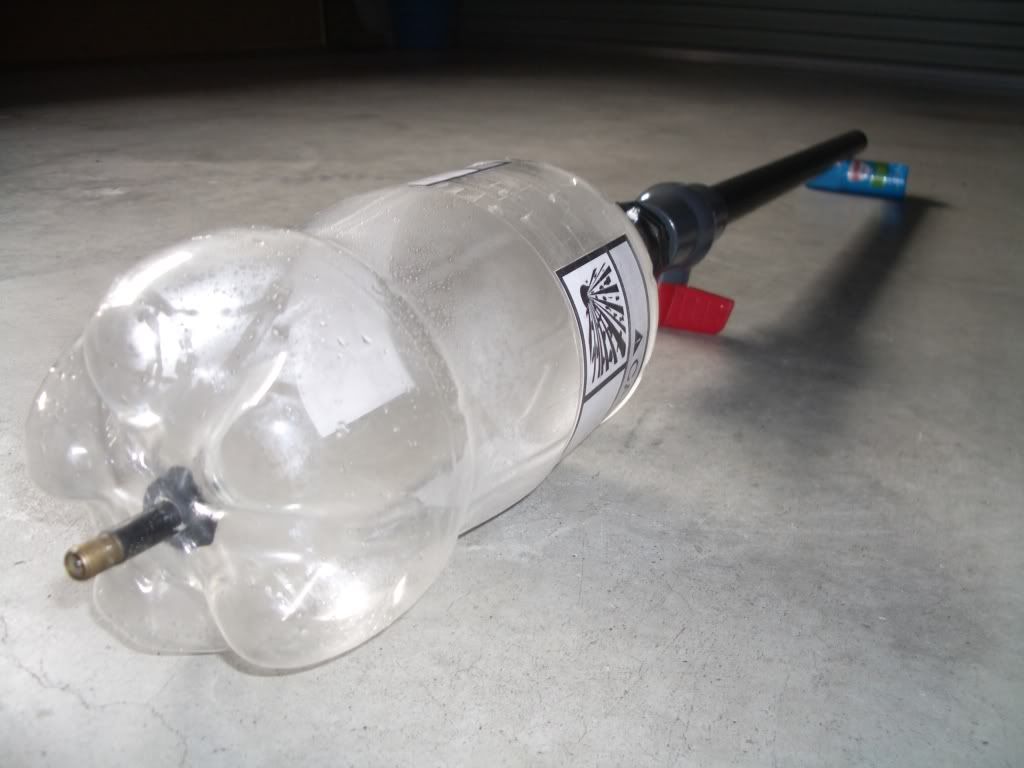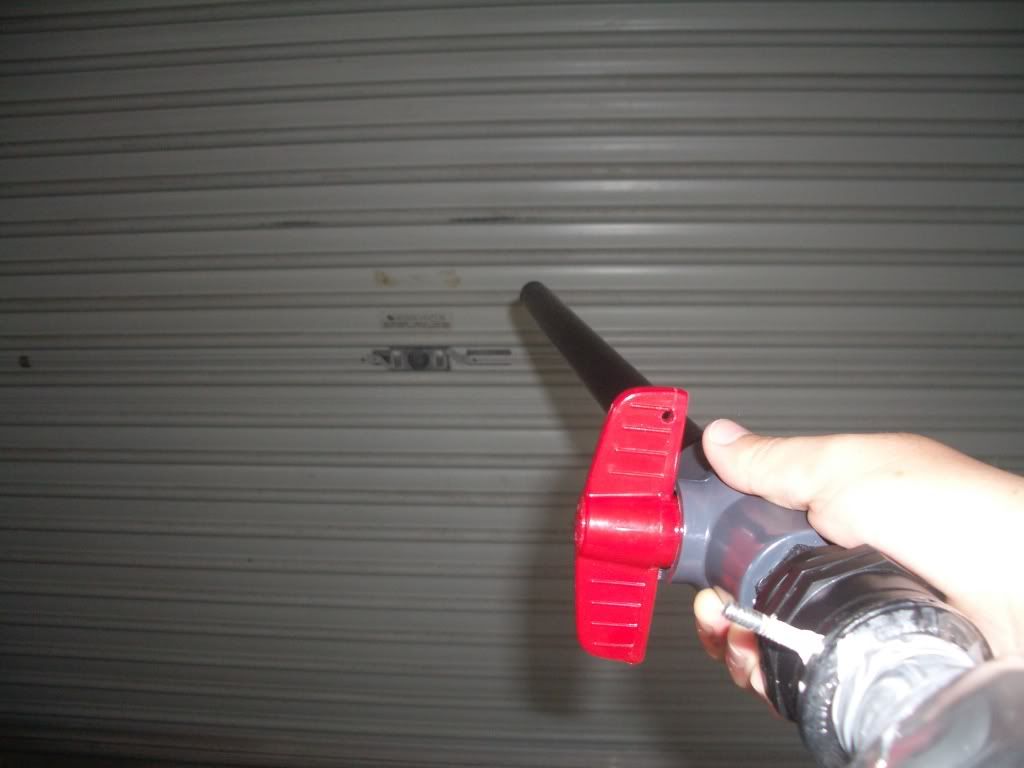 The Ammunition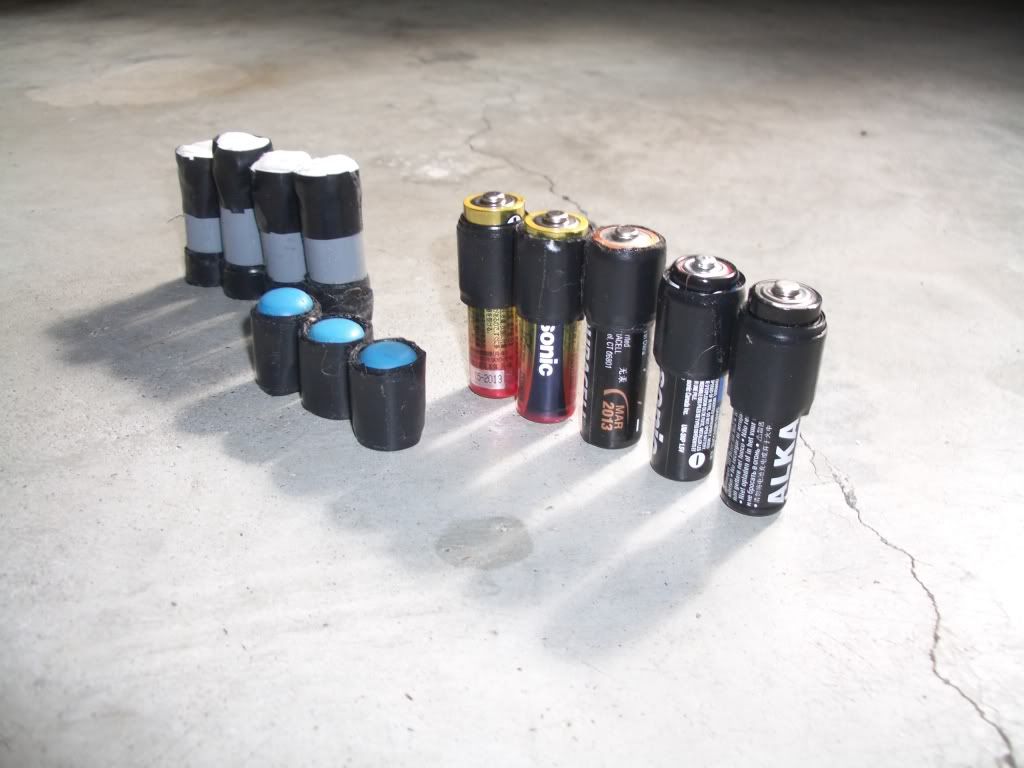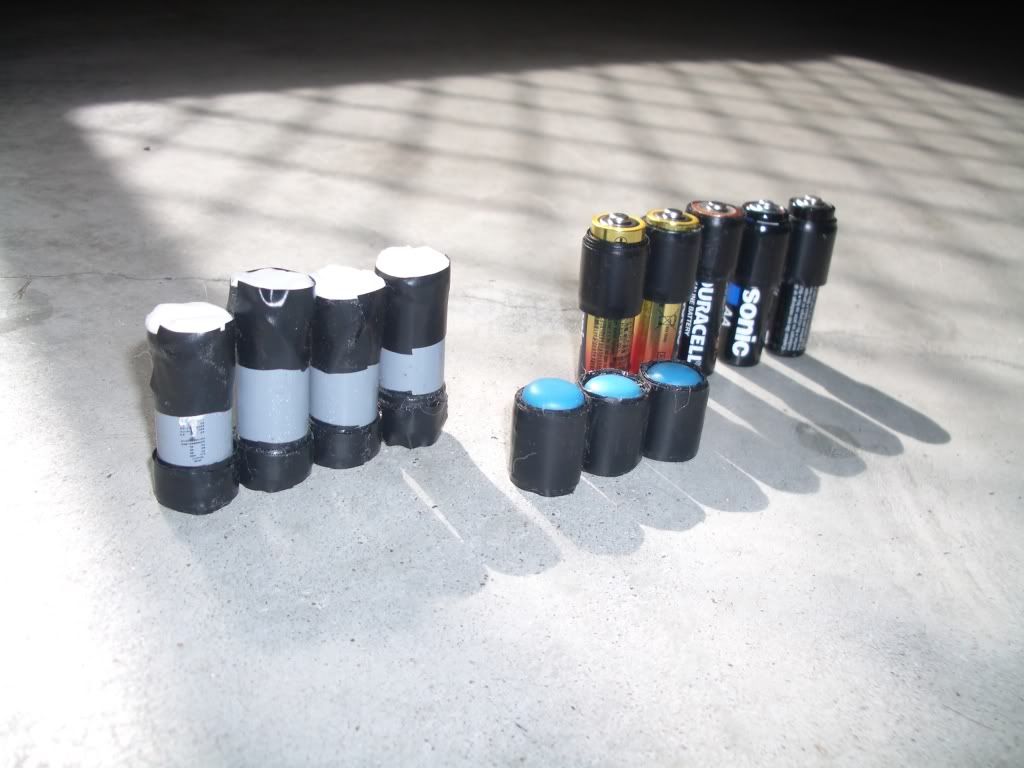 Shooting montage with damage
[youtube]http://www.youtube.com/watch?v=bKBginiQoW0[/youtube]
Tell me what you think. Constructive criticism if need be.