Hey guys this is my first ever attempt at making anything like this. umm well the diameter of the barrel is around 10mmish, air tank is a poly riser cant remember diamteter. basically its just a super basic ball valve gun.
i can pump it up to about 100 psi in a few seconds with that cheap ciggy compressor. its surprisgnly powerful ill try get some damage shots for you fellas. the trigger is also pretty basic you can hold it like you would a normal stock just slide your right hand back and pull the back of the little white pvc tube thingy down to release the zip ties tied to the ball valve.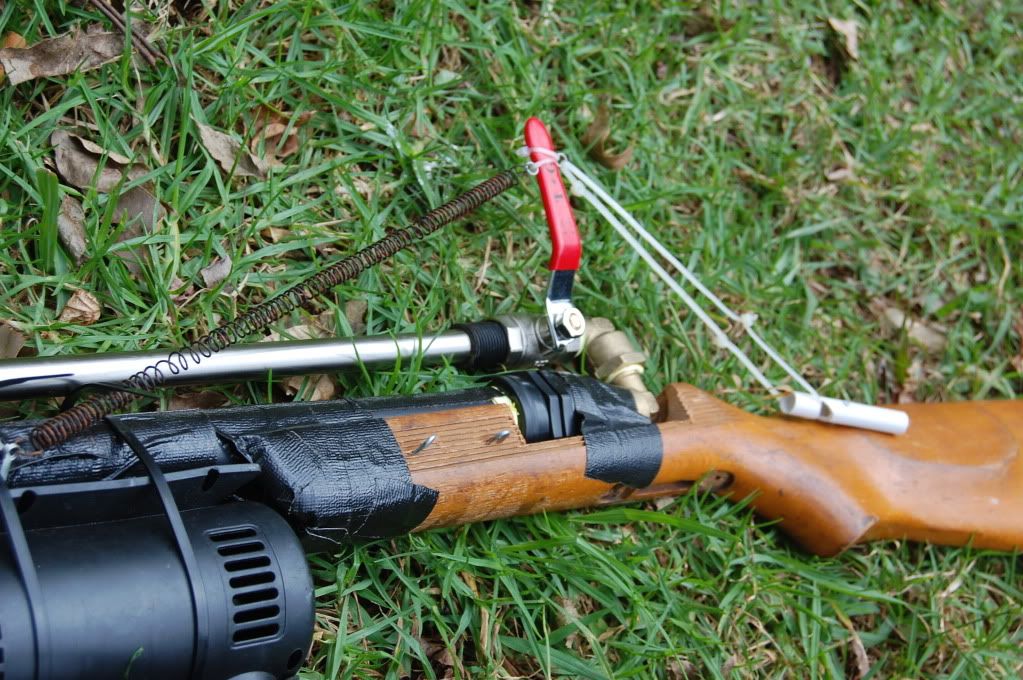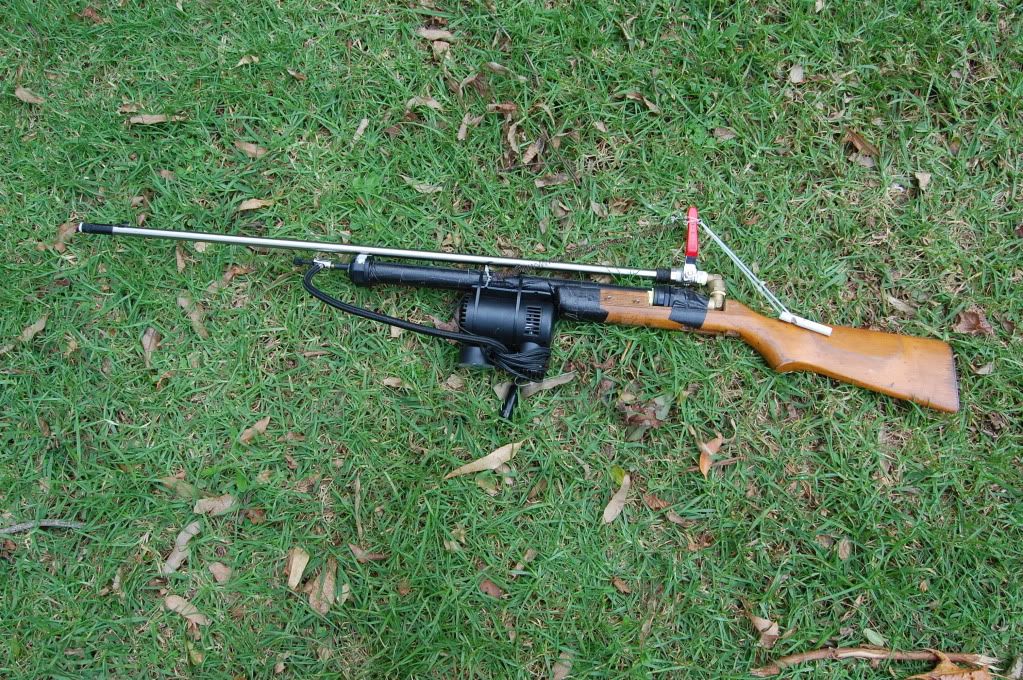 hmm i could probably lose most of the tape lol
please guys any comments telling me how i can improve this would be muchly appreciated.
O yeah and i usually shoot 1cm lengths of chalk fits perfect in the barrel
cheers awkward poop