Well I bought a blowgun to make my cane gun with. I started knocking up a test rig and here's the results:
Op. Pressure: 300 psi
Valve: Modded blowgun
Barrel length: 1m
Bore: 1/4" od thinwall aluminum tube
Ammo: Q-tips (as wad, dart sabot or plain)
I even found the results surprising. It will shoot a plain, unmodified Q-tip through both sides of a coke can.
Video: (note there was already an in/out hole from another shot)
[youtube]http://www.youtube.com/watch?v=Ql5dD1314qI[/youtube]
If it doesn't work then give it some time, it only just uploaded.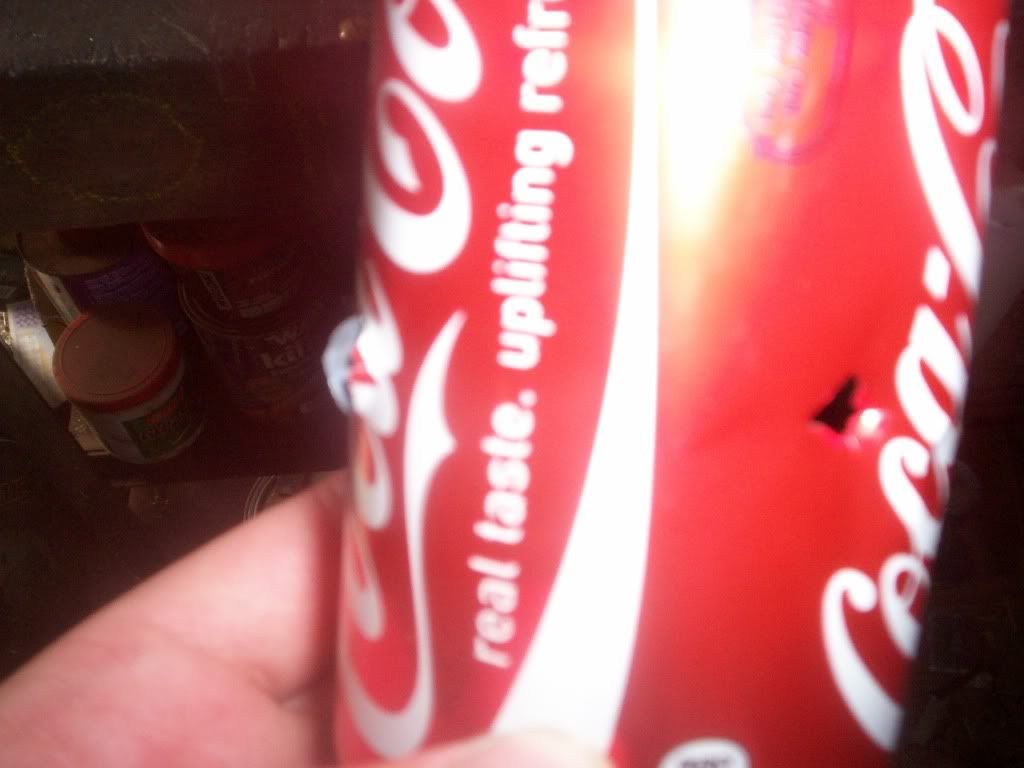 Damage
The gun with barrel unscrewed.
Just got to get a walking stick blank or carve my own then epoxy it in and sand.
I don't expect any great responses, as it's nothing special. I'll find another can, fill it with water and shoot.