Well at last guys after 3 long weeks of enduring work on my
PITBULL 9
semi auto airgun I finally have pics up for you lot
, please be kind?,I know it looks odd but its the best I could do given the shape of the internals
.The more I shoot it the more im liking the look of her and what it can do ,even at only 110psi its great fun indeed,as I posted earlier on another thread here is the internals.It only holds 7 shots but seeing as the ammo costs me 20c a shot maybe not a bad thing!
Fires 9mm bbs(well 3/8" actually),barrel is aluminium(26" long),framework is Pine wood with the internals carved out by hand and the mechanics of the gun sandwiched between the 2 peices of pine. 1/4" QEV VALVE with a light spring fitted inside,1/8" Poppet valve as pilot/trigger, tension adj Ball detent and rare earth magnet to hold the next round back,4X32 Scope.,3/4" Brass Air chamber( much longer than in the first pics).The Air Chamber is hidden in that section just infront of the trigger which is a 40mm pvc pipe with bondo to smooth it into the frame(it took ages and was frustrating to get right). It may not look like it but the amount of work I had to put into this gun was beyond belief!,I gave up on it once or twice through frustrating problems but its all good now.....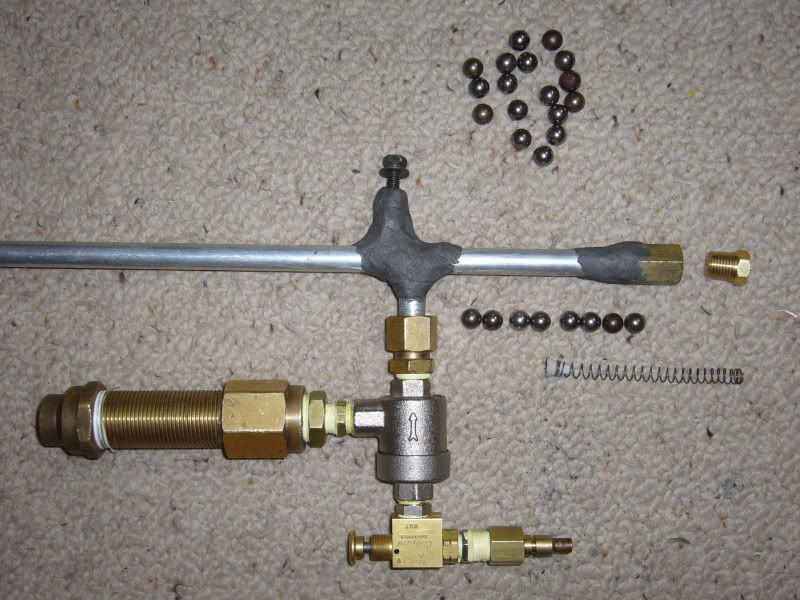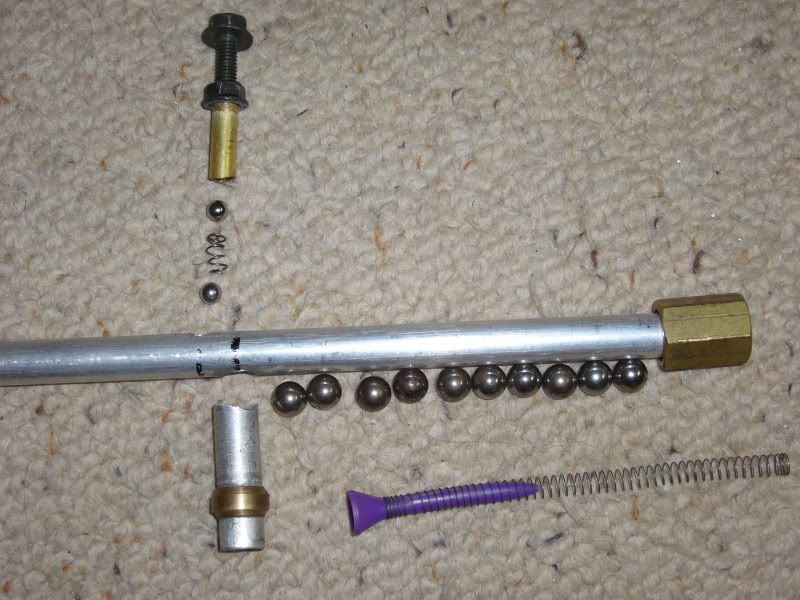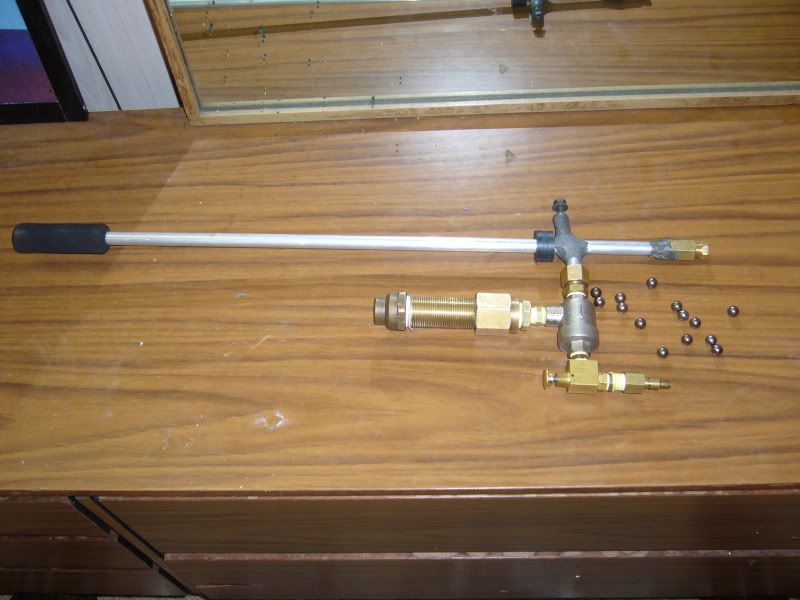 An heres the almost complete gun,will have a camo paintjob soon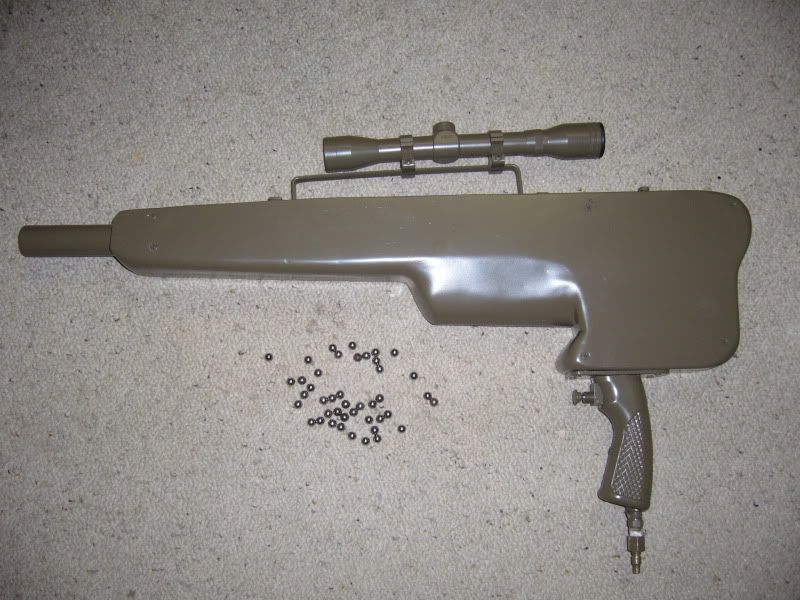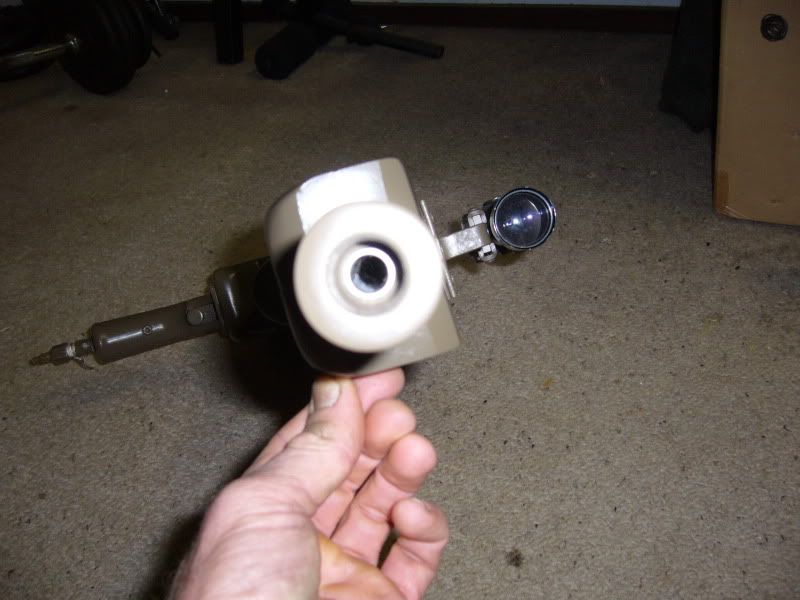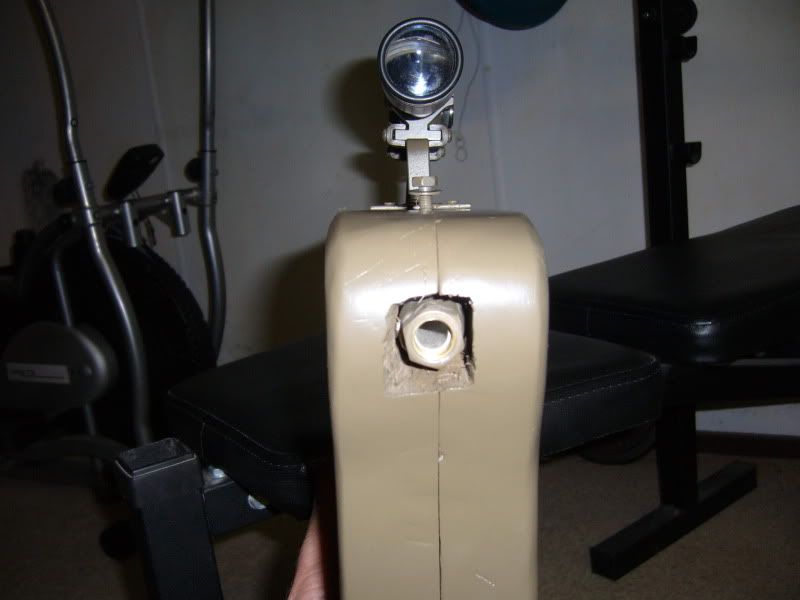 The Grip set up was a bloody nightmare to construct properly and with strength.