Well, my Bellpro 1/2" QEV got here so I put together my new cannon.
Here's some basic specs:
Bore: .212 (goddammit), 1616 anodized aluminum
Barrel length: 90 cm
Op. Pressure: 300-400 psi (shock pump)
Valve: 1/2" QEV, ported by modded blowgun
Laser sights
Ammo: Lead shot, nails, q-tips and so on.
Fittings are brass, qev is aluminum, blowgun is crapalloy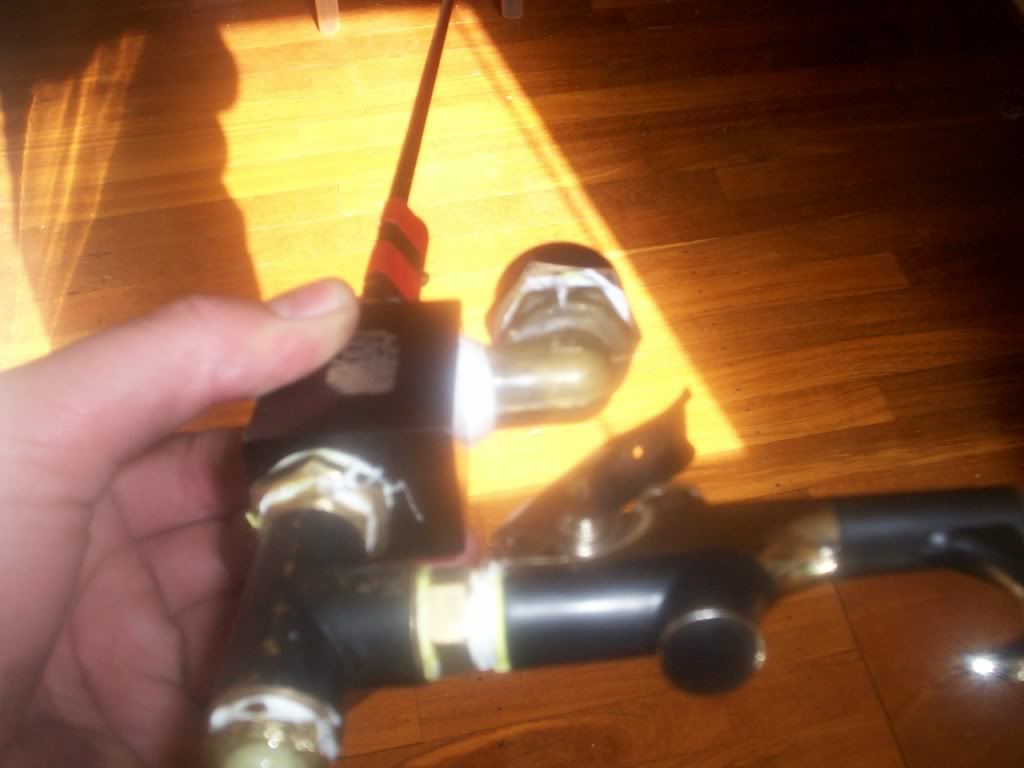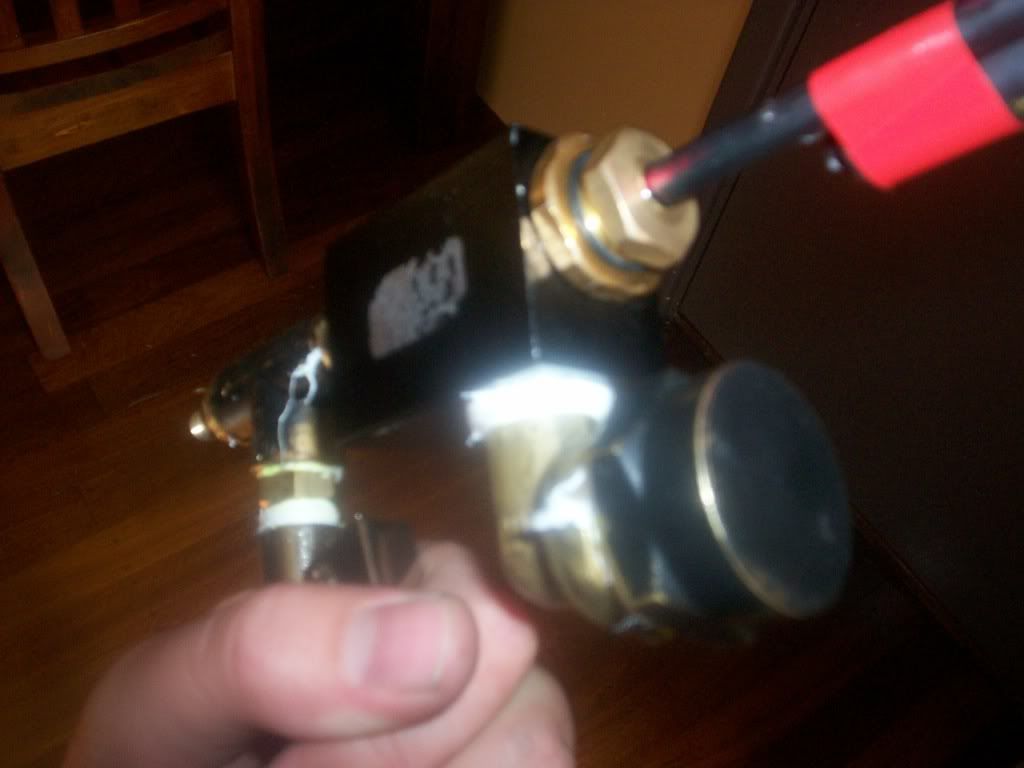 Muaha, red dot of death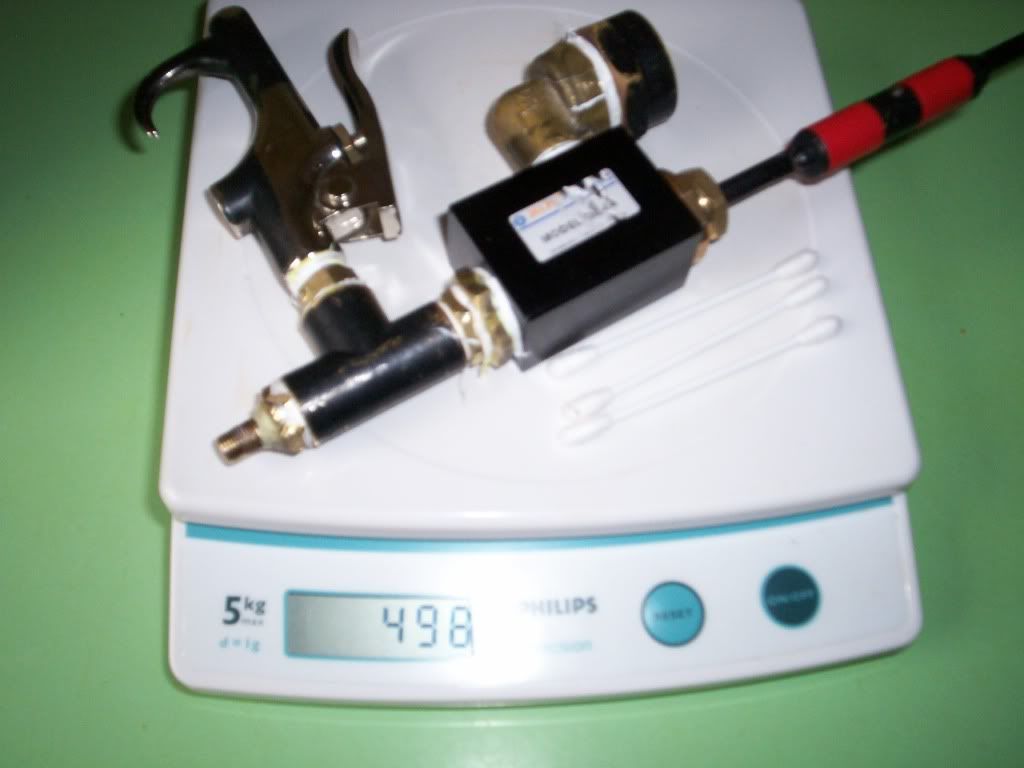 Extremely light, the complete cannons weighs just shy of 500 grams. (roughly one of your US pounds)
Dry fires get me in trouble with this gun..at 400 psi with no barrel firing it gets every tourist at the woolshed looking this direction.
Before I type any more, how can I fix the leaks? I used white (thin) teflon, which is usually intended for water so it leaks very slowly, and I want to be able to stop the bloody leaks. What's the best way to go about this?
It has some fair go to it- I'll let the pictures speak for themselves. All of these damage shots were water filled, shot with unmodded q-tips.
The exit wound would have you think the can isn't that badly damaged..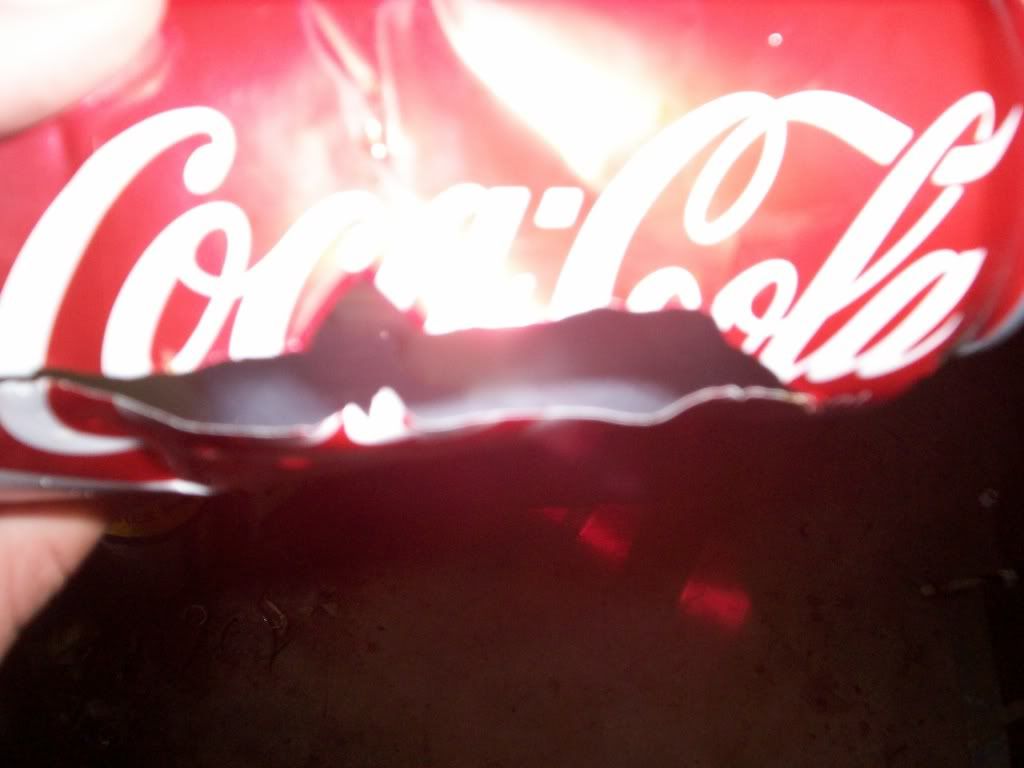 The entry wound, showing that with enough push a q-tip will cause hydrostatic shock
Video is uploading, stay tuned