Hello all! This is my first piston cannon that works, and it is a coaxial mini! First up, the dimensions of this mini.
Dimensions
Barrel: 7" of 15mm
Chamber: 8" of 22mm
Piston: 0.7" (approx)
Pilot Valve: 1/2" ball valve (has a springy feeling to it when opening, good)
Fill Valve: Shrader
Parts used(all in SGD):
-22mm to 15mm male-male reducer $3.50
-Ball Valve $3
-Steel Pipes $3.80
I designed this while i was racking my brains to make my over-under spuddy to work.
Valve area(big and bulky
)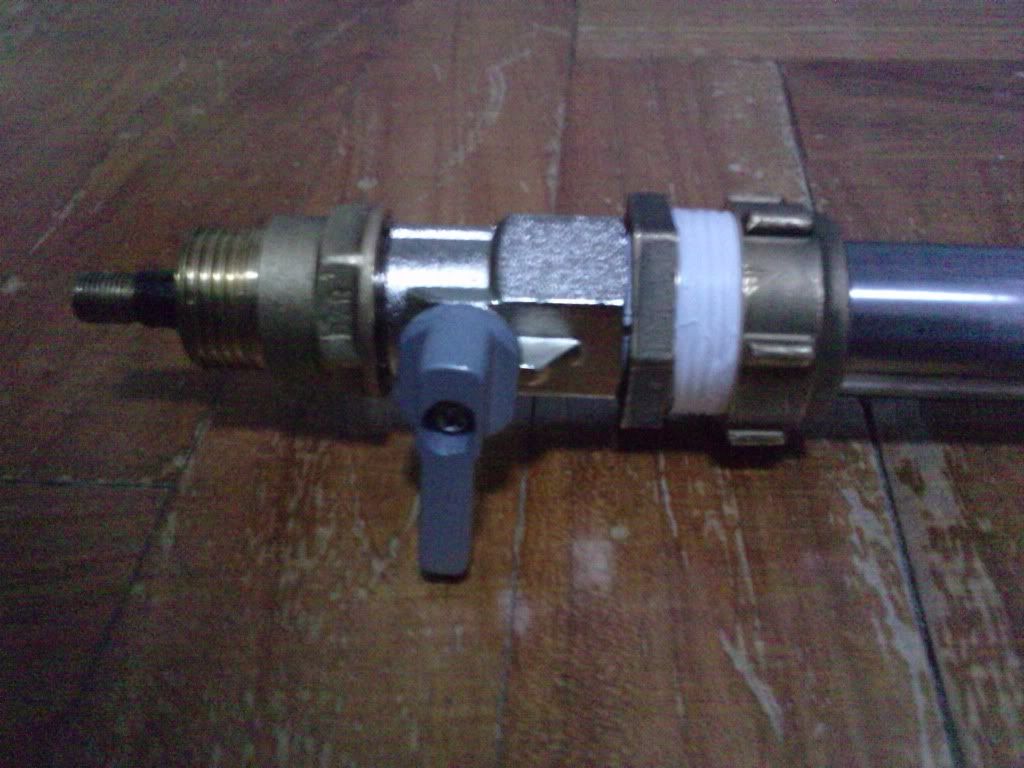 Barrel inside the chamber (i know the barrel is not in the center. Inexperienced :X)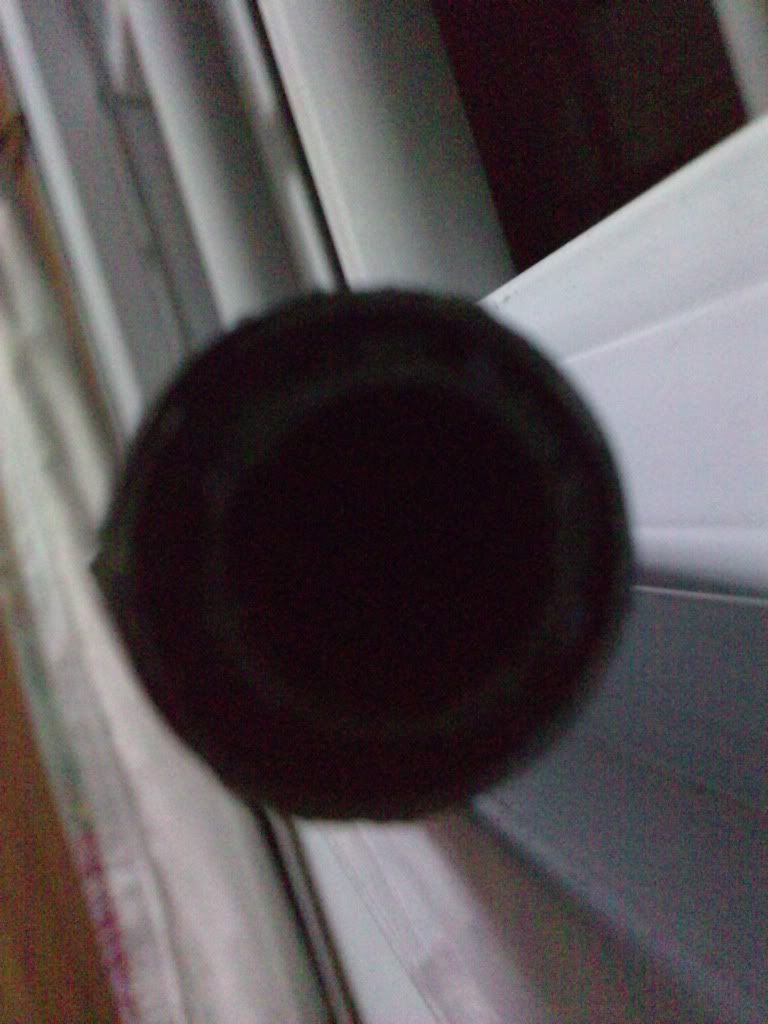 (SORRY FOR THE HUGE PICTURES)
The piston design is special in the sense that it is a regular piston coupled with three pieces of inner tubing that rests on the barrel inside. The inner tubing is used to make the seal as the gasket is too hard.
It was supposed to be a test that shouldn't work, but it did, and it took me by surprise. I happily pumped it up with a regular bicycle pump when i realised it was making a seal, and when i stopped pumping, it triggered about half a second later. The pop was really loud. 5 houses away could probably hear it loud and clear and thank goodness the barrel was facing the wall, firing a blank.
This sounds really great to me, anyone would care to estimate how good it is by sound? The sound really rings in your ear and temporarily impairs it slightly with a blank. I don't think i can fire it here, and more than one shot might alert the cops.
Cheers!
Frozebyte.
I love critics :]
Small is powerful!
EDIT:
-Nobody noticed i have two same pictures here, my bad. Replaced it.
-Epoxy cured, i know the material now.
-Those odd shaped neoprenes work once only(i think, they warped).
-Caliber included