Update: Yo, pictures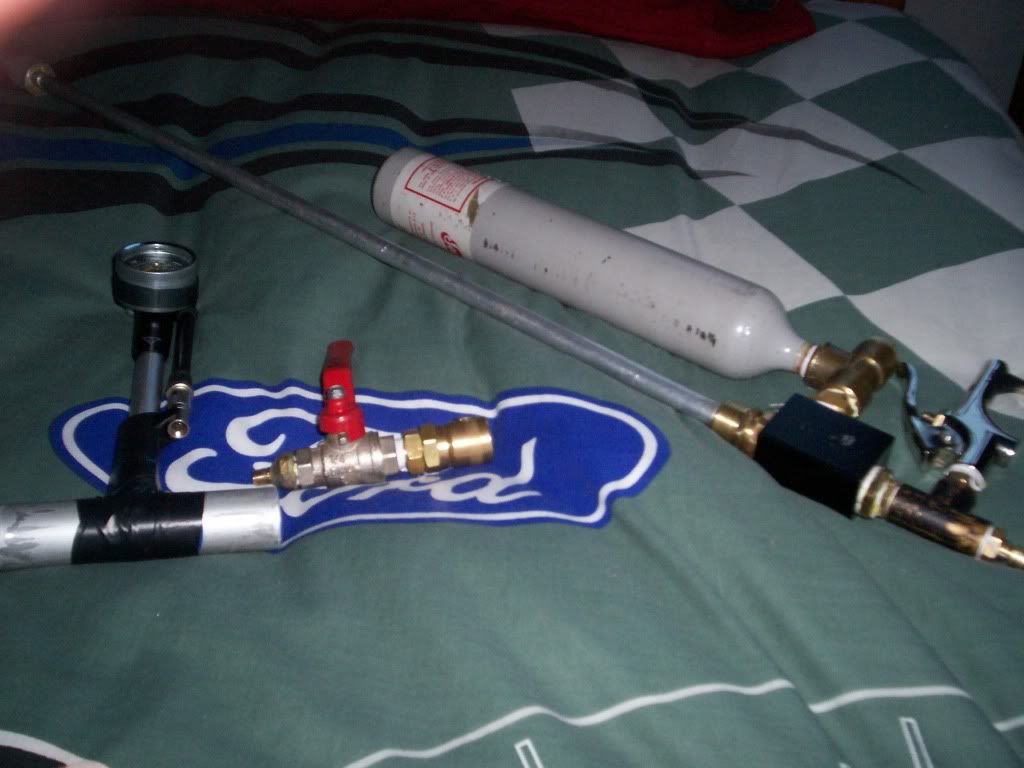 Modded shock pump, gun and quick disconnect to schrader adapter for filling. Shock pump is wayyy too slow.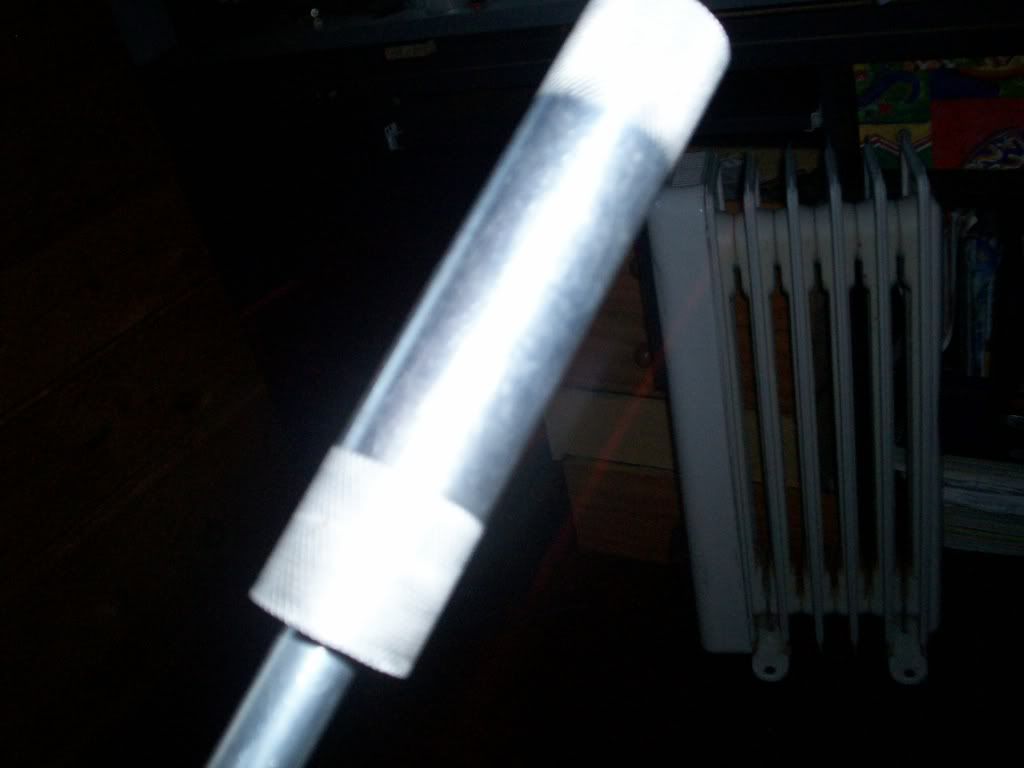 Fake silencer. Polished, and the ends are knurled. Looks nice.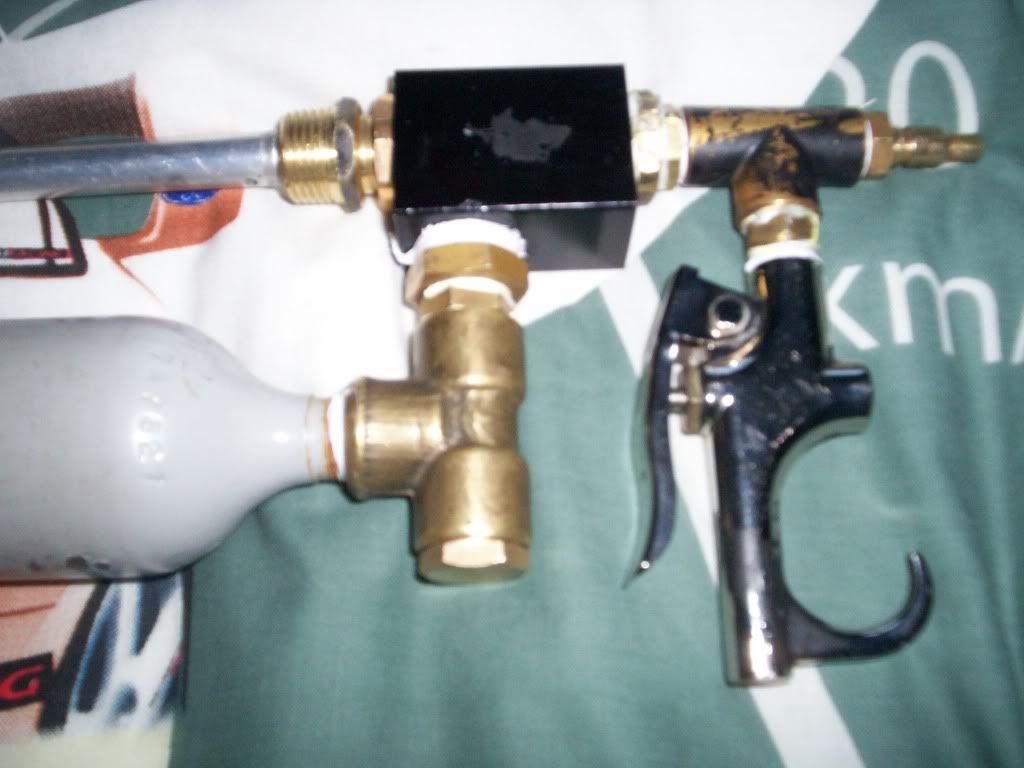 Needs a paintjob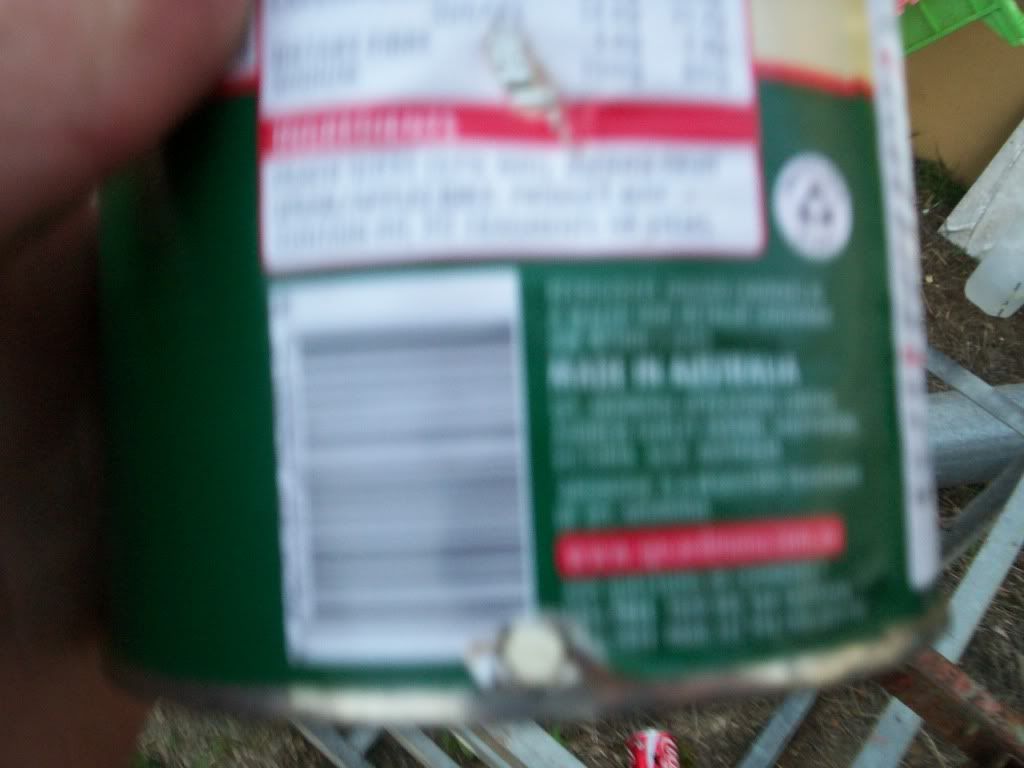 Entry wounds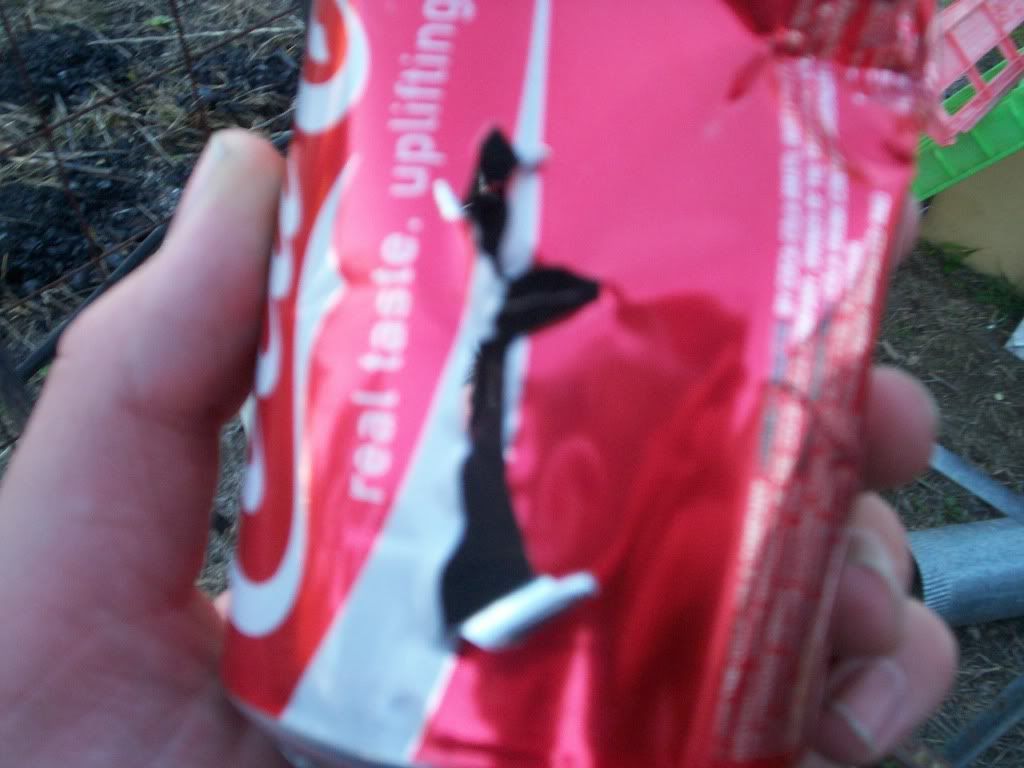 Well, you all of course remember the uber QEV rifle which could blast a q-tip through both sides of a coke can..and make it explode from hydrostatic shock.
Well today I had an old soda stream bottle come into my possession..
So I had some aluminum laying around with a 9.6mm i.d. (.378) so I decided to completely redo the gun.
The power is..
I've still got to get 000 lead shot for it (9.55mm) and make a magazine after that..but anyways. It's only been used at 115-120 psi which is needless to say, not at it's full potential. When I finish my homemade pump (just need an o-ring) or buy a new track pump I'll but some more beef into it. Perhaps..400 psi
. The shock pump is really too much of a workout.
I've mainly been shooting 2" long nails- which don't really have the best flight characteristics. There must be a physics law saying no, but they seem to like to go sideways a lot. They'll shoot the nail sideways through a milk bottle full of water (2" tear entry/exit) and even worse on a coke can. The nails go through either side of a peach tin (same build as a soup tin)..
I've uploaded the photos the photobucket, but it's being a 'tard and failing. I'll put them up soon