Hey guys,
I have to credit JSR's ghetto design to give me an idea on this. Im using an air blower a.k.a blowgun to pilot this basic spud. Its made for a friend and going to have an aluminium bottle for a chamber and its barrel is a 15mm 22". Dont flame me if this idea has been thought of before, cause i chanced upon it when my barrel was a rough fit in the fitting and it looked like a good reload mech to me
Tell me if its really used before.
(magazine not included)
Setup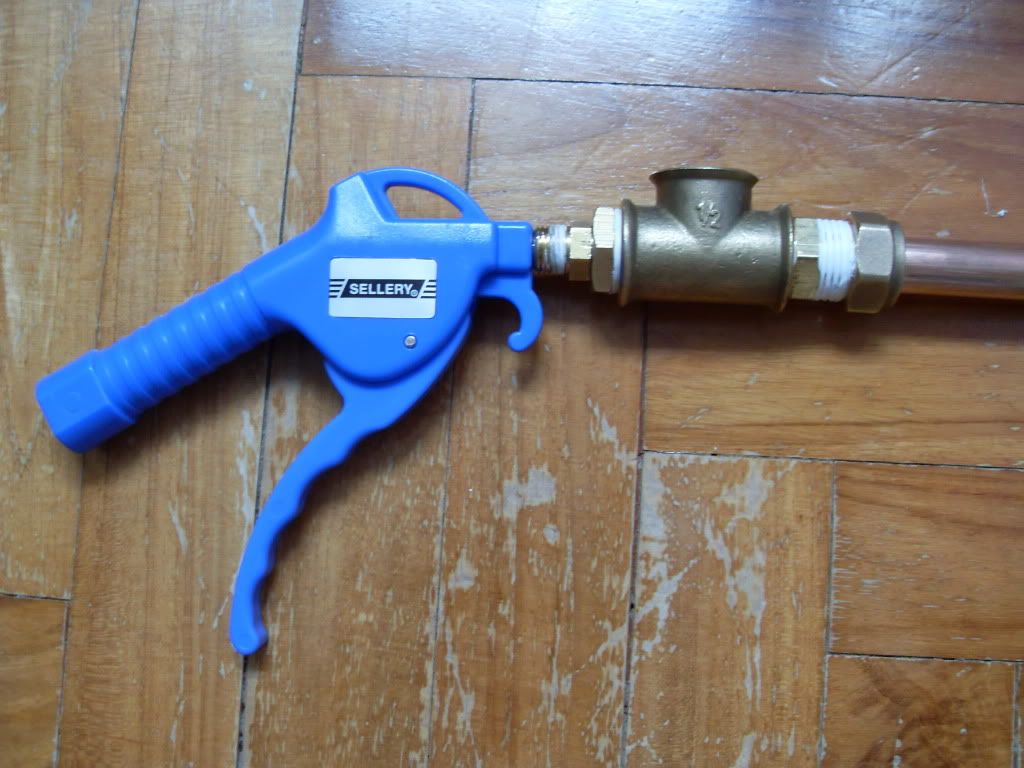 Disassembled (partially)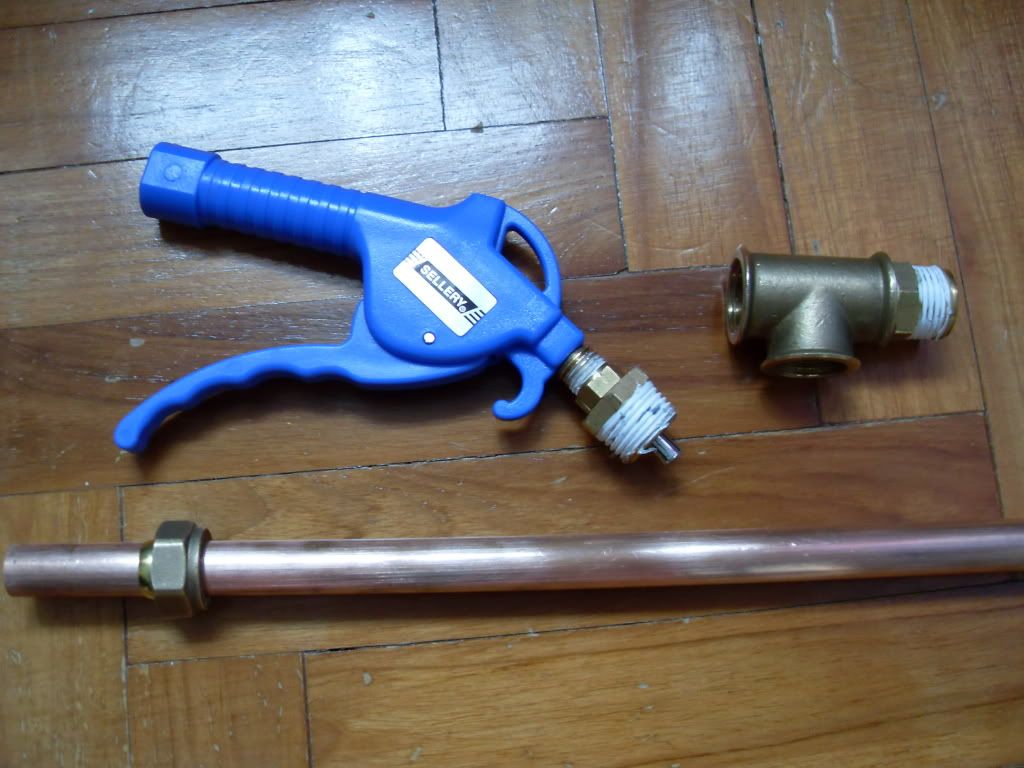 The magazine is a hose barb screwed on top, as whatever fits into the hose barb fits quite nicely into the barrel. I plan on making round ammo but idk how to.
The reload mechanism is basically a push out pull in thing like a shotgun. when you push out the barrel, the ammo will drop in and when you pull it back in, the ammo will be put into position by the little part of the blowgun sticking out that i didnt remove. (will upload pics of it if requested) Im not sure of its efficiency yet, but it still has lots of room for improvement!
The chamber is going to have a hole drilled in its bottom and a shrader put through and epoxied.
The reload mech is pretty cool.
Help needed on:
-Improvement of the reload mechanism
-How to make round ammo(preferrably hot glue or smth, epoxy expensive. BB's of this size?)
-Critics on design
-ANYTHING YOU DEEM FIT
CHEERS ALL!
p.s. i influenced my friend to get into spuds so i hope this would get his interest
probably showing your friend spudfiles.com and PCGUY with that monster would work on your friends too
EDIT:
paint job?