This is eggbert the 1/2 inch piston valved gun. it has a barrel diameter of 7.1mm (an arrow shaft) and is made of brass and galvanized steel. It
has a spring behind the piston and the piston is made out of the white plastic tube from dry fire extinguishers, the sealing face is some clear vinyl tube from an old aquarium project.
Tis supposed to be semi but i am only left with a tiny bit of air after one shot.
been shooting it at 120 psi because i have had to use a 12v compressor because the big compressor needs a new fitting =(.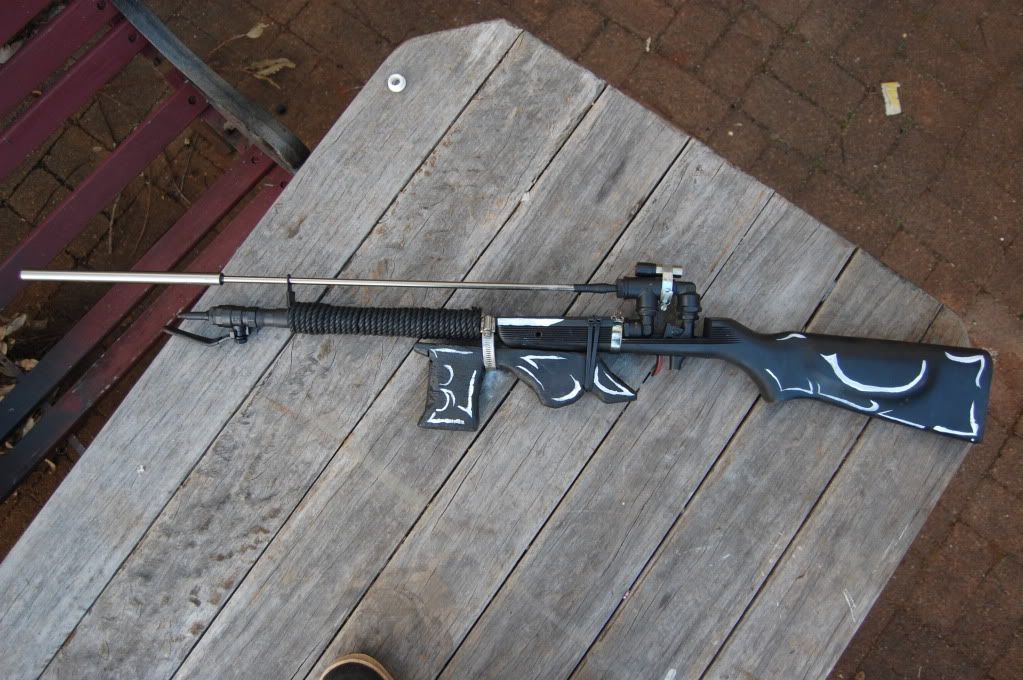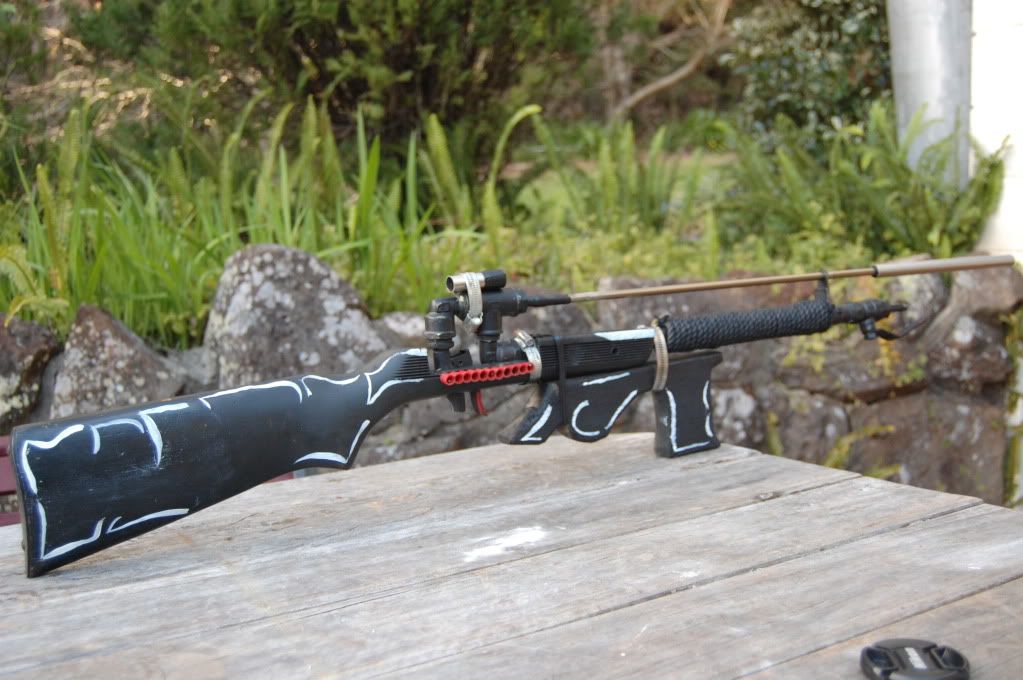 need another hose clamp to replace the cable ties