So I'm just getting into making spudguns, and so far have only made two.
This is my second one, and I tried using an electric valve instead of a manual one.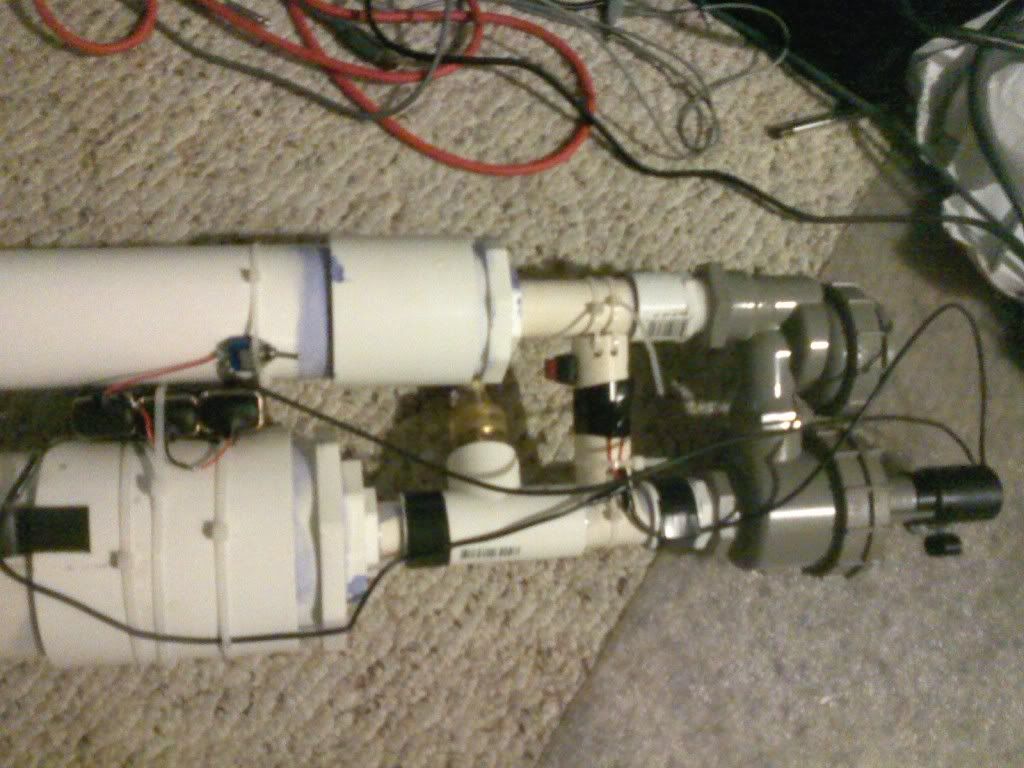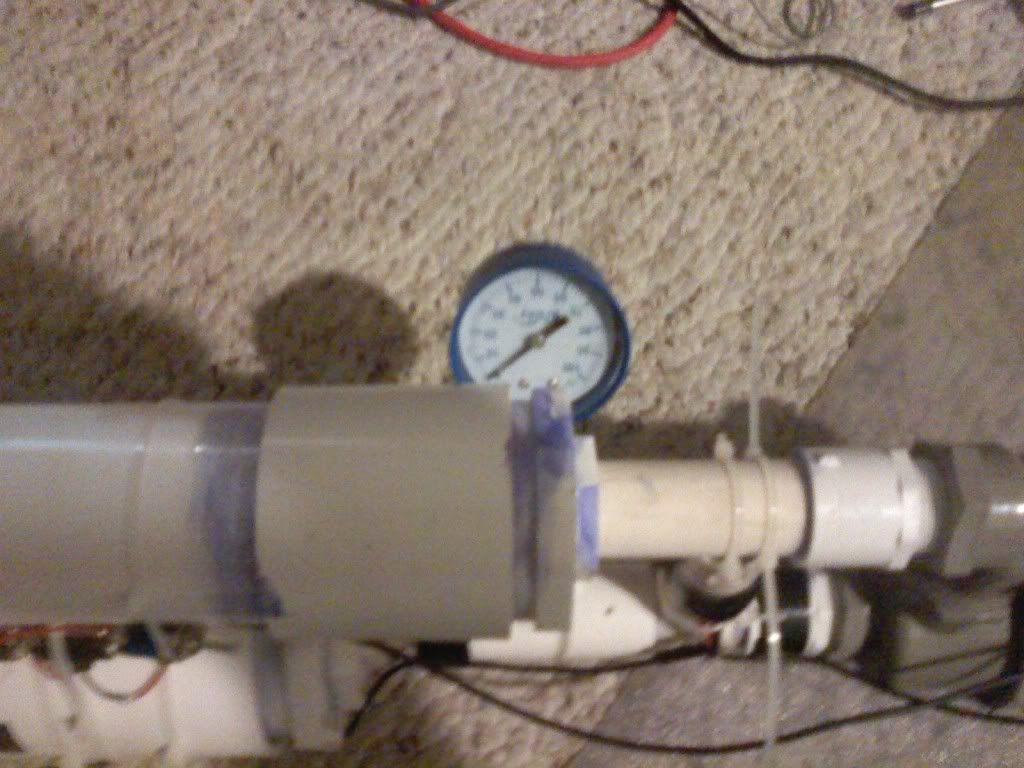 It uses a sprinkler valve, but I didn't mod it or whatever, i just wired a circuit for it. The barrel is mainly 2 inch Sch 40 PVC. The tank is 3 inch Sch 40 PVC which reduces to 3/4inch to fit the valve. It has a safety toggle switch to prevent accidental discharge, and uses a "soft-touch" button for the trigger. the whole circuit uses three 9v batteries for power, and has a built in pressure valve rated up to 100psi.
I have two interchangable barrels for different sizes of ammo. I use the 1-1/2 inch barrel to shoot easter eggs and pingpong balls filled with various things like rocks or airsoft BBs, and i use the 2 inch barrel for nerf rockets.
I'm posting this on here to see if anyone has any ideas for improving it to make it shoot straighter, farther, more accurately, or anything else to just make it a better spudgun in general
Also, there's a leak somewhere, because i fill it to 70psi and its usually down to 50psi in a minute or two. I'm not sure if this could be the sprinkler valve leaking, or if I should check all my connections.
Thanks for any suggestions for improvement, and if you want to see more pictures or anything, just let me know.
keep in mind this is my first post, i just joined today!