It's complete
the 400 psi, 15.5mm rifled erm..gun.
Barrel: 15.5mm x 1.2m, 1:30 rifling (ammo; wadded marbles)
Chamber: 15.5mm x 80cm
Operating pressure: 120-400 psi
Valve: QEV (will upgrade to a slightly larger valve when I get the time, porting is restricted by perhaps 2mm- RAWR POWER NAZI)
Ported by a blowgun, QD fill (internal check valve built in)
Semi-bullpup configuration
Muzzle loading- unfortunately the fitting I use is about 1.5mm too small I.D. to load a marble. I'm going to have to say it's quicker than unthreading an adapter anyway..
I'm giving it until tomorrow for the epoxy to completely and fully 100% set up well before I do any high pressure testing, but I've blasted a few marbles and there is definite power. Plus with the
riflings
you might actually hit your target!
This afternoon or tomorrow morning I'm heading up to the tip to get a fridge compressor (GF environment) seen as I'm getting lazier and lazier with pumping.
Construction is mostly aluminum, with some brass and stainless. One of the brass fittings for some odd reason is at a slight angle, so the chamber ends up meeting with the barrel which turned out to work quite nicely.
When I get the fridge compressor/hand pump going I'll brew up some sodium hydroxide and aluminum and use hydrogen. Accordinto GGDT with a light projectile I'll go well past mach, which is cool I guess.
I felt like getting the good camera out to justify how good this thing looks, so here we go: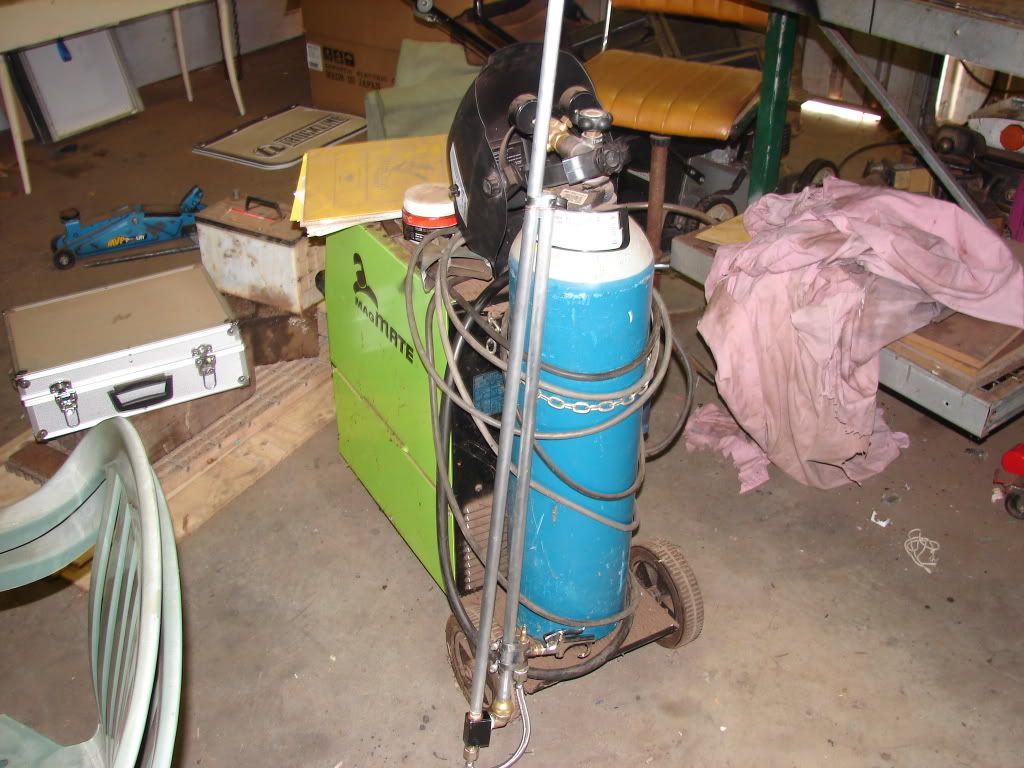 With our MIG for scale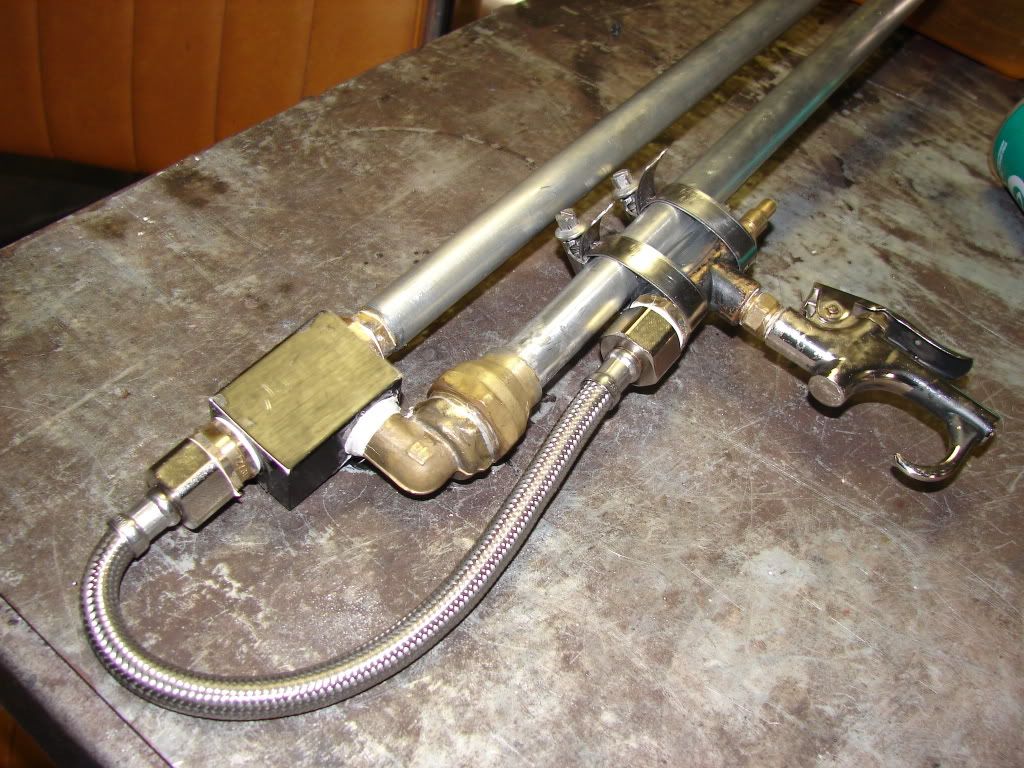 Yum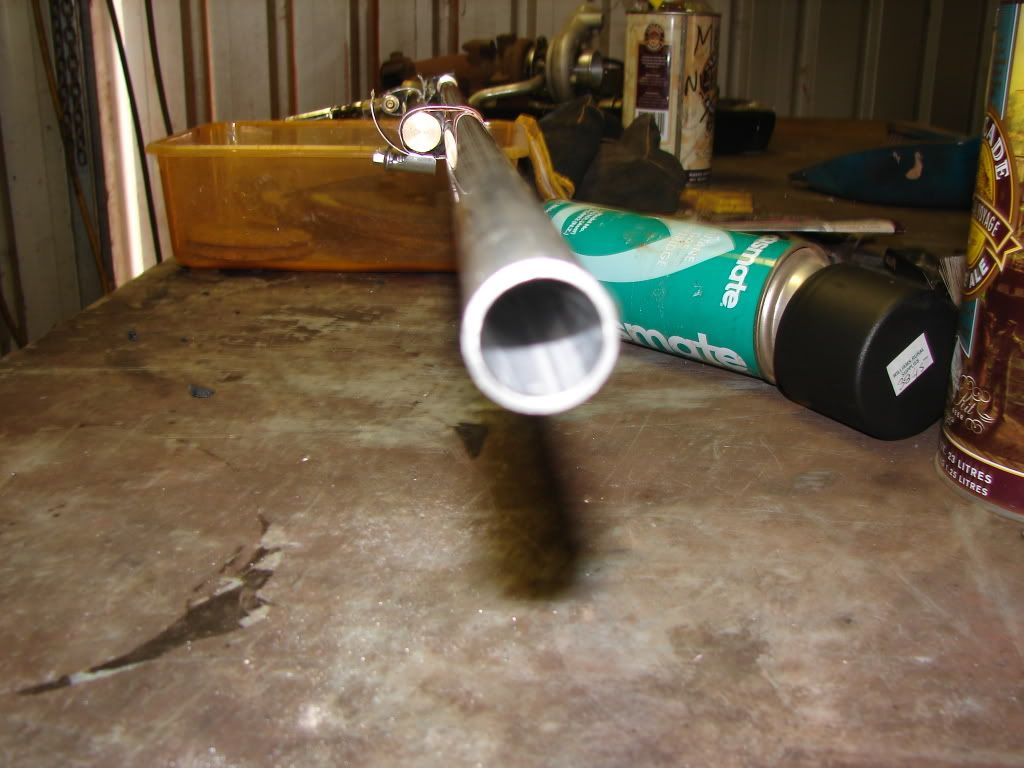 Looking down the bore, you can see the start of the riflings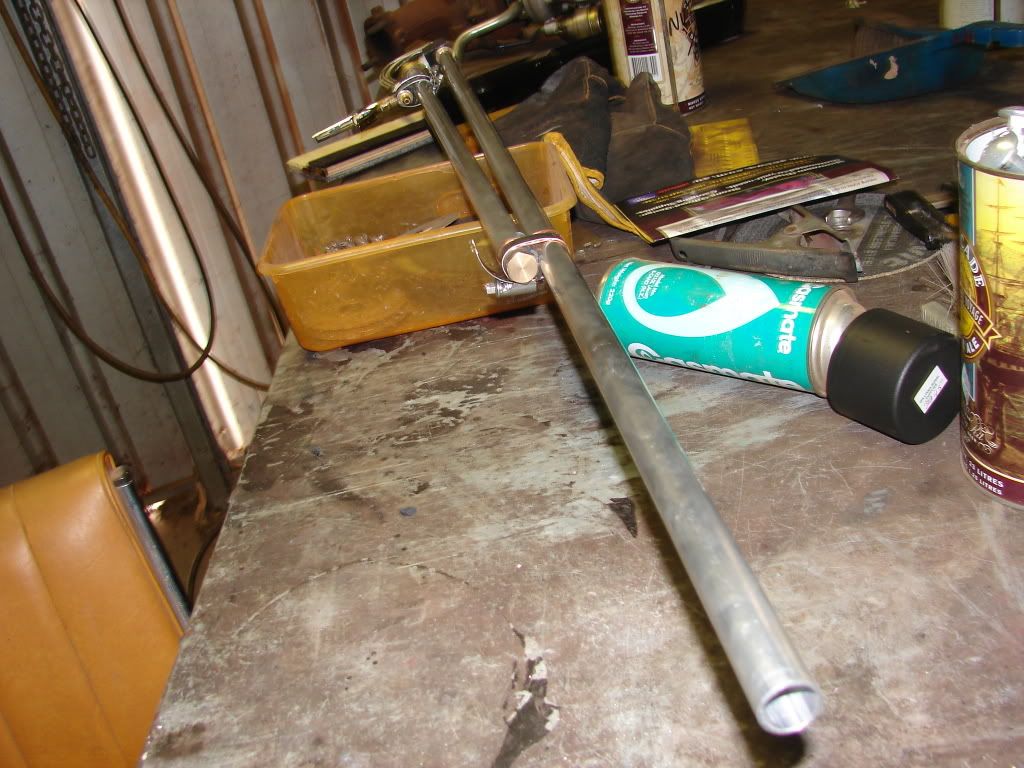 Muaha...
I got an old printer to shoot at, so expect damage soon..MUAHA