I bought a potato gun for $3.99 over the weekend.....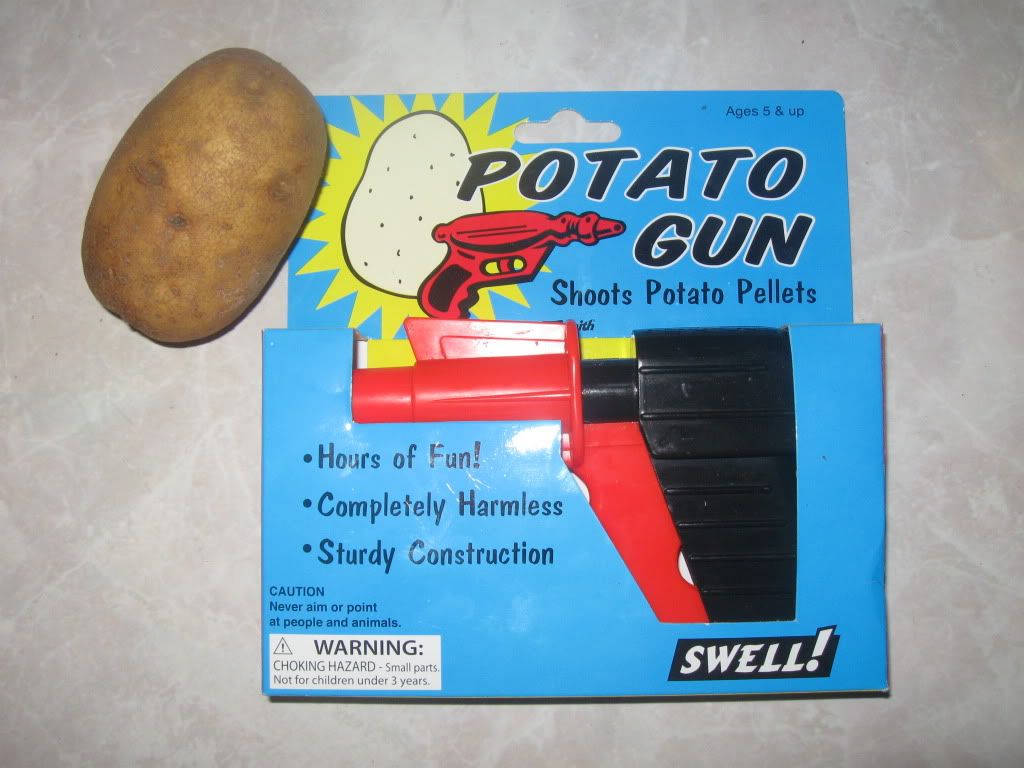 This is the potato gun in it's package next to a medium sized spud for comparison.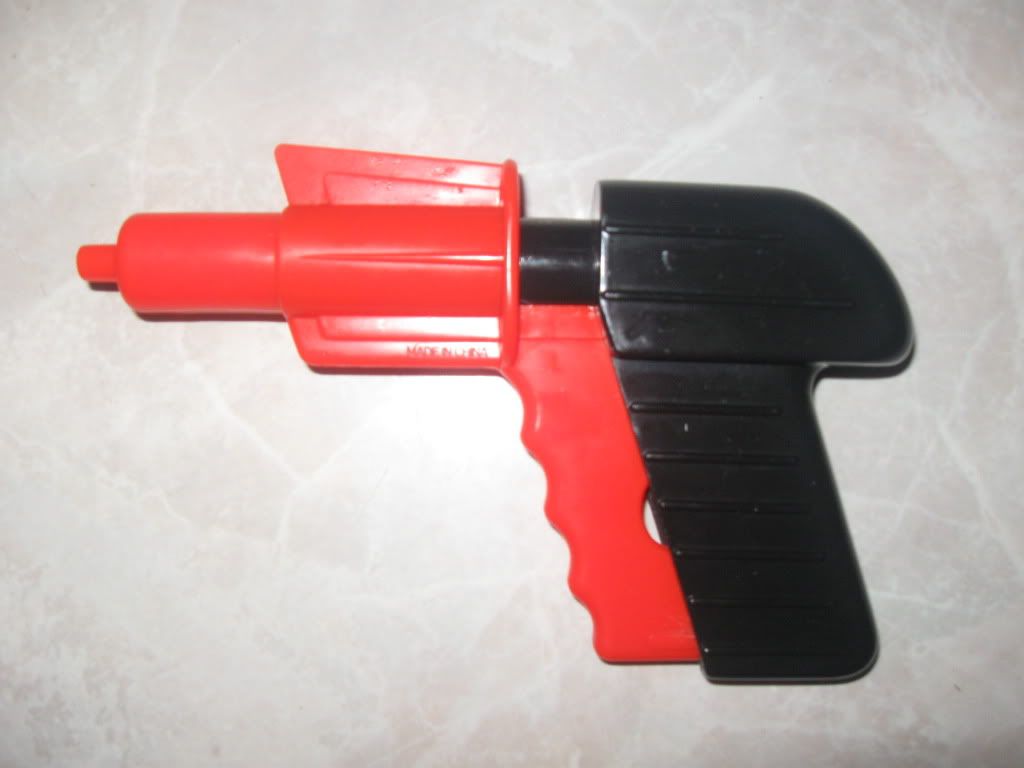 The whole unit.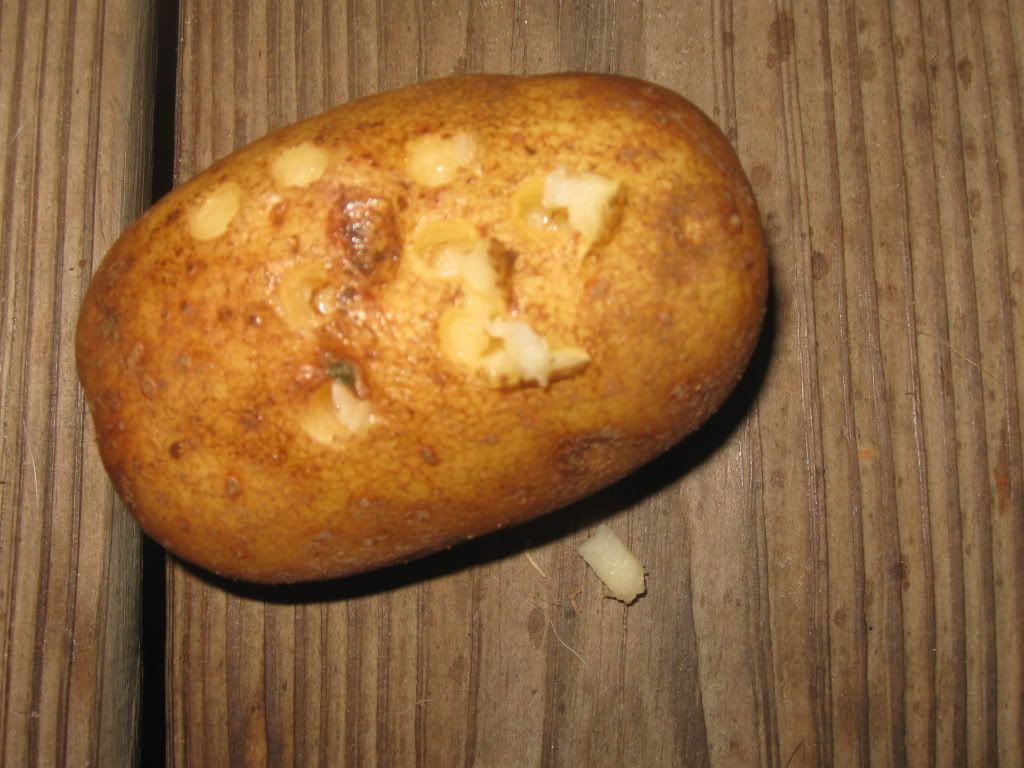 This is an image of the potato I was using to obtain the slugs from (which is the same spud from the first pic).
Damage shots. At about 15 feet, those little slugs make a nice little wet spot on the cardboard.
How it works: It is a spring air type launcher. When the handle is squeezed, it pulls back on the barrel/front receiver. The black part has a plunger on it that compresses air in the chamber just behind the barrel. Although it doesn't have any power (as it shouldn't), it makes a nice little pop - similar to a cork gun. All that is needed to load it is to stick the tip of the barrel into the spud and pull out a slug. The rate of fire is one shot about every 3 to 4 seconds.