High Pressure Mini Co-axial Smooth-Bore
I just finished this little guy, and am totally flabbergasted by its amazing performance. It is not my first cannon, just my first showcased cannon. It is made of 3/4" sch40 pipe, with a metal slurpee straw as the barrel. The piston is just a 3/4" dowel with a JB welded on sealing face. The whole cannon is held together with JB weld. i shoot it ate 220 psi, and just this morning put a nail dart through a quarter. Now time for the pictures:
Whole cannon with scissors for comparison.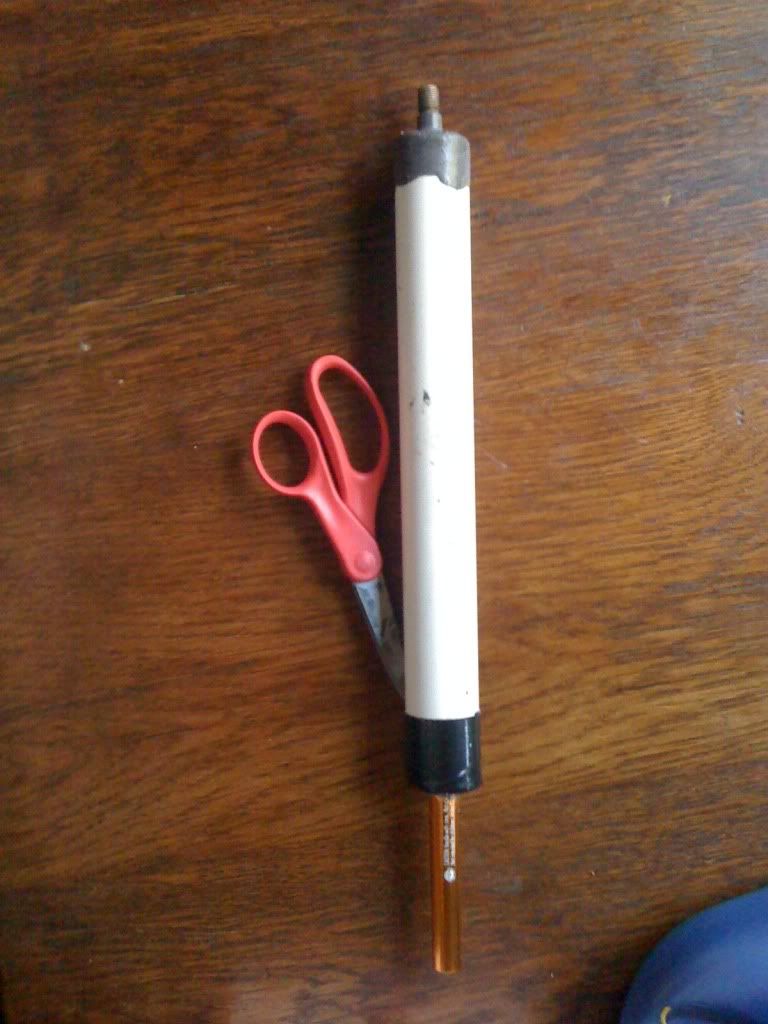 Shrader fill/pilot
Now for some damage!