This is a cannon that I improved upon from this...
http://www.spudfiles.com/forums/the-backpack-cannon-t18886.html
The thing on the bottom is a small hand pump... it takes a while to pump up but when i do... it'll shoot a golf ball 150 yards. I was really impressed with the power...
The changes I've made are...
new gb barrel
added a quick connect
put on the pump
painted it...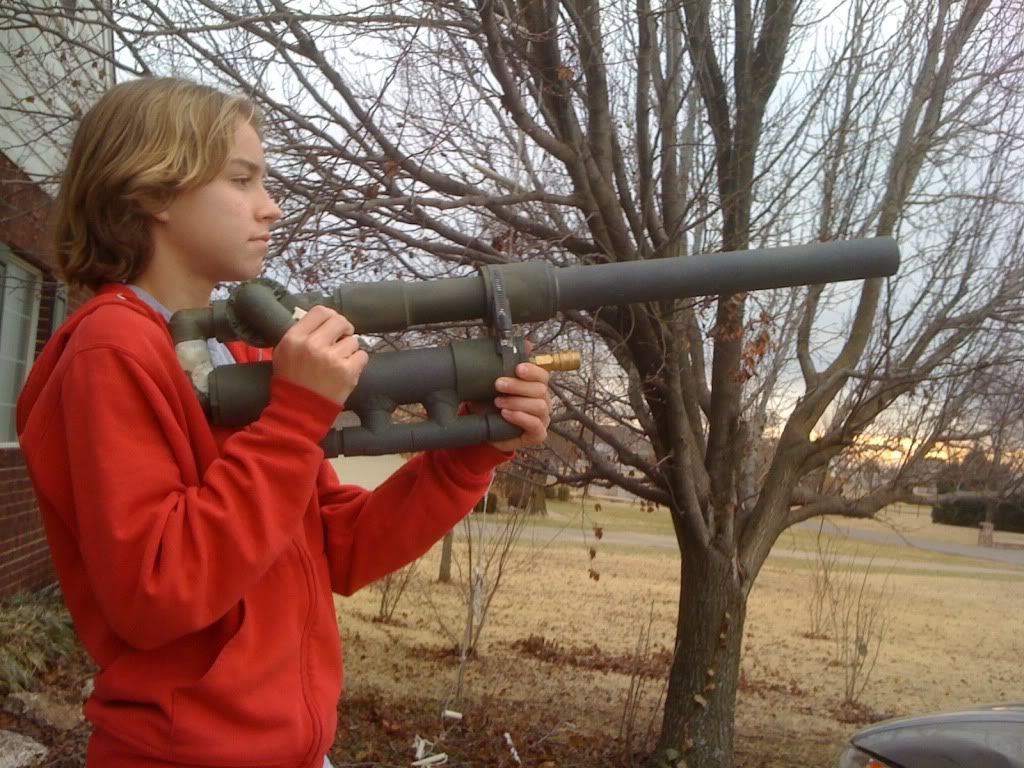 Hmm...i kinda need a haircut...