Ok, I actually built this gun about 8 months ago. It was my first successful piston-valved gun after my unseccessful pengun prototype: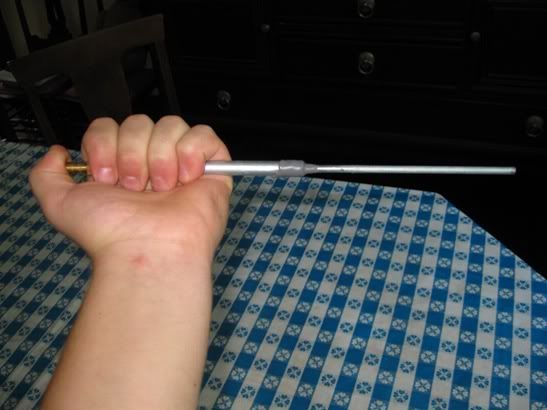 Anyway, here are the specs of the gun:
Chamber: 8" x .5" Steel Nipple
Barrel: 34" x .3125" (5/16") O.D. (.26" I.D.) Brakeline
Valve: .5" Coaxial Barrel-Sealing Piston Valve
Piston: .45" Brass Pipe filled with epoxy and wrapped with masking tape and a truck-tire inner tube sealing face
Fill Valve: .125" (1/8") Brass MIP threaded schrader valve
Pilot Valve: Heavily Modified (Internally and Externally) Husky Blowgun Valve
Primary Projectile: .22 cal Hollow Point Airgun Pellets
Anyway, I built this gun a while ago and used it heavily for a month or two until the epoxy sealing the barrel developed a crack, I then repaired that, but it cracked again not long after. I concluded that this was because of the lack of a barrel support. After the second crack in the epoxy I discovered that the barrel had been bent a considerable ammount, and decided to scrap the gun, it is no longer in existence in its completed form, the parts are employed in various other guns or are residing in my spares box. As far as power, i was impressed with the coaxial piston valve's efficiency and I finally understood why all of you urged me to build one
. I shot it through a chronograph at 120 psi and got a little more than 300 fps. However, I have pumped this gun up to 350 psi and gotten much more power (but sadly I never measured the power with higher pressure). Also, I was using a .22 cal airgun pellet as my ammo because I couldn't find any more suitable ammo, so that cut performance considerably. The gun easily shot through both sides of a steel cambell's soup can at 300 psi. The stock is made from yellow pine, which is nice wood, but it splits a lot, I prefer poplar. I made it using only a jigsaw, circular saw, and a hammer and chisel. I stained the stock with some Minwax (I think) stain and I added some extra pigment to darken it. Anyway, thats about all I have to say about this gun. Sorry for writing a book about it, but I get into this kind of stuff, you know?
Anyway, for pictures:
Three pictures of the complete gun: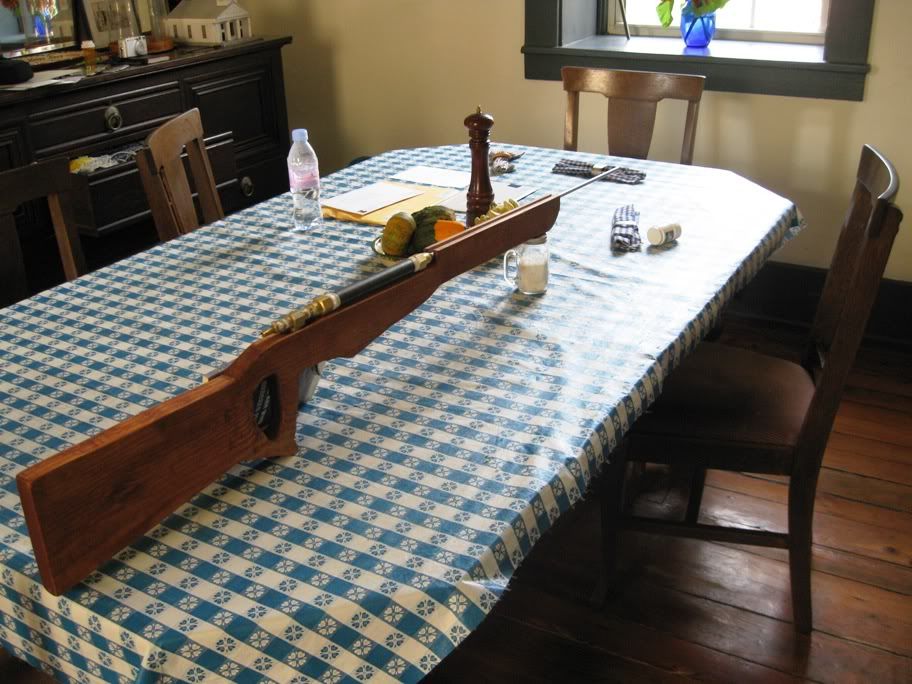 Two pictures of the gun without the stock: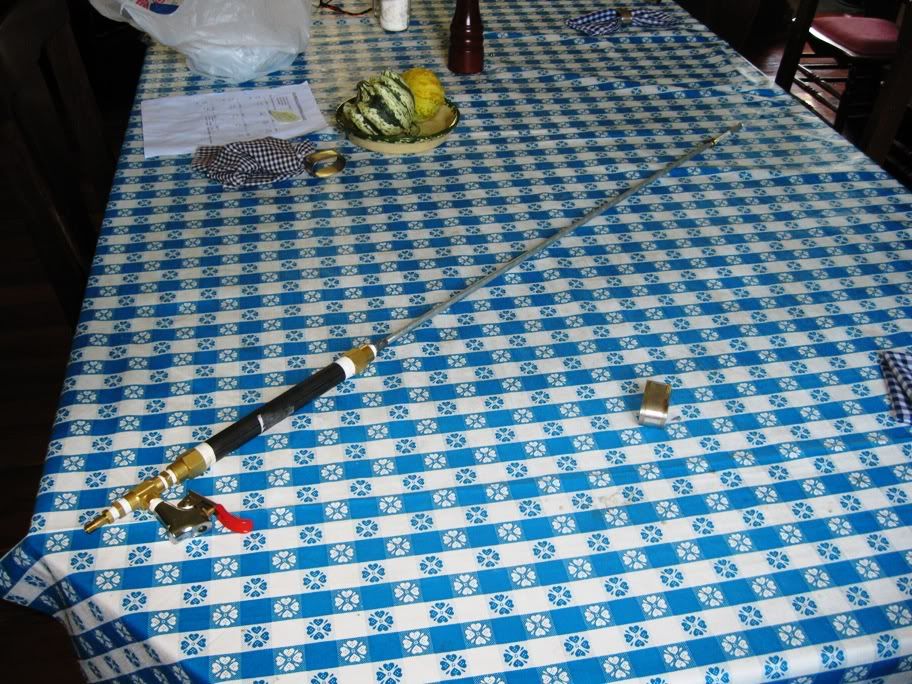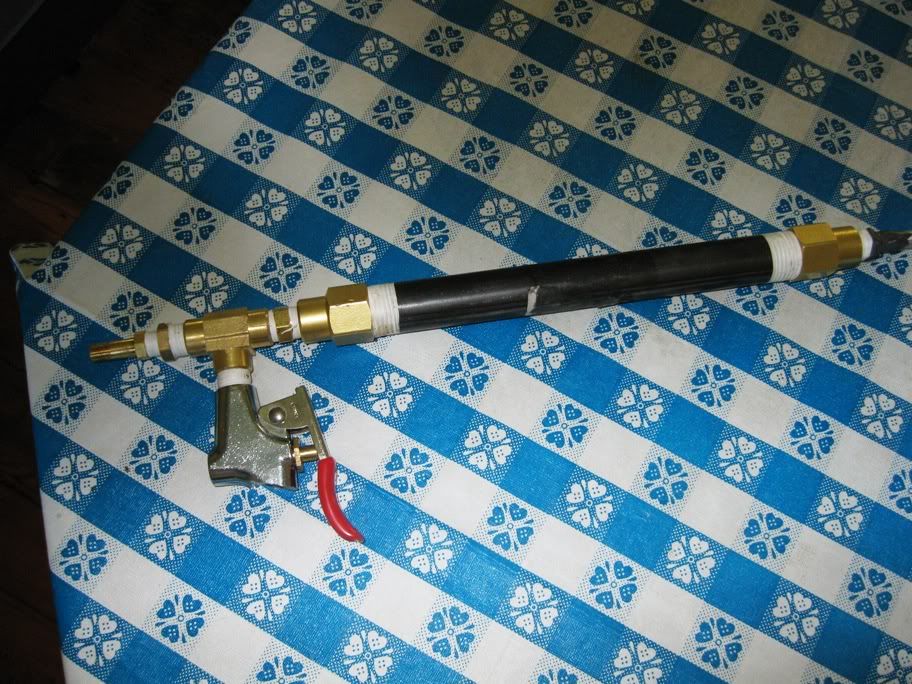 The piston I used:
A steel Cambell's Soup can I easily shot through at 300 psi:
Hope you enjoyed!!!
(WOO HOO!!! 400th POST!!!)