Simple pneumatic gun with a modded 1" Orbit Watermaster.
Specs*
Vavle: Modded Sprinkler piloted by blowgun
Barrel: Interchangeable 3/4" (about 4') and 1" (about 2') PVC
Chamber: About 2 ft. of 1 1/2" PVC (I am aware of the DWV
)
I've pressurized it above 75 psi and no explosions yet. I can penetrate
Gun Freak's
Speed limit 30 sign.
Full Paint Job coming soon.
Whole gun w/ both barrels (1" attached):
Valve:
3/4" breech open: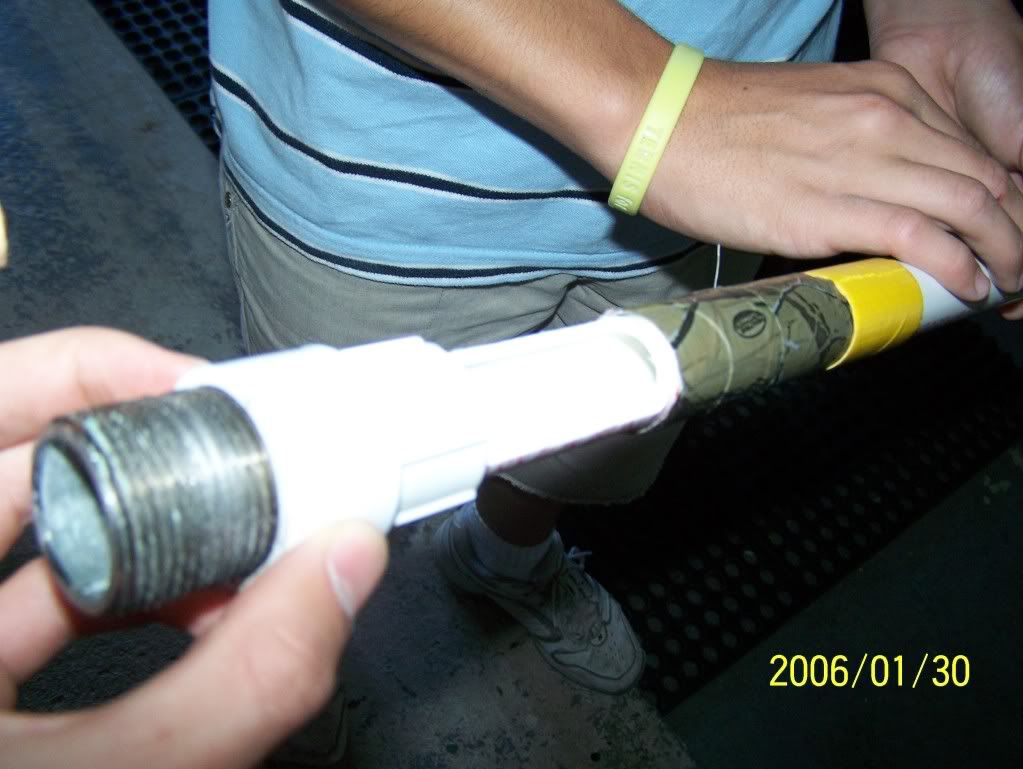 3/4" breech closed:
1" breech closed:
1" breech open: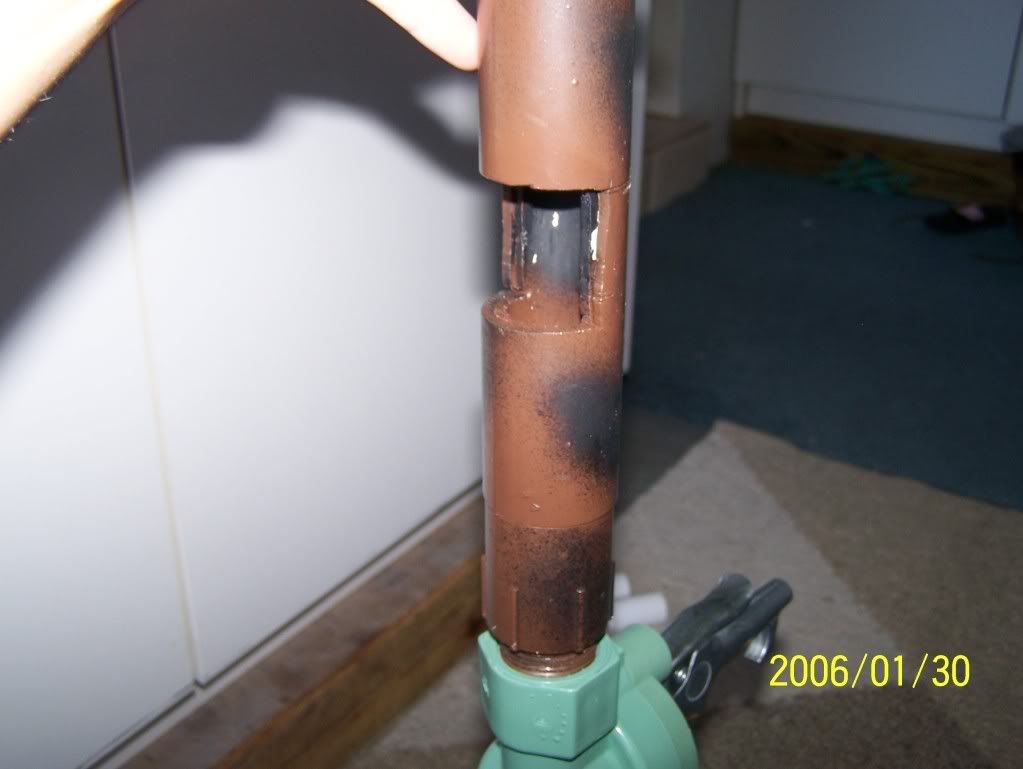 And that's the Pneumatic Dart Rifle