This is the same basic design as my earlier semi-auto project witha small twist... Instead of having a large chamber volume, I have compacted this gun as much as possible by adding a kobalt 20 oz CO2 regulator.
For compactness sake, the barrel is only as long as the rest of the launcher, this way, when carrying it the barrel can be removed.
I use this gun at 120psi, and every tim i pull the trigger 40 psi is lost.
Now for some pictures:
The Whole Gun
Valve Area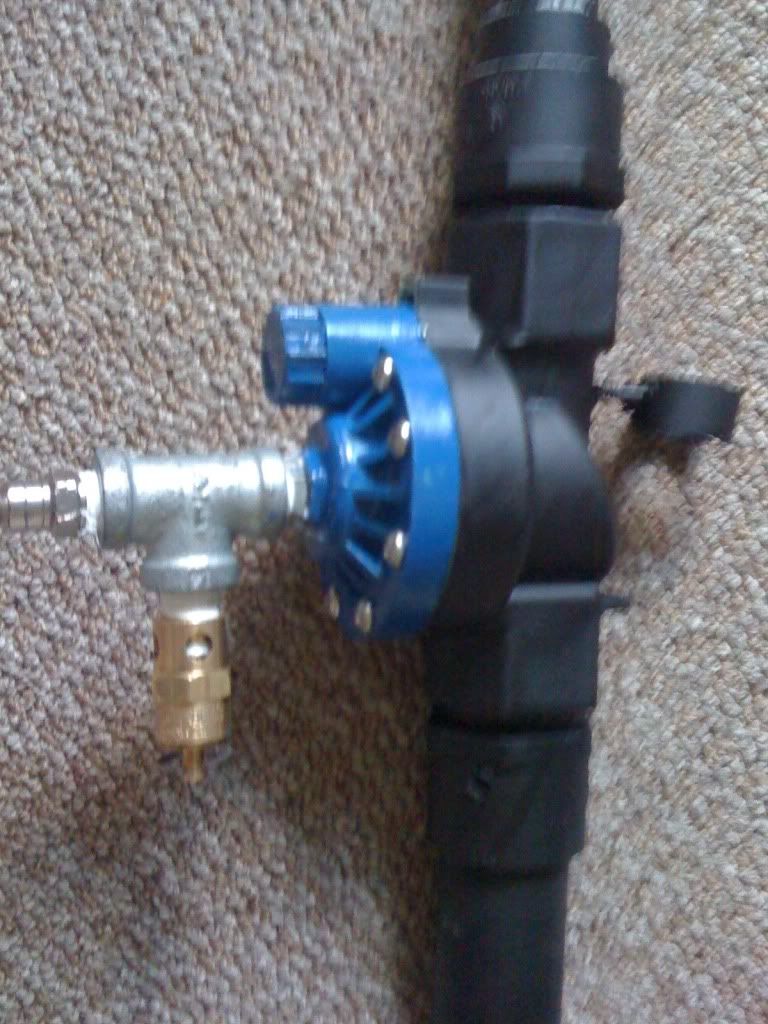 Valve Area+CO2 reg
Looking Down the Homemade sights