*Major Update to this project, scroll down through this thread to see the latest revision! Now with a damage vid added!*
Well, it's been a long time coming. Here's the latest cannon; Thunderbess:
A.K.A. The Devil's Pitchfork (it reminded me of a pitchfork when I was building it)
I recycled the breech barrel some wood and part of my chamber from Koperbess, It now features a 1/2" QEV with a blowgun pilot. I also have a ballvalve and a CO2 Tank receiver on it, I usually just pressurize it with air though. So far, I've run it at 250 psi, and it's awesome! I have a schraeder just above the tank. If you close the ballvalve between shots, the pilot area is quite small. open and close the valve, and the chamber is pressurized again. all the small threaded nipples (1/4" and smaller) are steel, as I learned from my pump build, sometimes close fit nipples made from brass fail over 200 psi, so I stayed away from those.
Please excuse this next pic, it came out cruddy...
The CO2 tank holds enough air for 6 good shots or so, about three on the smaller tank. If I buy a remote and regulator setup, it will hook right up to co2. I used my experience experimenting with Kopperbess to design this one. So far, I'm loving it. It's way more powerful!
This can was filled with water, and shot with a marble at about 15 feet and around 50 psi: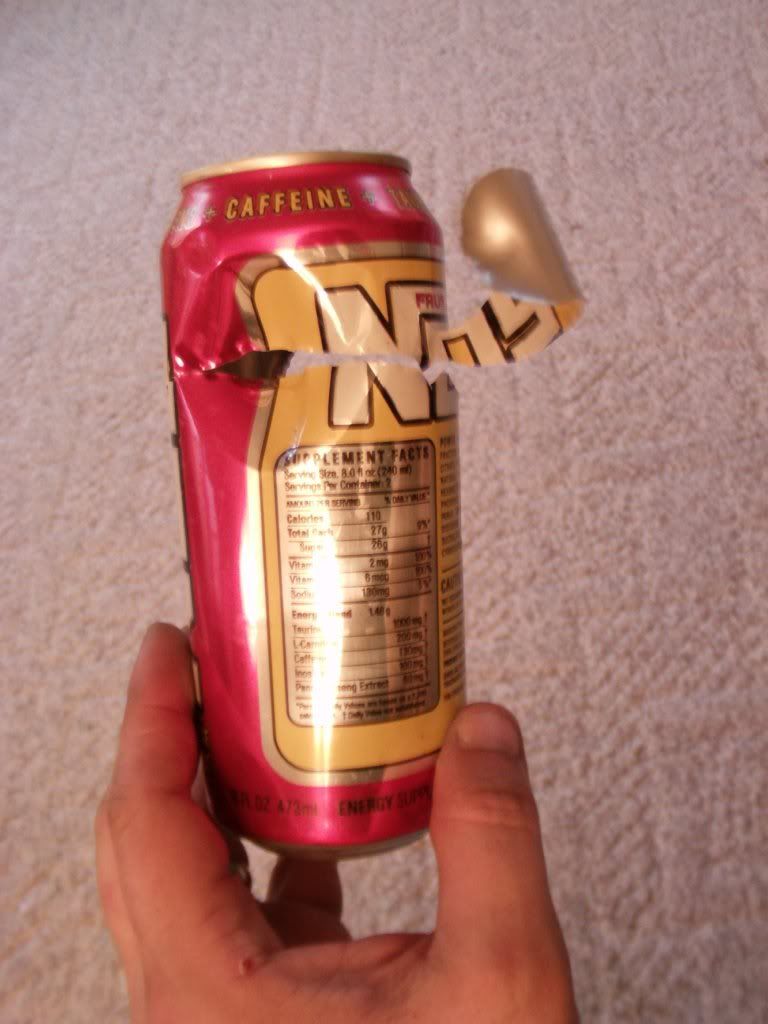 Next on the plan is to buy a co2 tank buttcap to make it serve better as a stock like this one:
Hopefully I can post some vids soon. I hope you like this one better, I sure do. Let me know what you think.