Iv been into spudguns for about 2months and have made 3 combustions 2 of whitch were a great success (the other one, the end caps blew off). This is my first pneumatic, a little about it.
Barrel: 15mm wide
Chamber volume: 721ml
Valve: 1/2" ball valve
Pressure: i usually fire it at 120psi, but have had it to 180psi once.
The first pics show it before i moddified it, it wasnt really powerful so i doubled and a half the chamber, and it is hella powerful now. It went through 1/2" plaster bord as if it was paper and can shoot about 200+ metres, and is very accurate, unlike my combustion witch were all about power, as i can look straight along the barrel.
This is the not very powerful version.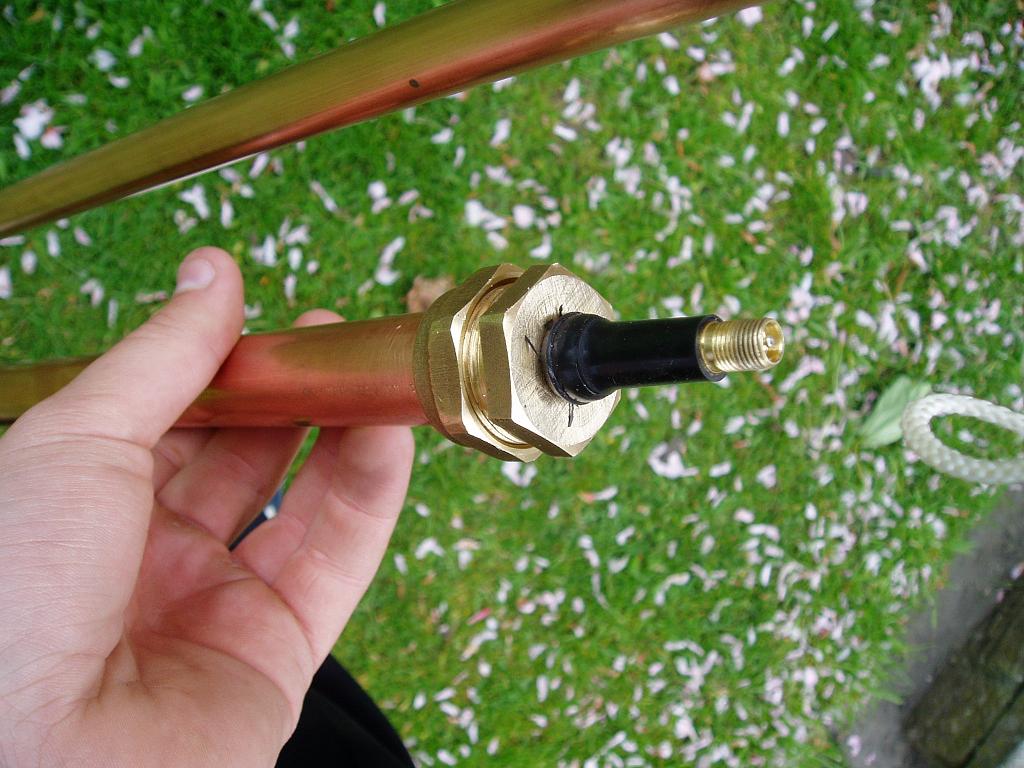 The shrader valve on the compression fitting end cap i used.
New and improved!
Showing the Ball vale open and the new place i put the shrader valve.