I've been lurking around on this forum for awhile, time for an introduction.
My name is Clayton "Ranger" Moore, I'm 16 and a sophmore in highschool, I live in LaPorte Texas.My Nickname is "Ranger" (figure that one out
)
I have always been fascinated with potato guns, specifically pneumatic guns due there simplicity and reliability. I have built 5 air guns, all out of 3/4" PVC with 3/4" PVC ball valves as their trigger. Simple but effective
I built 3 for my friends and 2 for myself
Here are mine
The AR-1 (Air Rifle MK1)
Range: 100 yards @ 120 psi
Accuracy: good enough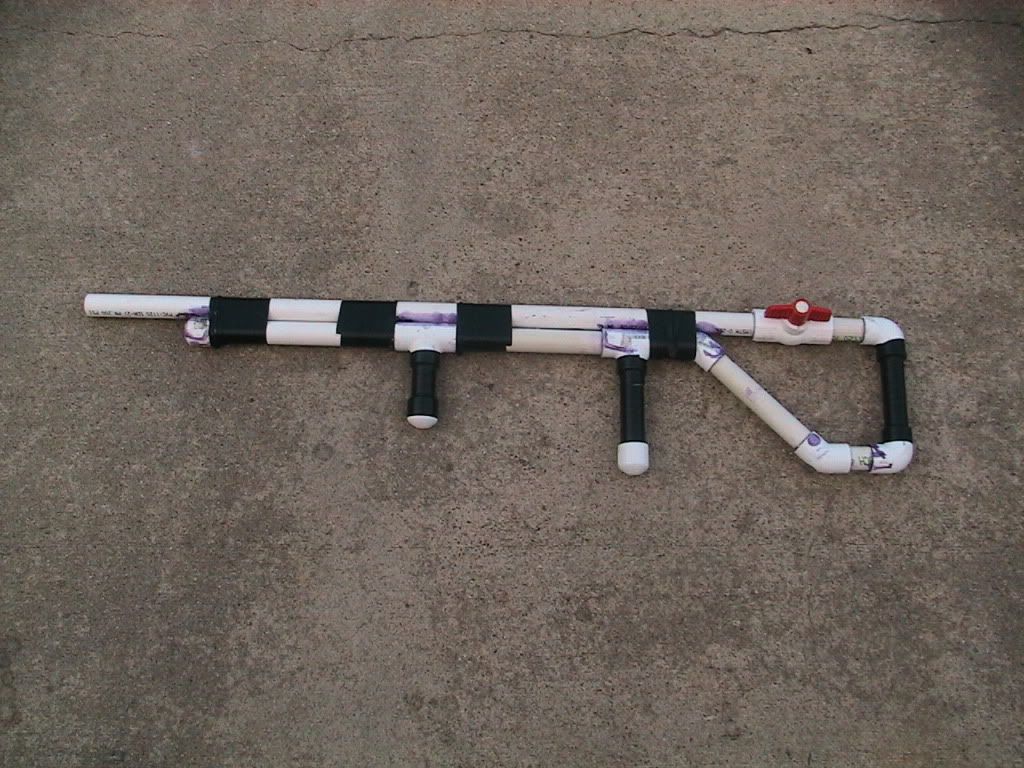 And the PP-2 (Pneumatic Pistol MK2)
Range: 25 yards
Accuracy: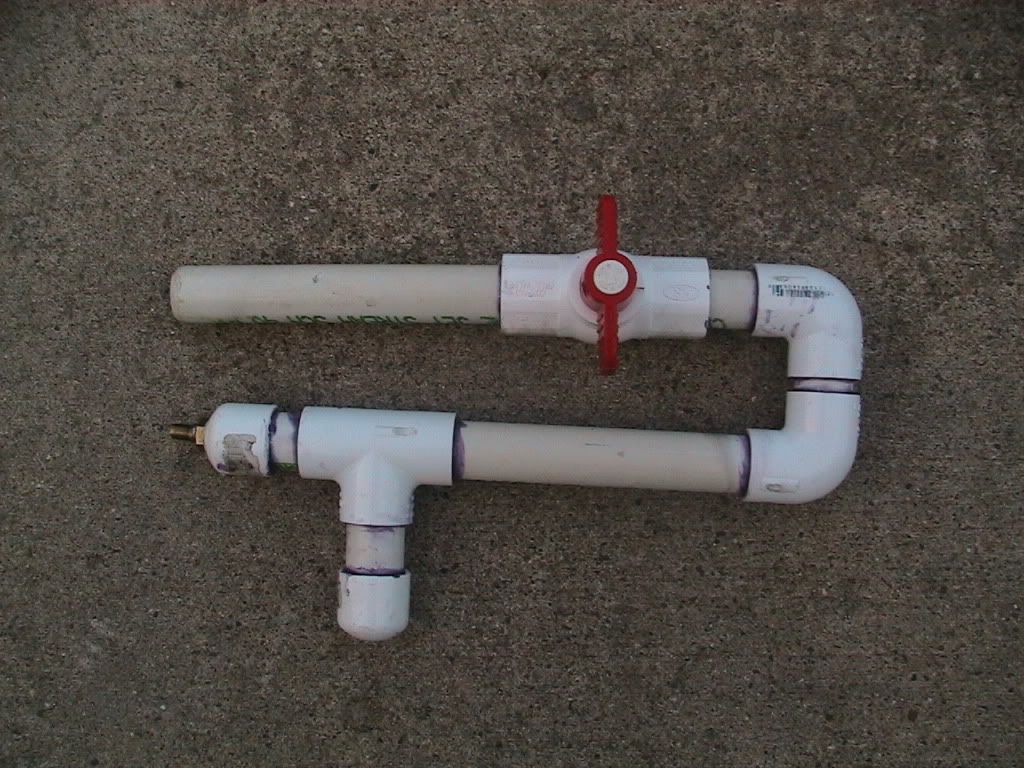 The rifle is not working at the moment becuase I took the schrader valve off because it was leaking. The schrader valve came from a old bike tire, I cut it off and removed the rubber with a wire wheel on the grinder. I got a 1/4" hose barb and cut off the barb then soldered in the schrader valve.
Does anyone know of any oil that I can put on the valve to make it work better? I have tried alot of oil and have'nt found the right one yet.
This is nothing compared to some of the stuff that I have seen on the forum, but its a start.
I painted the guns camo (green basecoat and black stripes)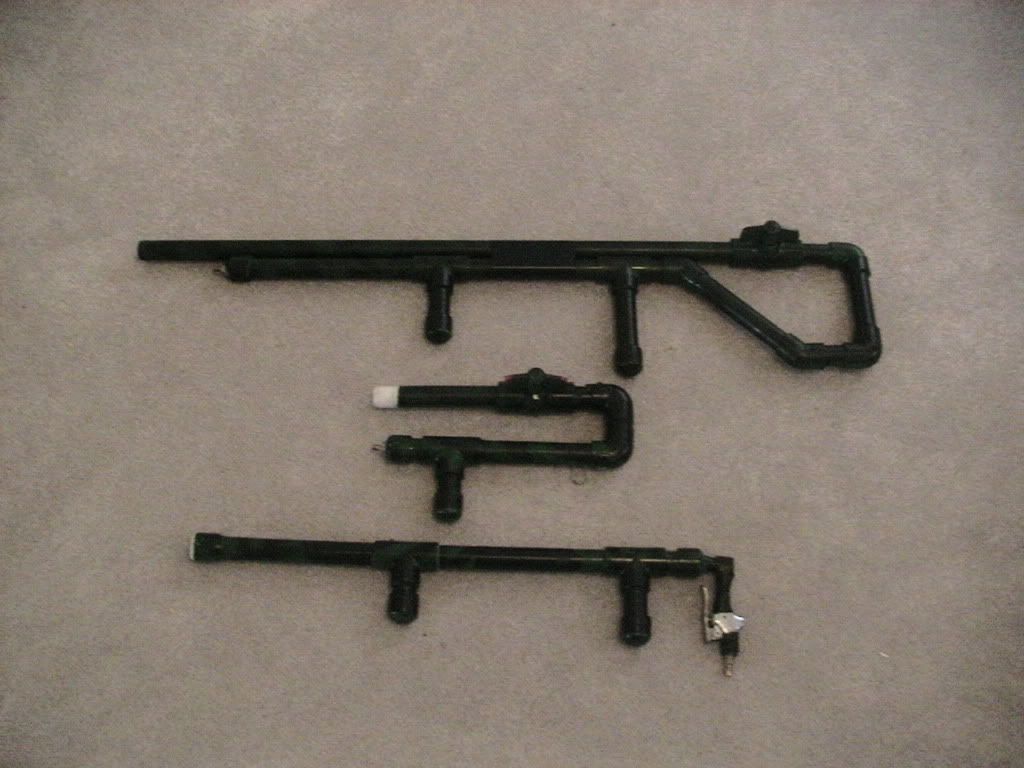 As you can see I made another gun, it can be found here:http://www.spudfiles.com/forums/viewtopic,p,290675.html#290675