After looking around on the fourm I stumbled upon
http://www.spudfiles.com/forums/preload ... 14802.html
I figured that I could make something similar to his design, so I came up with a burst disc gun that uses heavy duty duct tape for the disc. The barrel is 3/4" PVC with a Tee at the breech to act as a coupler for to chamber and a handle, the tee also has a nail to stop the projectile from going all the way down and going into the tee. At the front of the barrel I heated it up over a fire until it became soft and then shoved it onto another piece of 3/4" pipe to make a "muzzle break" of sorts. The Tee and the chamber have been sanded down so that they can fit together when the tape is between them. It uses a modified blowgun for the trigger that I can connect to my compressor or a modified air bottle. The gun works by squeezing the trigger, then air fills up the chamber until the disc pops launching out the projectile. It makes a really loud bang because the disc doesnt pop until about 80 psi.
BD1 (Burst Disc Mk 1)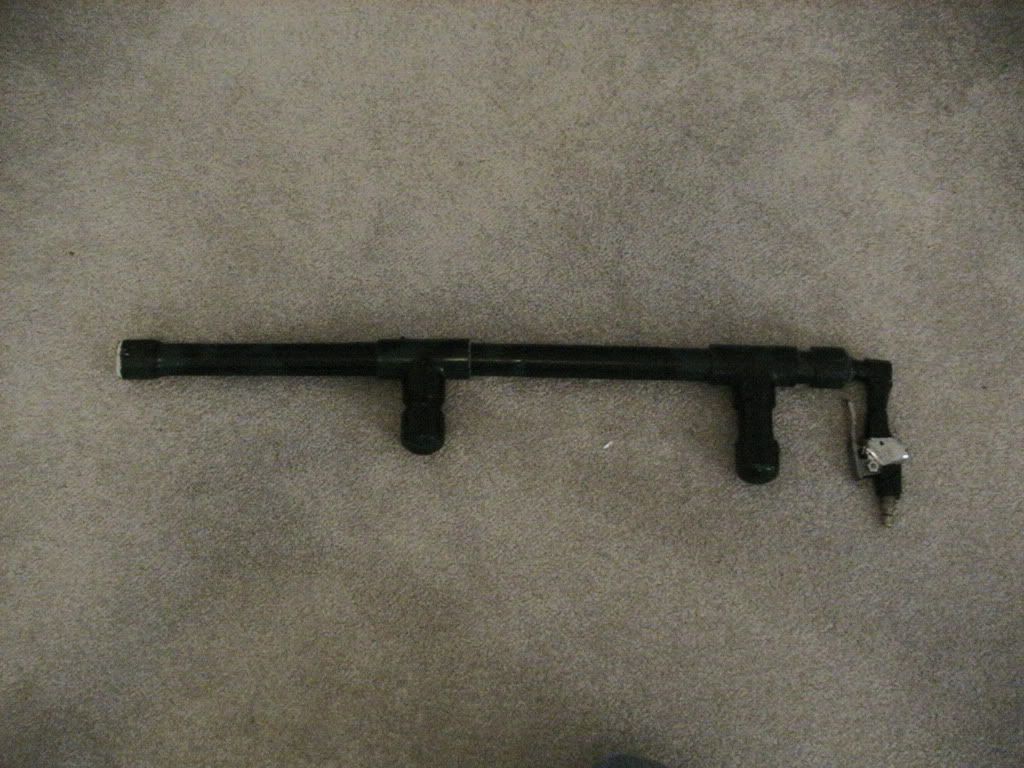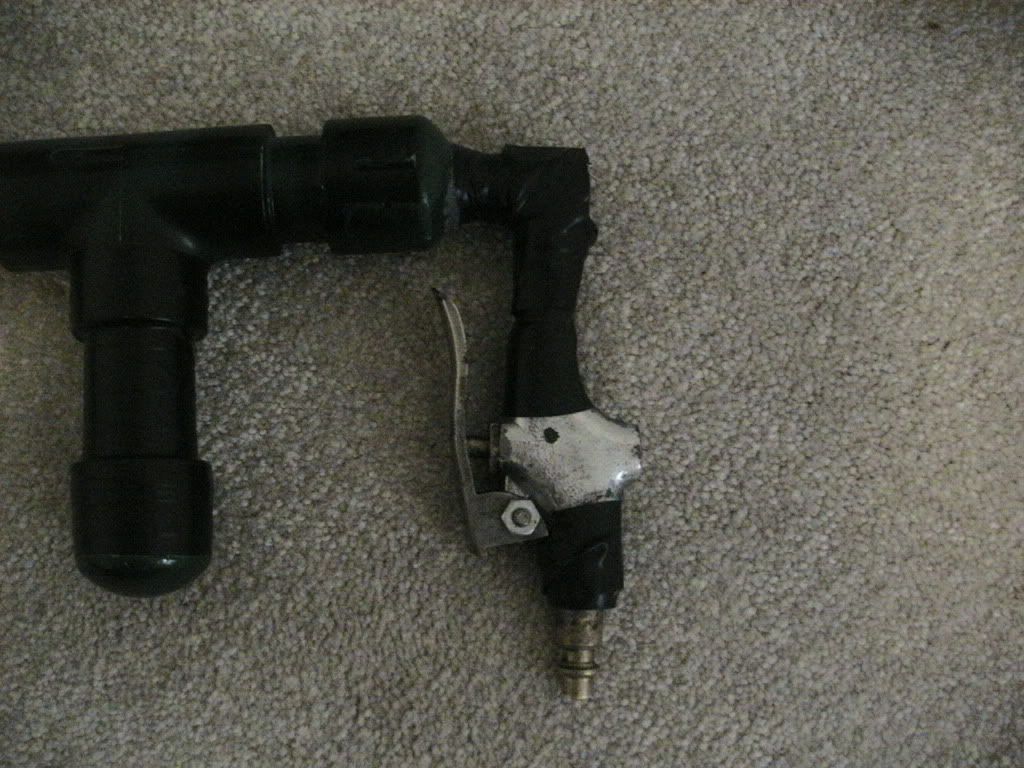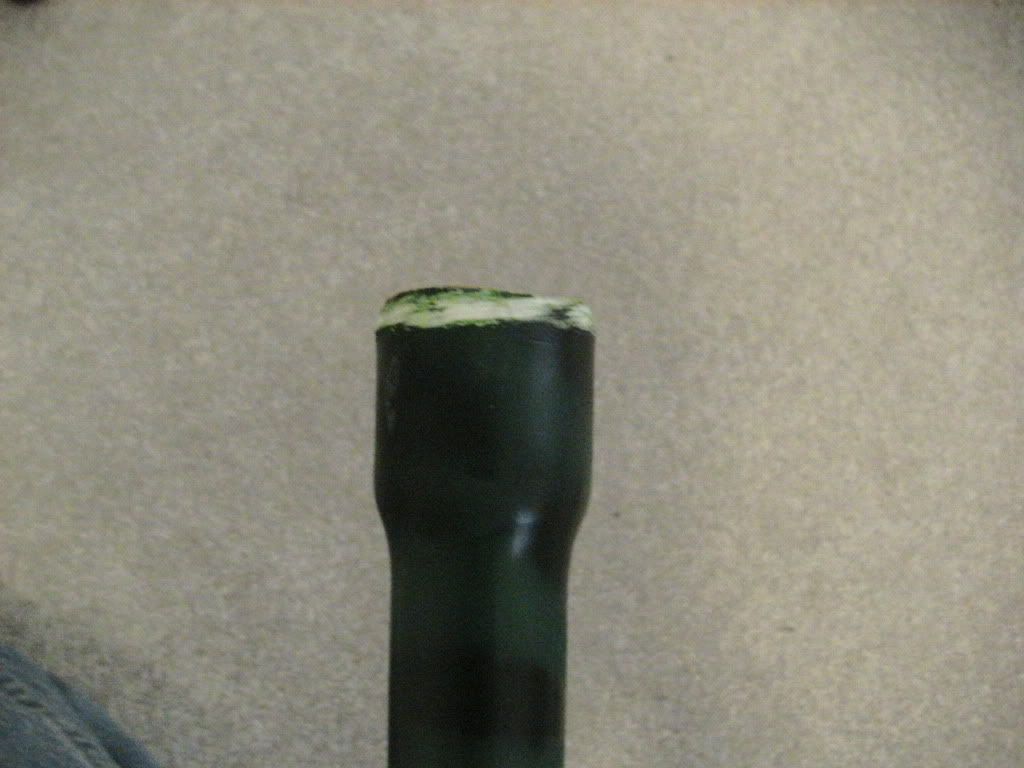 After building this gun it became my favorite, I could carry around the air bottle and get 10 shots out of it before I had to refill. I liked the gun but I didnt like having to lug around the air bottle or having to connect to my compressor.
One day, I had my air pistol and my burst disc out. I started looking at them, I put the barrel of BD1 on my air pistol and viola. A new gun was born
I sanded down the barrel on the pistol to make it a loose fit in the tee like I did on BD1 so the tape would fit inbetween them.
This new gun got a new designiation BD2 (Burst disc Mk 2) so now it can either be called PP2 Or BD2
.It may not have the range of AR1 or BD1, but the range is about 3 times that of the pistol.
This is now my favorite gun, its light, easy to carry, and easy to use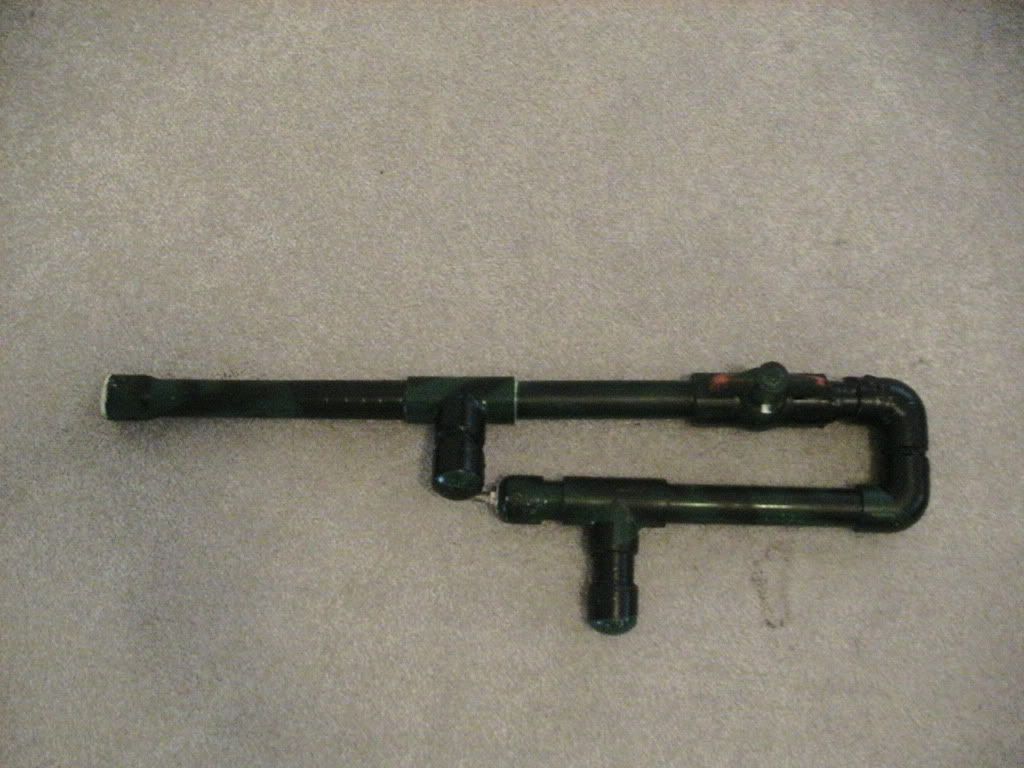 2 guns, 1 barrel
AR1 And PP2
http://www.spudfiles.com/forums/air-rif ... 21099.html