This is my latest project, a self-contained pump pistol.
I'm very happy with the results this thing has yielded, but to my dismay, the 5/16" barrel does not fit airsoft BBs very well
. I can still get some pretty impressive results though..
this gun consists of a 1' long .5" copper chamber with an 11" long 5/16" barrel. The piston is a trimmed down solid rubber stopper, and the gun is piloted through a modded blow gun despite the fact the gun can be piloted with ease through the shrader.
It is extremely easy to pump up even with just a shock pump.
Performance:
@ 75 psi I can shoot through both sides of a soda can (ormal airsoft velocity/ 10 pumps)
@ 150 psi It goes through the bottom of the can with ease, (20 pumps, ~500 fps)
@ 250 psi I can shoot through both the top and bottom of a can in one shot (30 pumps)
@ 400 psi I can shoot through both sides of an empty soup can and deafen anybody within 25 feet of the gun (An ungodly amount of pumps)
Now for the part that most of you will actually look at...
The whole thing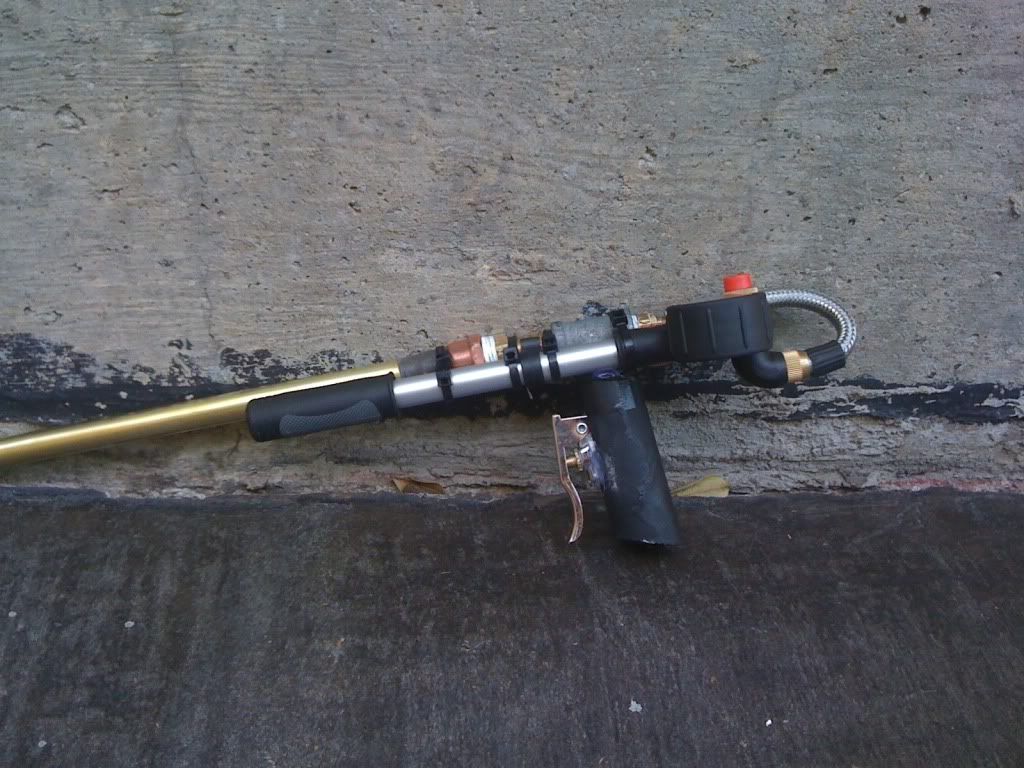 Close-up on the grip (kinda sloppy)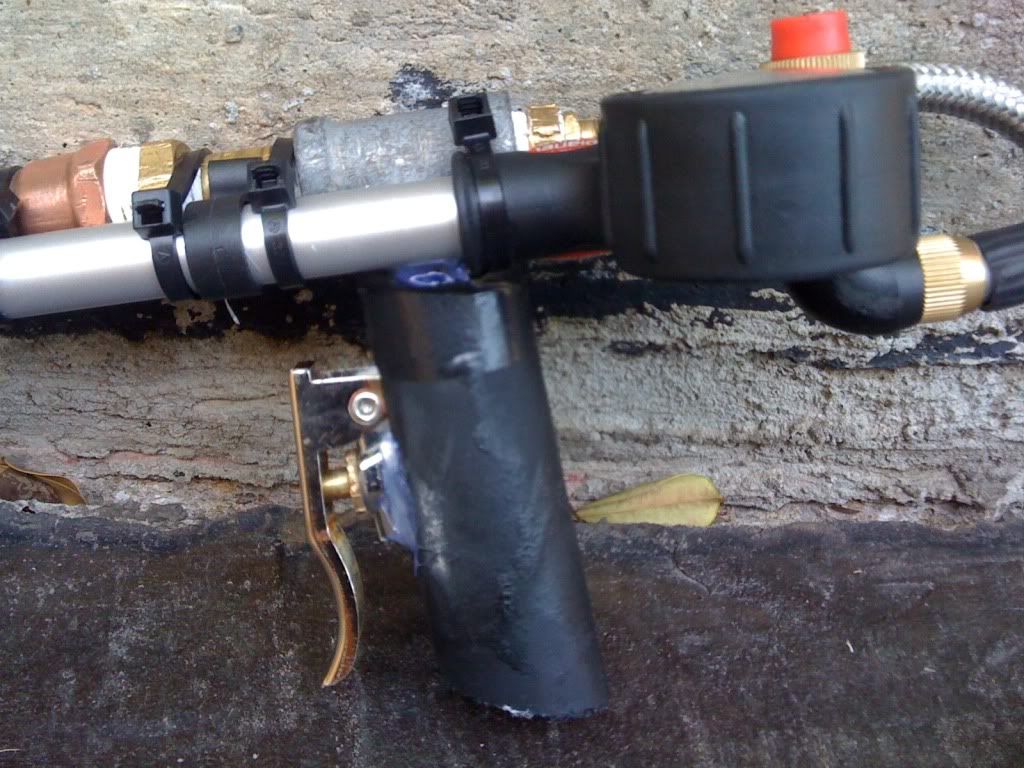 View from the top
I plan on adding a rail mount and a red-dot site to the top, but tell me any suggestions you have..
Thanks for making it this far, please comment and critique all you want