Me and Reedfe built this a while ago and recently upgraded it to a break barrel, made some shells for it, and made it a repeater. Here is the result!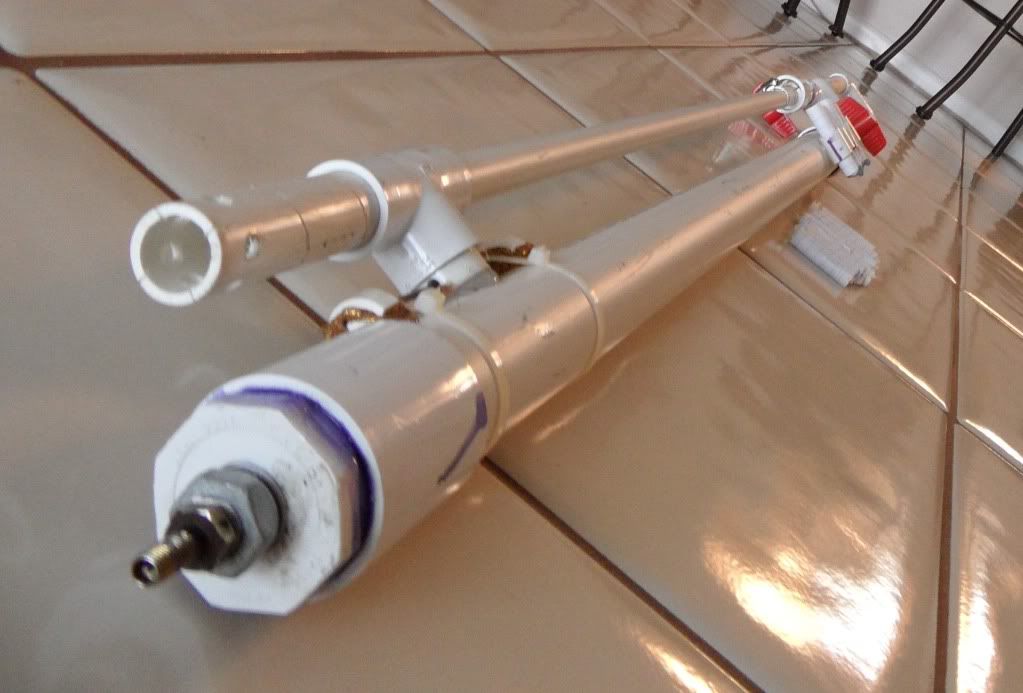 It uses...
VALVE:
1/2" ball valve, oiled.
FIRING CHAMBER:
35" 3/4" sch 40 PVC.
AIR TANK:
39" 1.5" sch 40 PVC.
TANK VALVE:
3/4" ball valve.
BARREL:
34" 1/2" sch 40 PVC.
FILL VALVE:
1/4" schrader valve.
BREECH LOAD:
Break barrel.
AMMO CAPACITY:
4 shells without one in barrel, 5 with one preloaded.
PRIMARY AMMUNITION:
Metal marbles and paper airsoft shotgun shells.
We didn't get a video today since the upgrades, but here is one with the old breech firing marbles.
[youtube]http://www.youtube.com/watch?v=v6oS86lX7bI[/youtube]
Here is our ammo assortment:
We painted the marbles orange so we could find them in the grass.
Fill is in the front:
Firing chamber: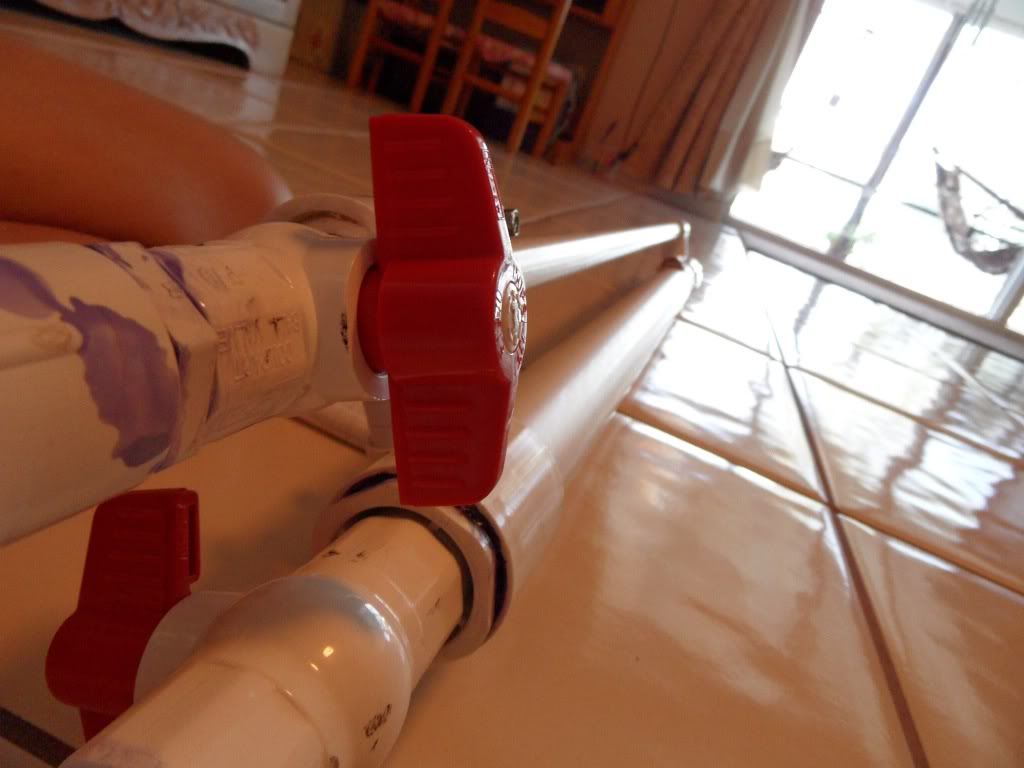 We crack the tank valve a bit to automatically fill the firing chamber.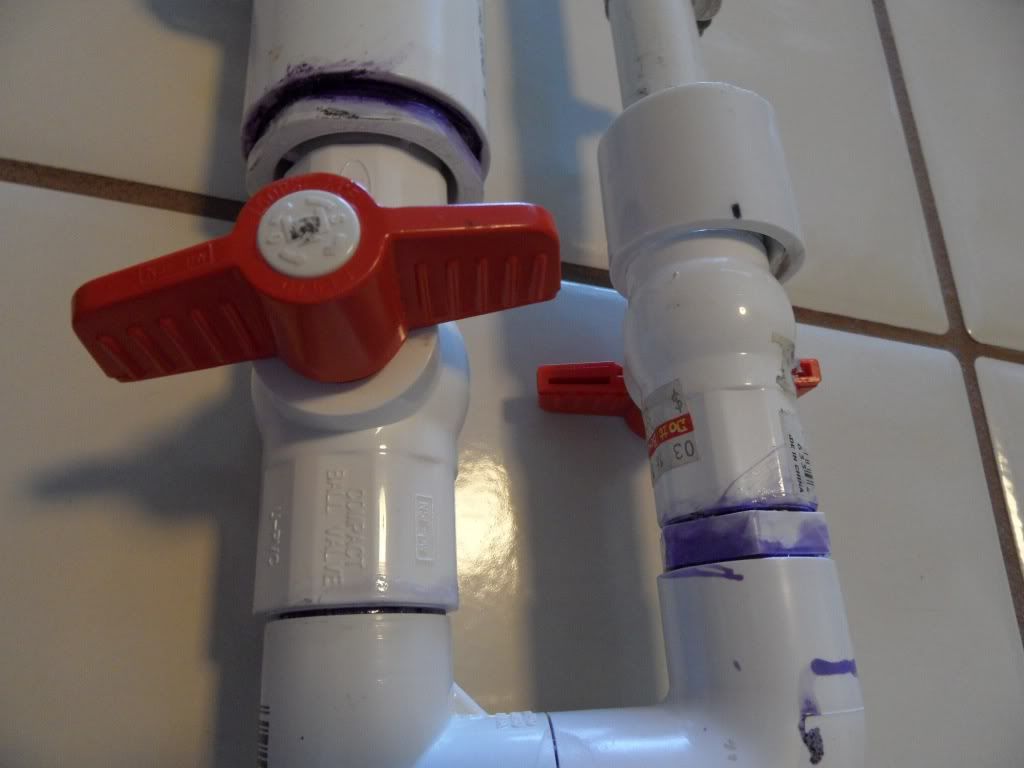 Muzzle break: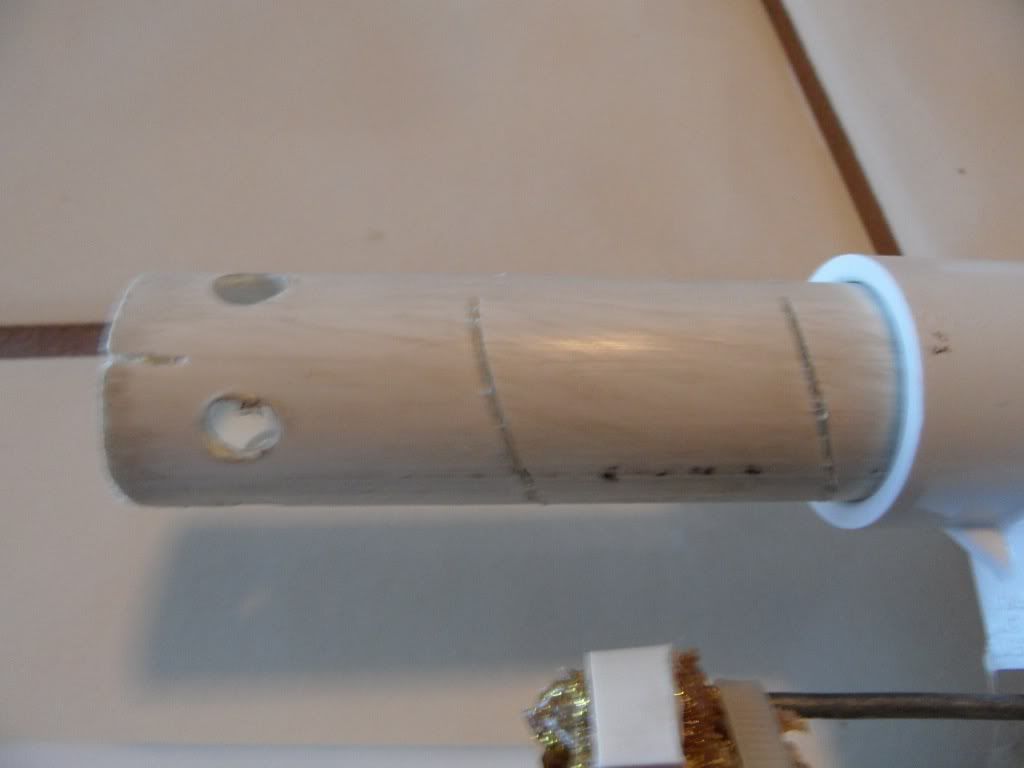 Break barrel breech: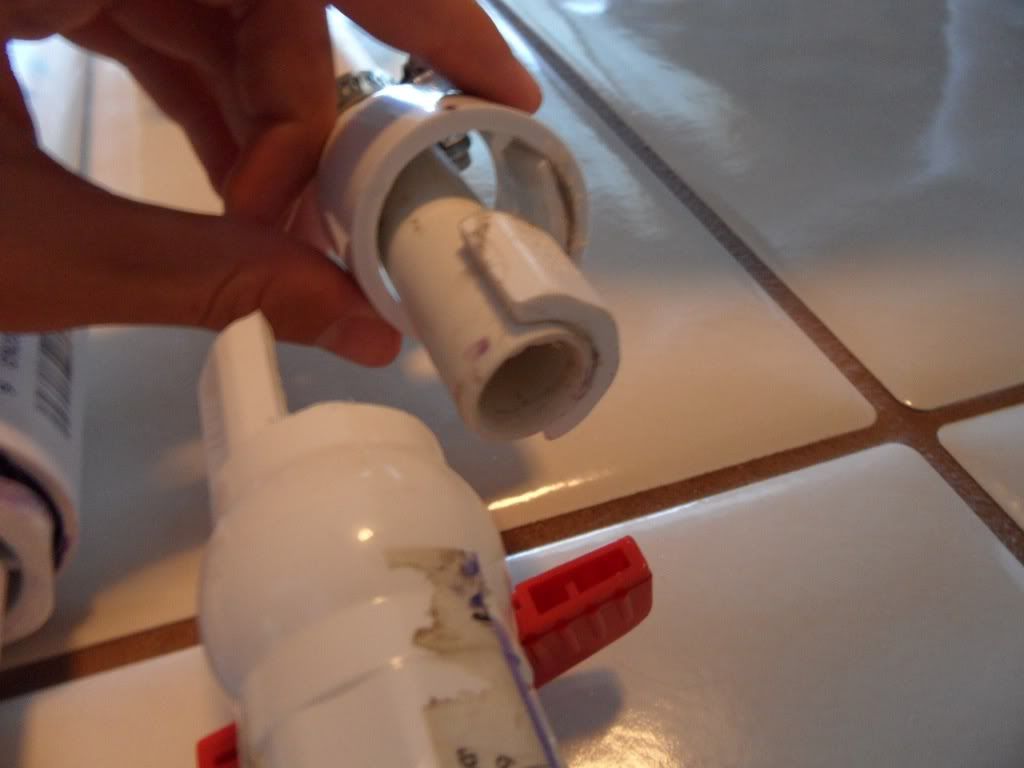 Desert camo paint job to come soon. Posting pics when finished... Enjoy...