I built this a few weeks ago for a Nerf tag scenario game called Humans Vs. Zombies. The nature of the game called for a "shotgun" type weapon to be used early on for eliminating a target. I threw this together in about 15 minutes and fired it only once in the game as expected... it performed its task flawlessly.
It's a brutally simple gun, really. The reservoir consists of a 3/4" brass ball valve with extended lever, an 8" length of 3/4" steel pipe, a 3/4" steel coupling, a 3/4" x 1/8" brass bushing, and an 1/8" NPT schrader valve. There are 7, 1/2" CPVC barrels lining the inner circumference of 2" sch40 PVC pipe and an 8th barrel in the center. The gaps are filled in with silicone. The 2" pipe is then adapted down to thread into the ball valve.
The whole thing was taped over with bright colored duct tape so that I could carry it around in the game area without any trouble.
The shotgun is filled using a 12 gram CO2 tire inflator (shown) but can also use a bike pump. It gets two fills from one cartridge.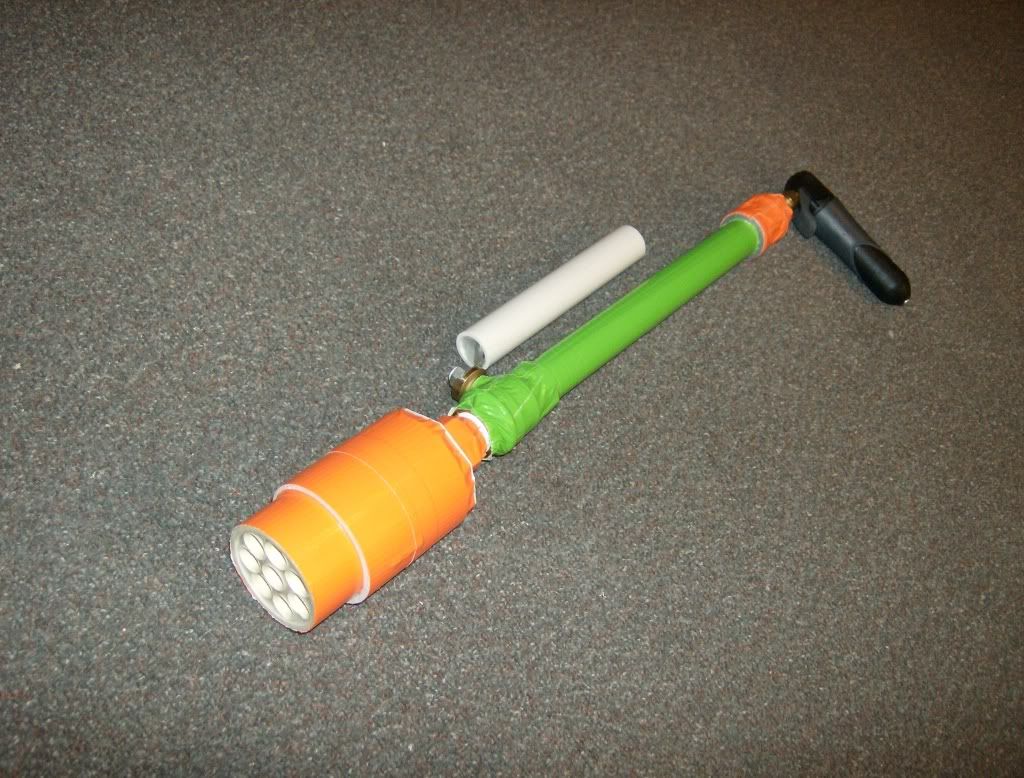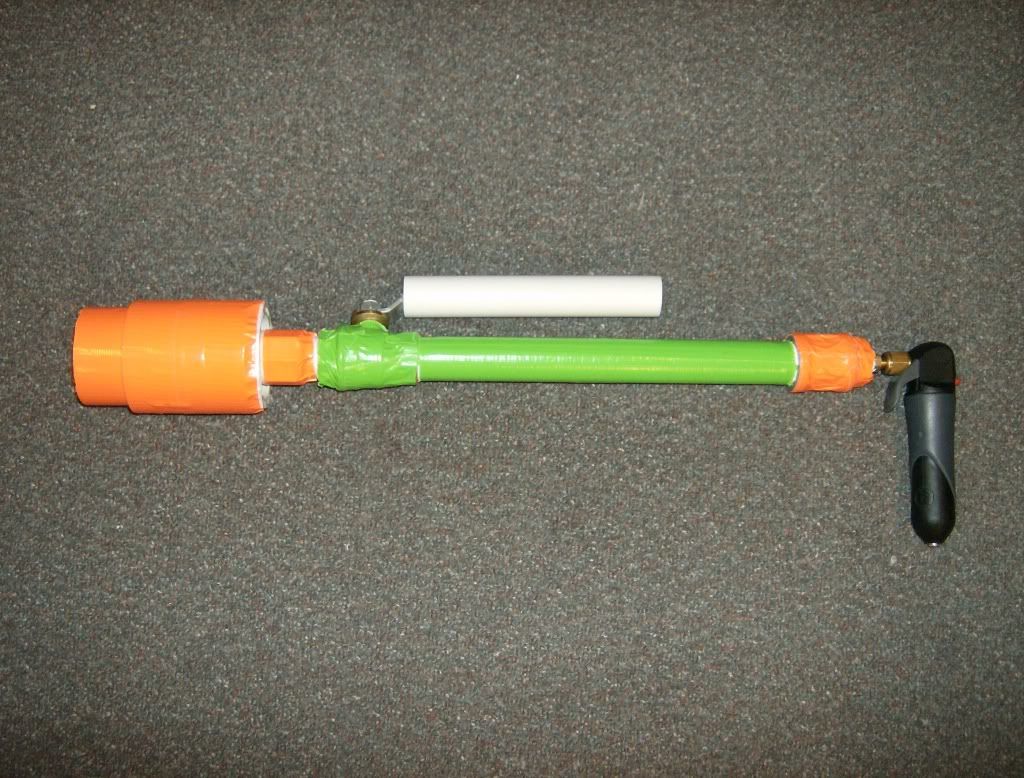 Nothing impressive, I know, but a revisitation of the simple things can be good sometimes.