Trap doors for loading into magazine/receiver.
40mm x 121mm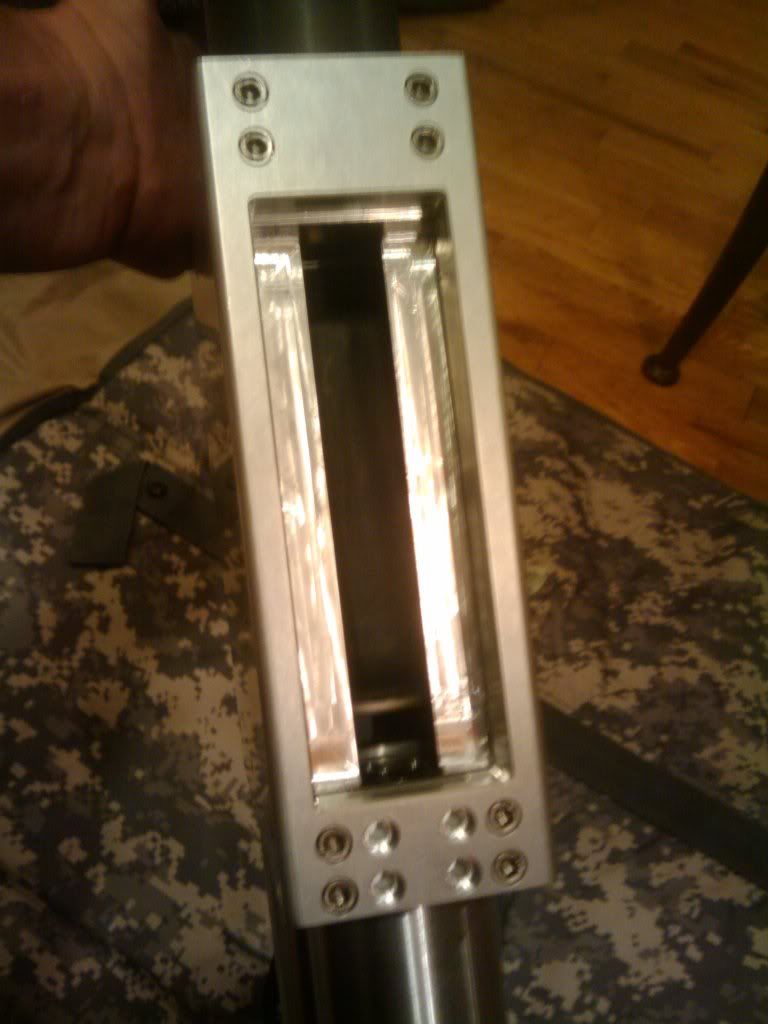 Ejected Magazine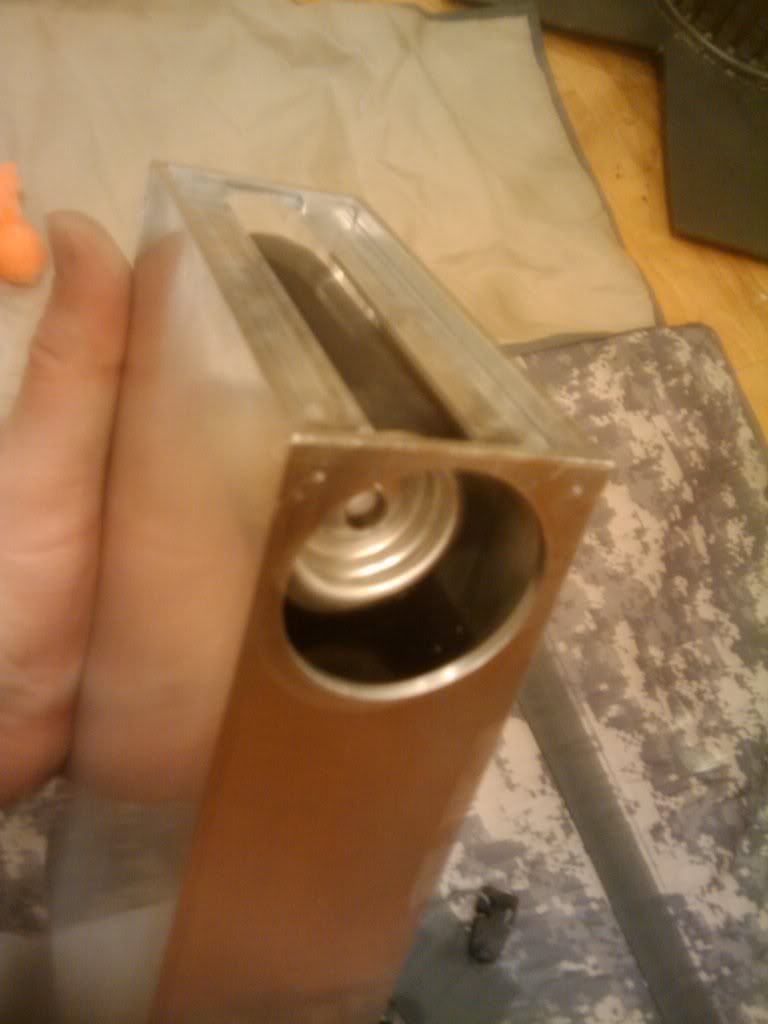 2.250" Wide. Velocity adjustment dial on back.
Comparison to Eclipse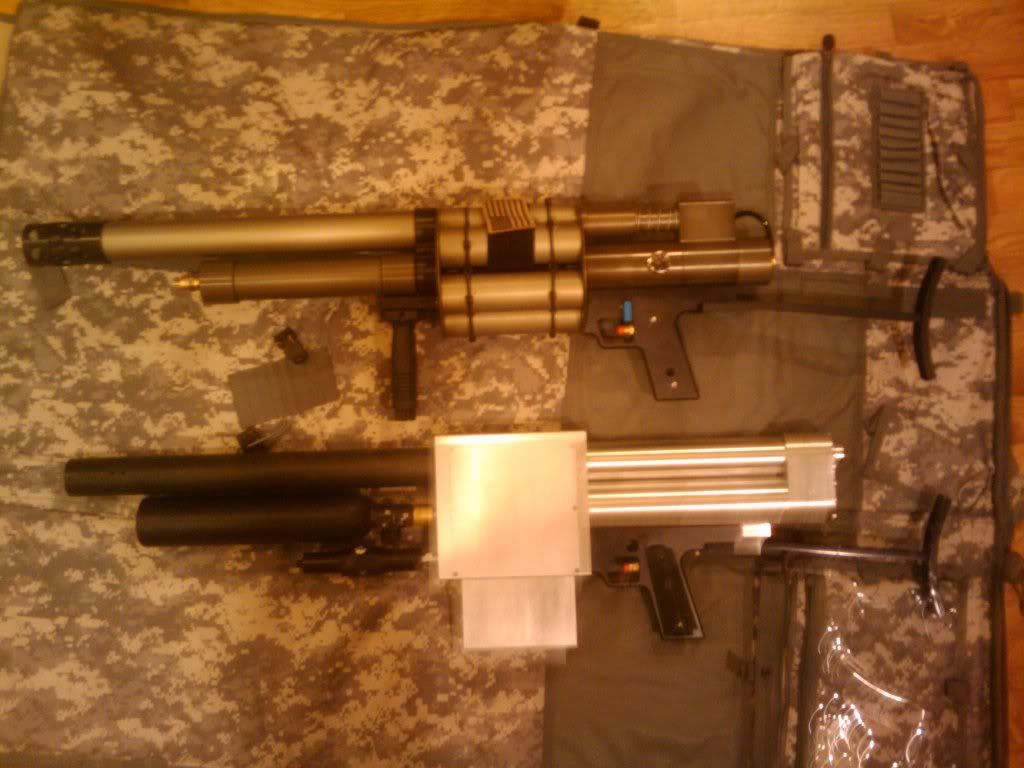 Blow forward encapsulated bolt. 1.250:1.5 dia Positive force piston valve. 6061 Billeted ballast tank. 26.62 cubic inch source tank. Working on quick change bottle mechanism for unified air with the magazines and mechanical safety for trigger.