So, i finally got around to make my first machined aluminium piston.
Made it at school while everyone else was finishing off their Wind vanes. (Of course i finished mine first...
)
While in class i had nothing to do. Other than helping out some of my class mates, when i realized the school had a supply of 30mm aluminium rods.
I asked my teacher if i could make some stuff from the left over rods.....
since i finished my assignment, and with the answer being yes.
I went over and picked the 30mm rod to machine my piston.
It took about 50mins to machine and tap the piston to the ideal measurements. ( had no dimensions at all )
With a surprise, i had a piston tolerance of something like 0.3-0.4mm.
Which will be replaced by the o-rings of course.
Anyway, here is the new piston.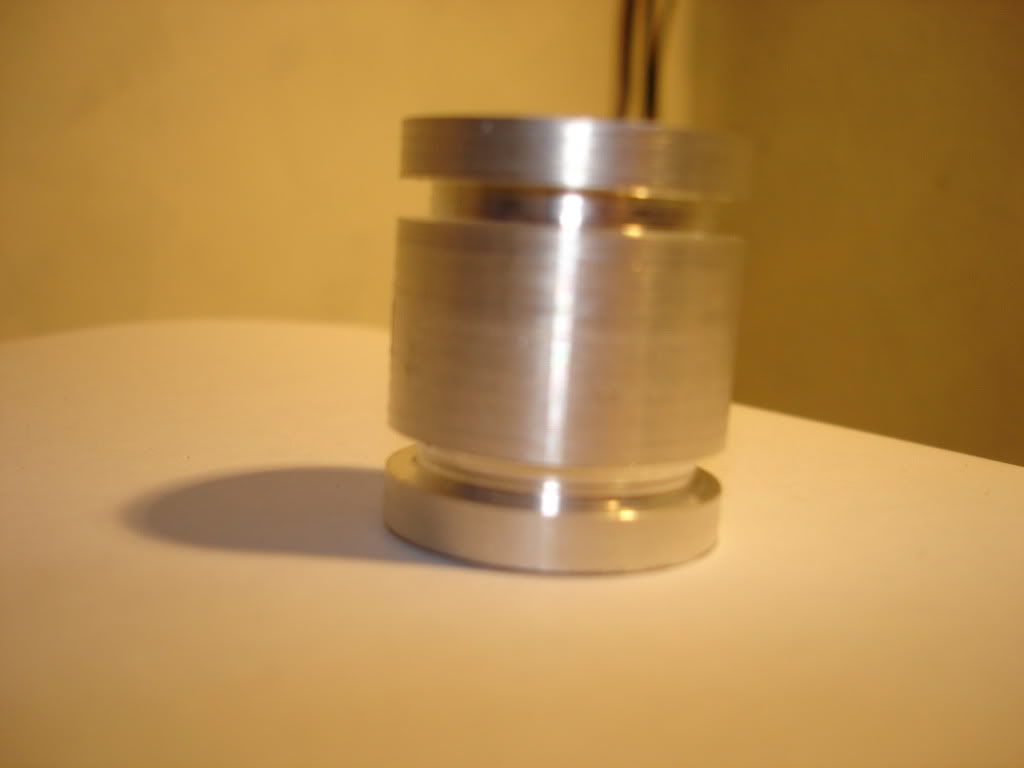 My old piston
My new aluminium piston