JSR style...well..the epoxy part is his style xD
Damage with a battery at kinda close range (2 yards?) it busted through the box behind that too and now I can't find the battery. It was on my second shot that the bottle popped. This is fired at an estimation of 35 PSI.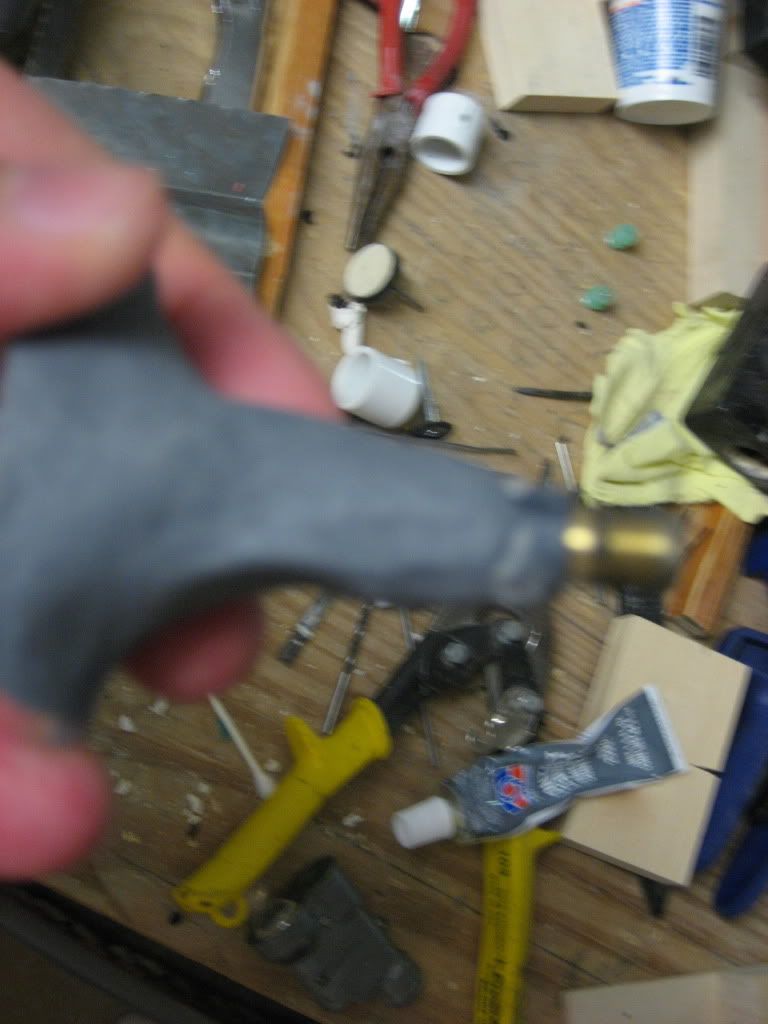 The first Shrader valve I used, it was too short, so I had to use my longer one that my dad got for me. Note the amount of epoxy on it. Because of what I thought was a leak, this isn't the first coat of epoxy, this was the third. (Other two was sawed off with Dremel, a pain in the butt.)
Looking down the makeshift sights xD
The busted bottle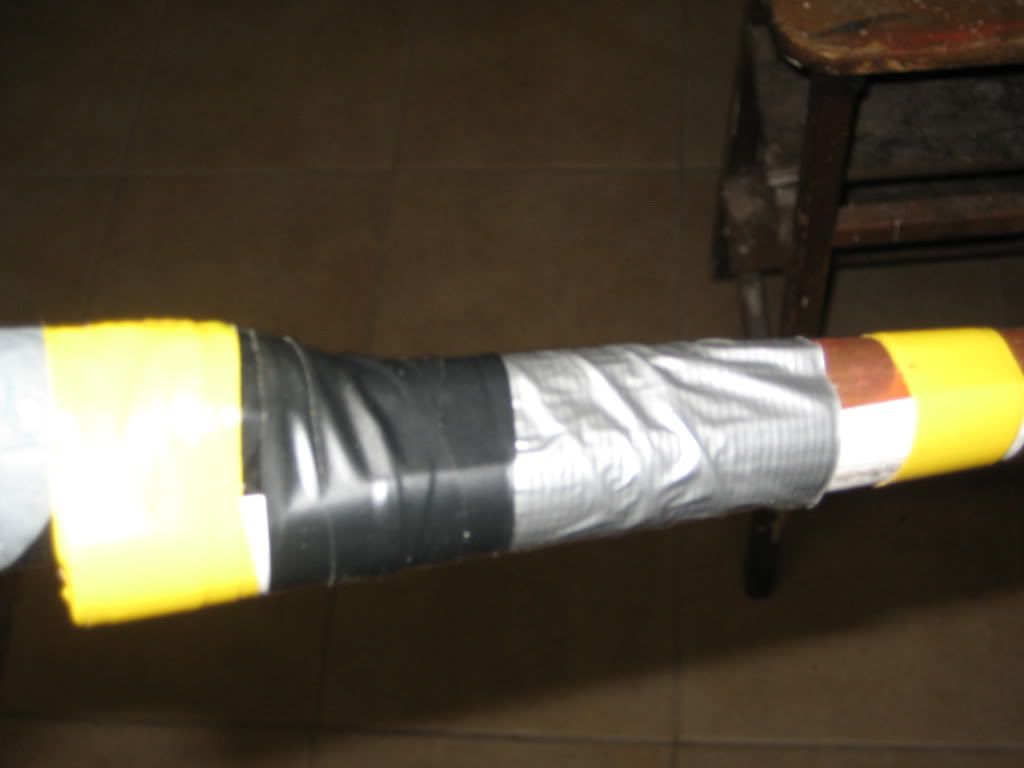 The support I had to add because I ran out of epoxy, its .5 in PVC cut in half and taped
The hose+valve+part of the barrel+part of the support. The epoxy on the bottom is because I thought there was a leak there, I gotta cut it with my Dremel now.
The whole shebang