This is not my first gun, but it is the first one i am willing to take the time to post on Spudfiles
. It has a 2" serviceable piston valve and a 1" sprinkler valve as the pilot. (the pilot is maybe just a bit overkill haha) The golf ball barrel is made from sleeved 2" pipes. Being that i live in a residential neighborhood with a tiny backyard, i have not yet been able to test the range, but i do have some damage shots. Well, tell me what you all think!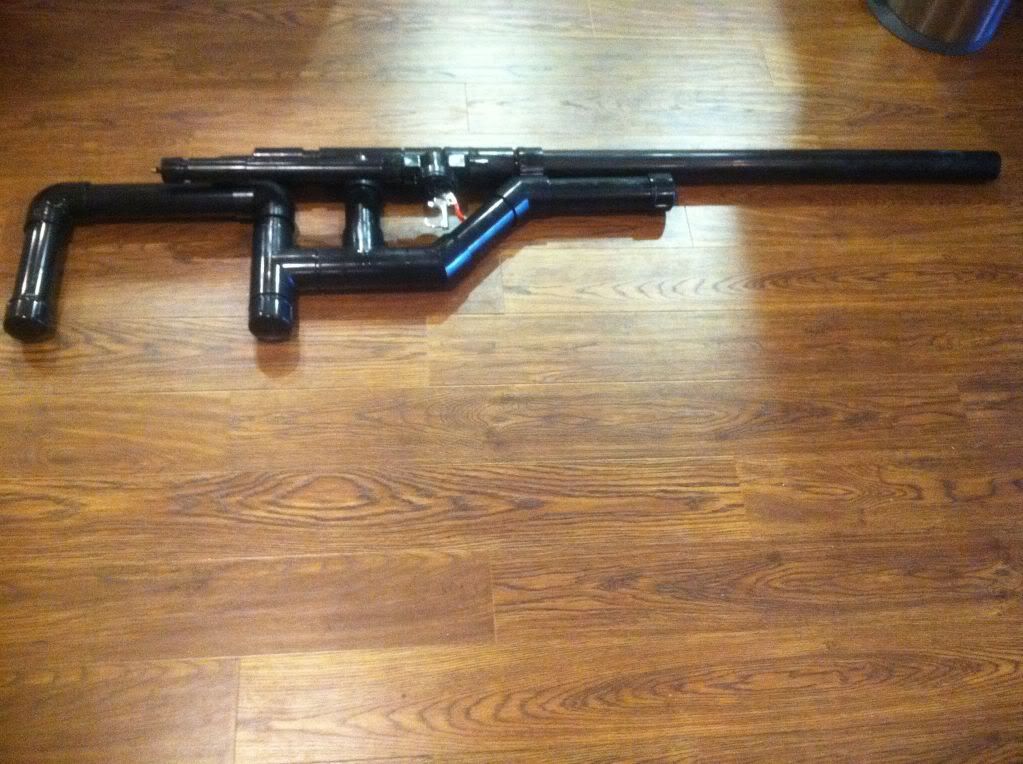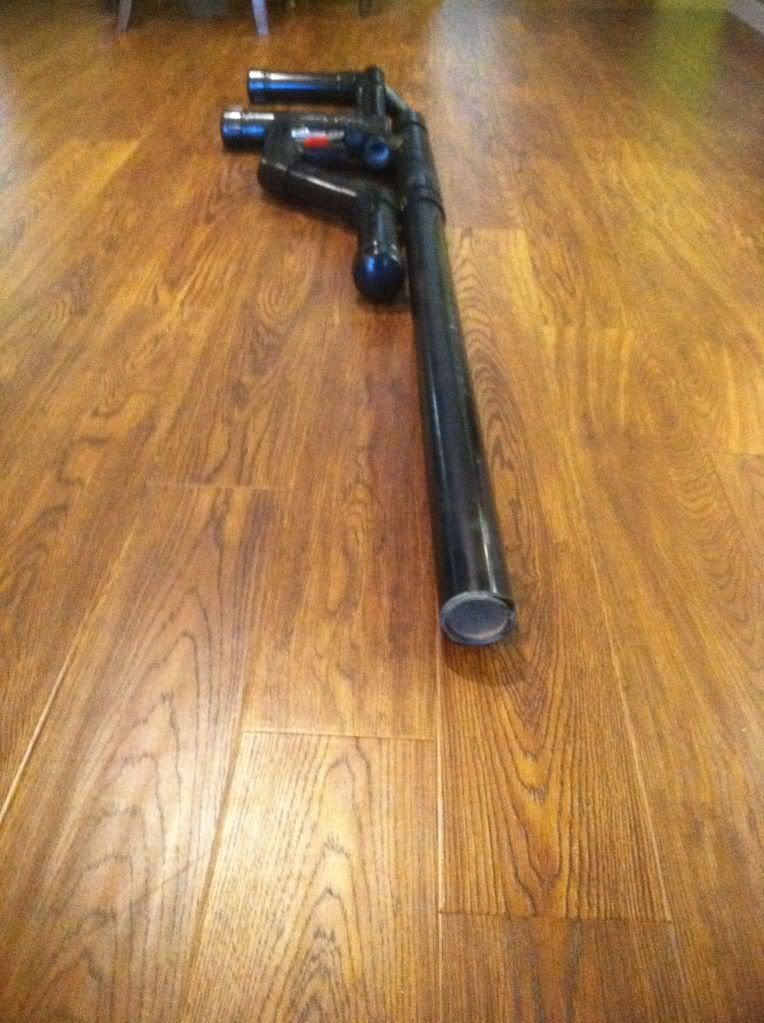 I found that if I shoot golf balls at around 25 psi they actually get stuck in my 1" board.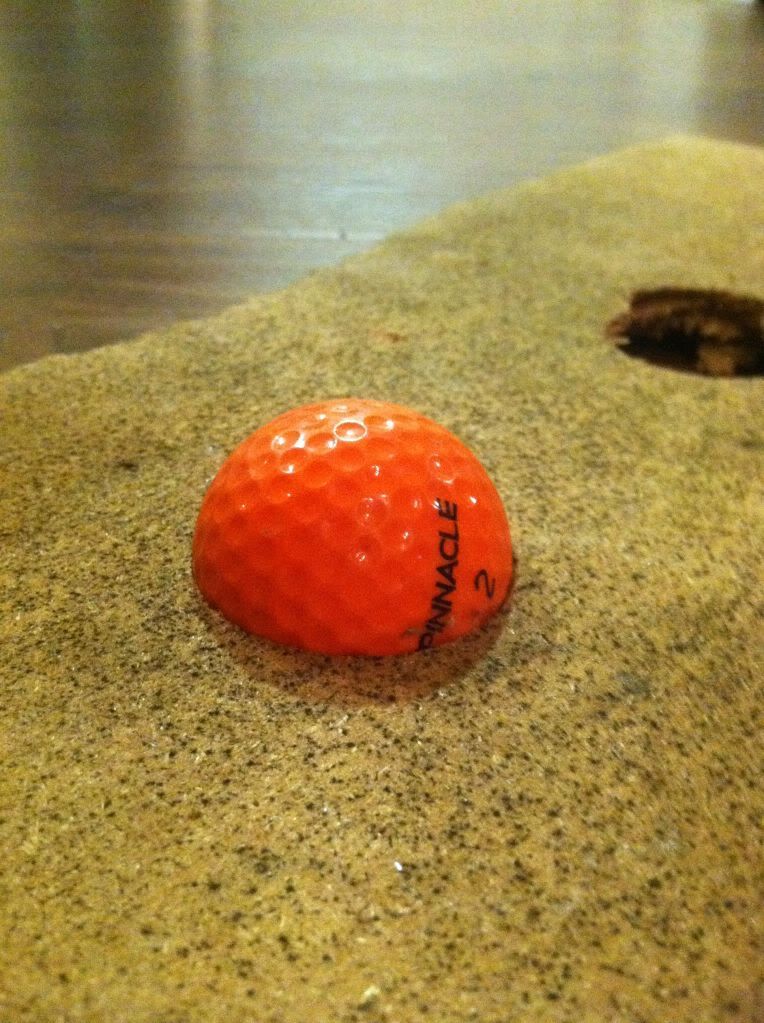 These 2 big holes were shot at 40 psi, and the one smaller hole is from a ball bearing that i shot with a sabot at about 40 psi.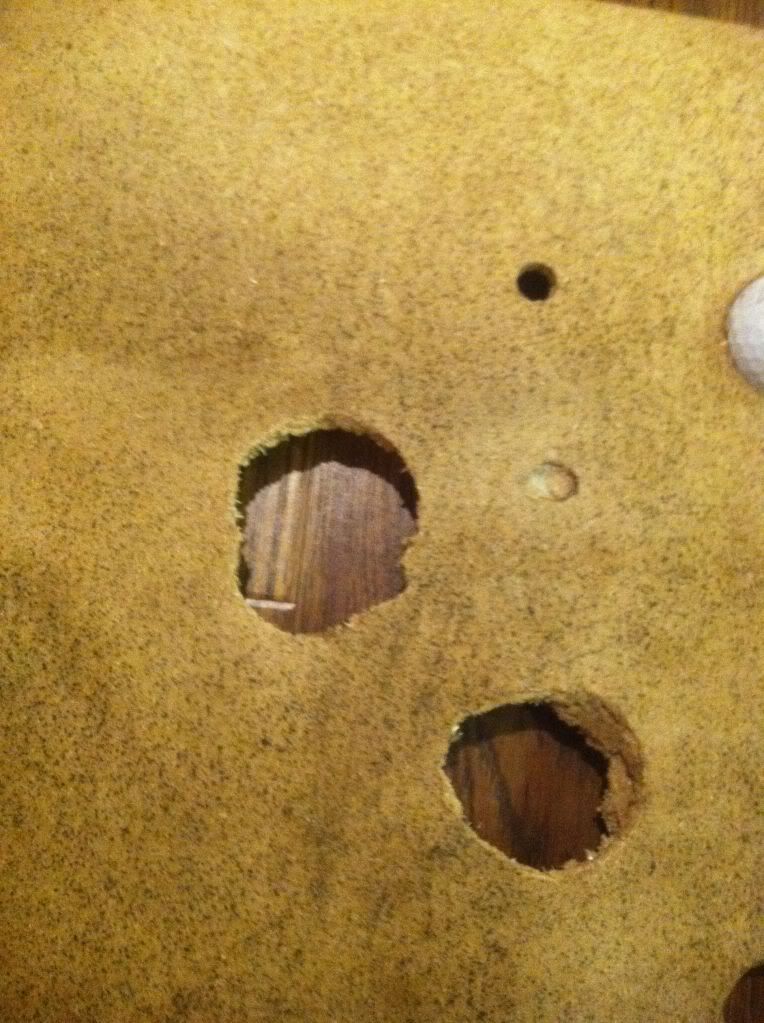 [youtube]http://www.youtube.com/watch?v=rE4OoLENMT4&feature=player_embedded[/youtube]
It recently broke
(, but i caught it on tape.
[youtube]http://www.youtube.com/watch?v=carYeOI4OQk[/youtube]