Thought you guys might like to see what I have been asking so many questions for...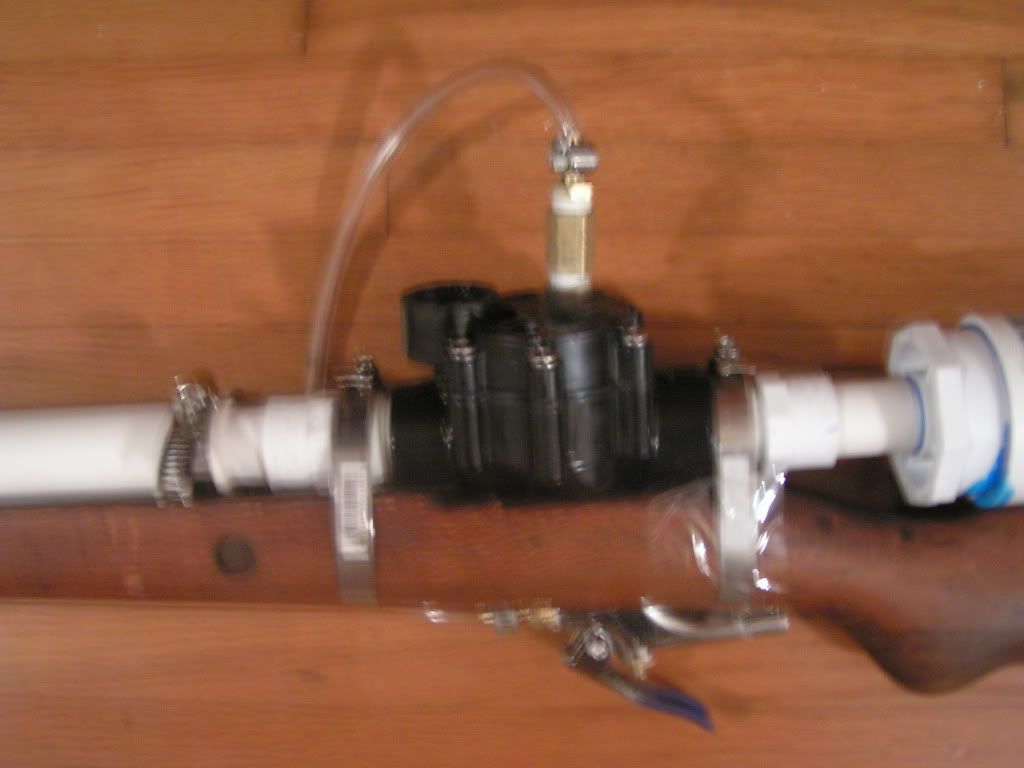 Sprinkie.
Bolt closed.
Bolt open.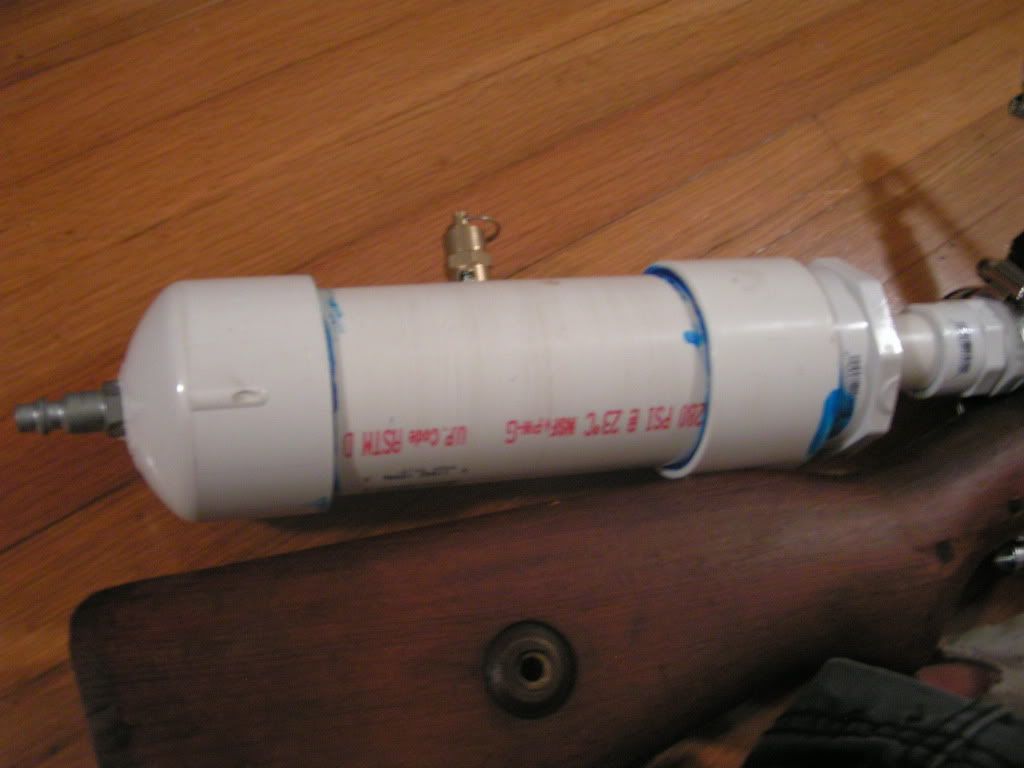 Chamber.
Sorry for the blurry pictures! I hope you guys like it. I will update with the rest of the specs tomorrow.
Disclaimer, I and spudfiles.com do not take any responsibility if you build your own air gun to this design. If you build your own, always have parental supervision and the OK from a parent if you are under 18.
Specs for my gun.
Barrel: 27" long. 1" ID.
Chamber: Has been updated to a 13"x2" chamber, now holds 520 total pounds of force at 20 psi.
Ammo: Batteries, bean bags, sand, water, anything else that fits in the barrel.
Thanks for reading!
(please do not flame me about the disclaimer...)