Title says all. I used a regular pop off valve set at 125psi, epoxy, 1/8" nipple, and 8" of 3/4" pvc pipe with an end cap. This was also my first time at casting epoxy on the inside of pvc, so its not that bad for me.
Pictures.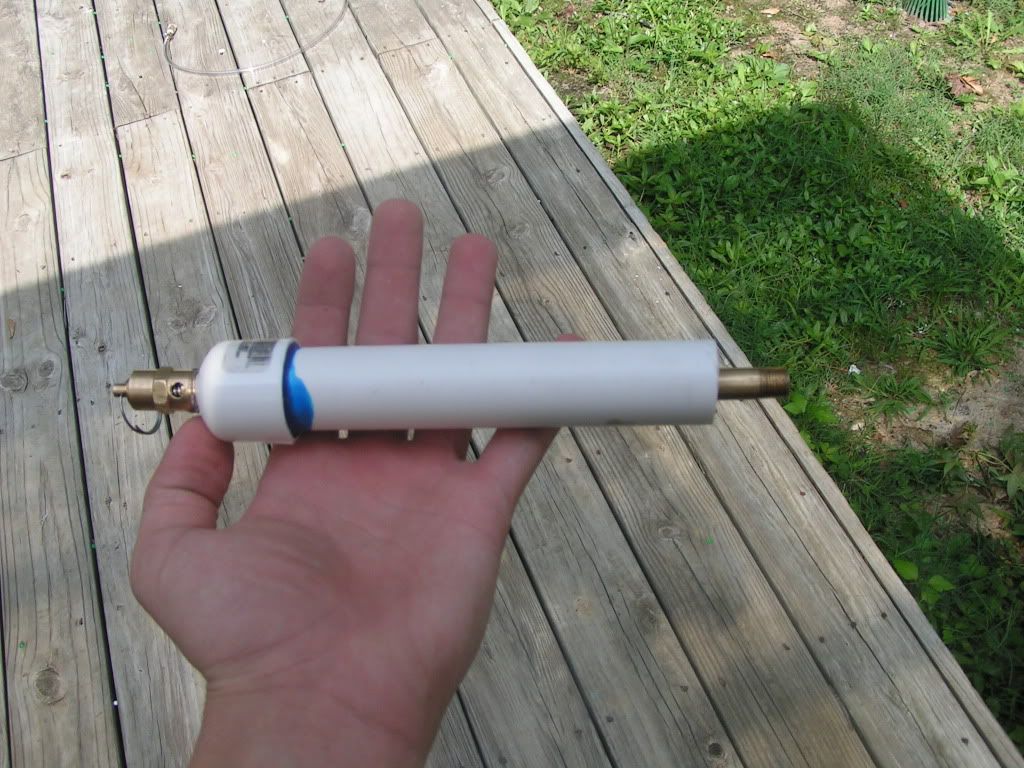 Full repeater.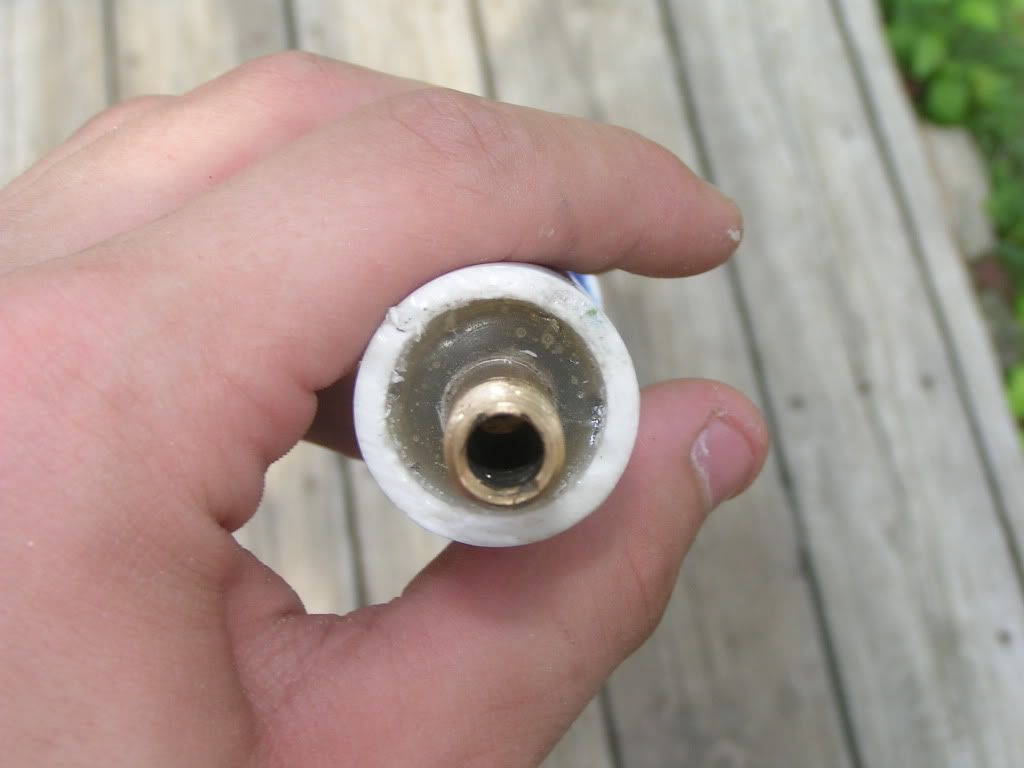 Close up of nipple in the epoxy. It is removable as you will see in another photo.
Pop off valve.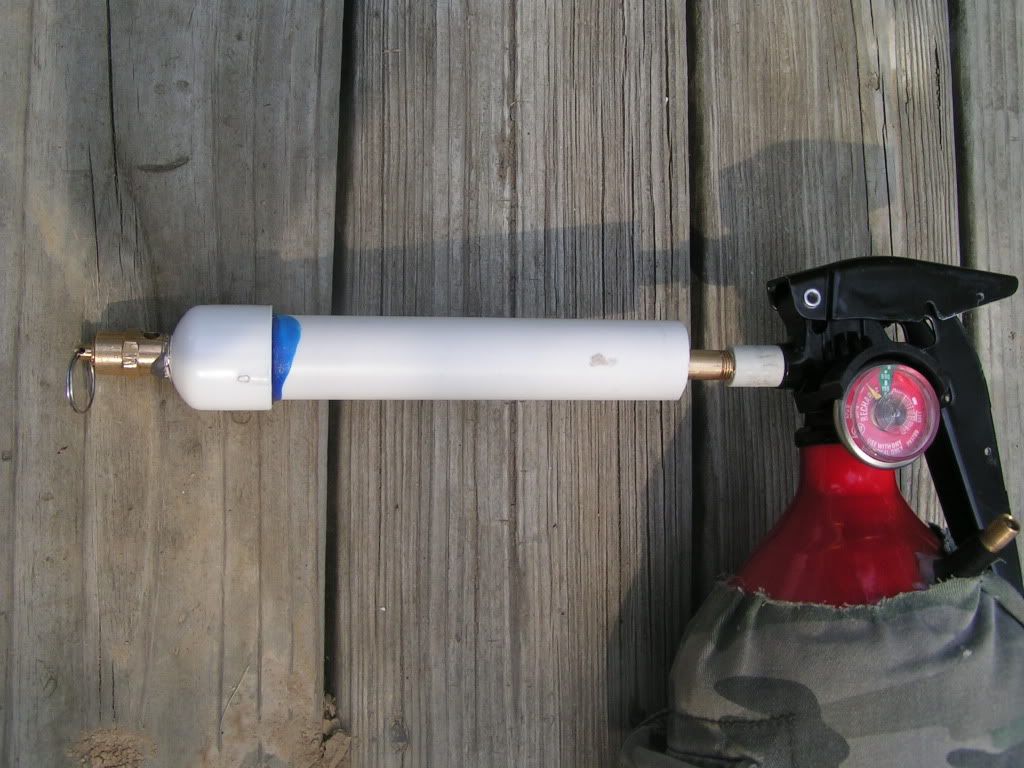 Attached to fire extinguisher.
Hole where the pipe nipple goes.
I hope you enjoyed looking at the pictures.