This is my second big air cannon project. I wanted to make a bolt system and in addition to that have changable barrels. I ended up with a finished product that Im pretty satisfied with. The only thing I don't like are the purple primer stains from sloppily applying the primer.
Here it is

And now some specs:
Chamber volume:5000cc's (estimate)
Barrel: 1 inch PVC
Barrel length: 5'
Ammo: Super balls/bouncy balls and potato's
Action: bolt action
Main Valve: modified sprinkler
Pilot: blowgun
Fill valve: Shrader
average operating pressure: 60 psi
Max pressure:100 psi
Chamber: 3 inch PVC
Chamber length: 2' 3"
Ammo:
The Valve: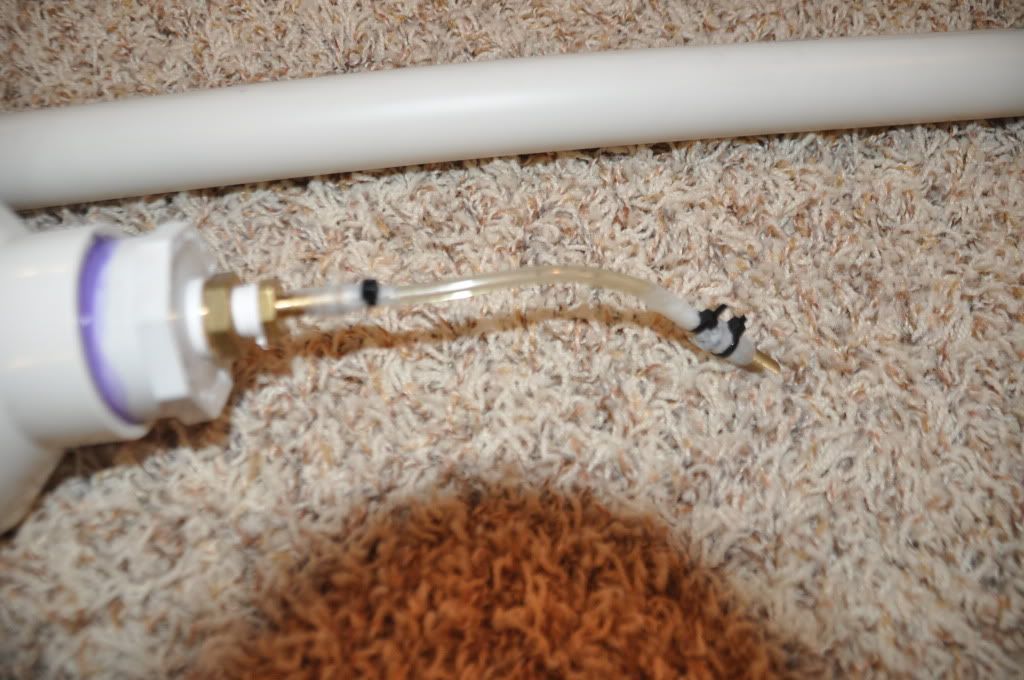 Here a closer look at the main valve. Note the crap load of epoxy I used trying to seal the leaks. Advice: if you find leaks in your modded valve where the nipple meets the valve, seal it with epoxy from the inside not the outside as I tried at first.
The bolt opened: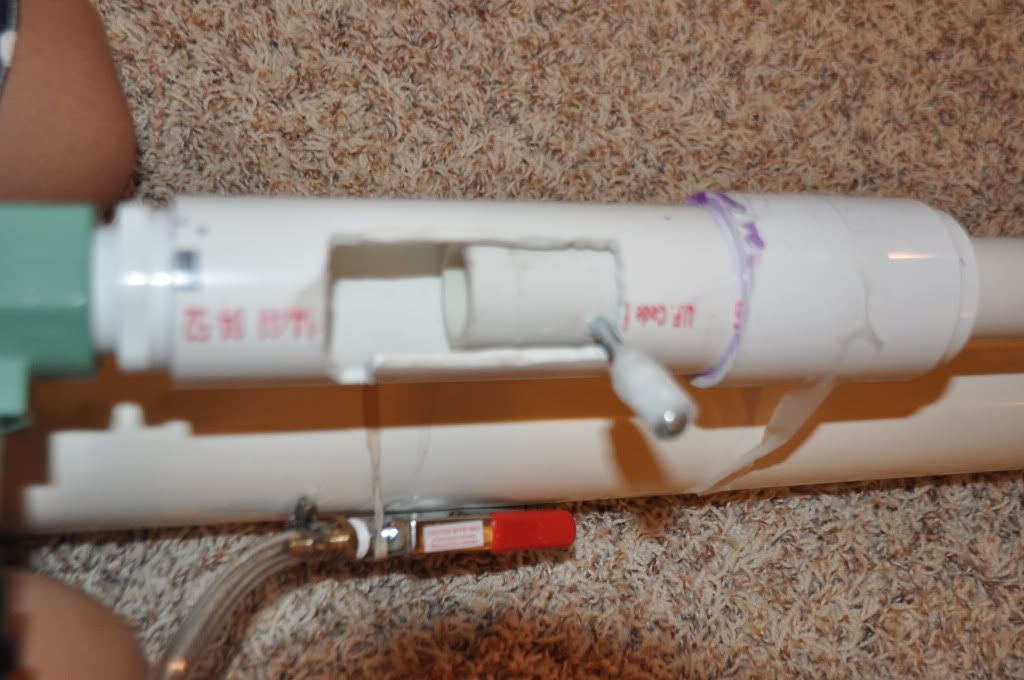 And closed: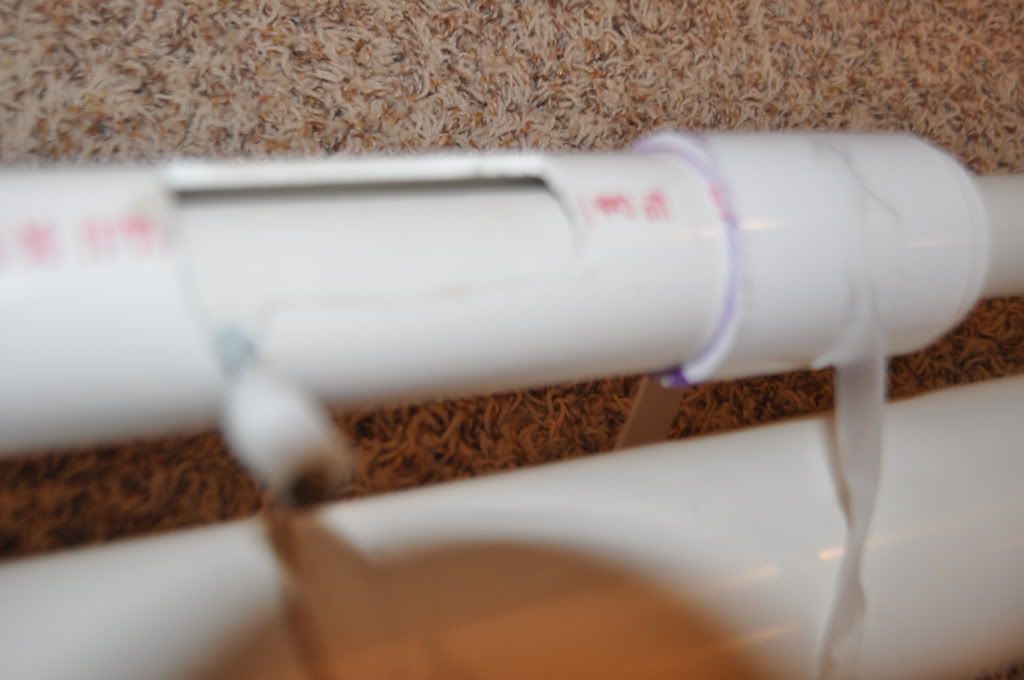 The thing Im truly proud of on this gun is the bolt. Unlike most homemade bolts were you need to force the projectile into the barrel after it is opened with this one I just drop the ball in, close the bolt and its ready to fire.
shooting a frozen potato at 1/4 inch ply wood... I honestly didn't expect this to happen...
[youtube]http://www.youtube.com/watch?v=hWr08UvEXYo[/youtube]
DAMAGE PICS!!!!!