First of all, i wasn't quite sure if I should put this in the bb or pneumatics showcase but i ended up putting it in with the pneumatics since its single shot and my primary ammo isn't something round...
This build is the result of peer pressure from jsr
I was urged to build a metal mini pneumatic and so i did... with higher pressures, the difference is insane
Before i saw off the barrel, i want to see what the guns full potential is, so that is the reason for the super long barrel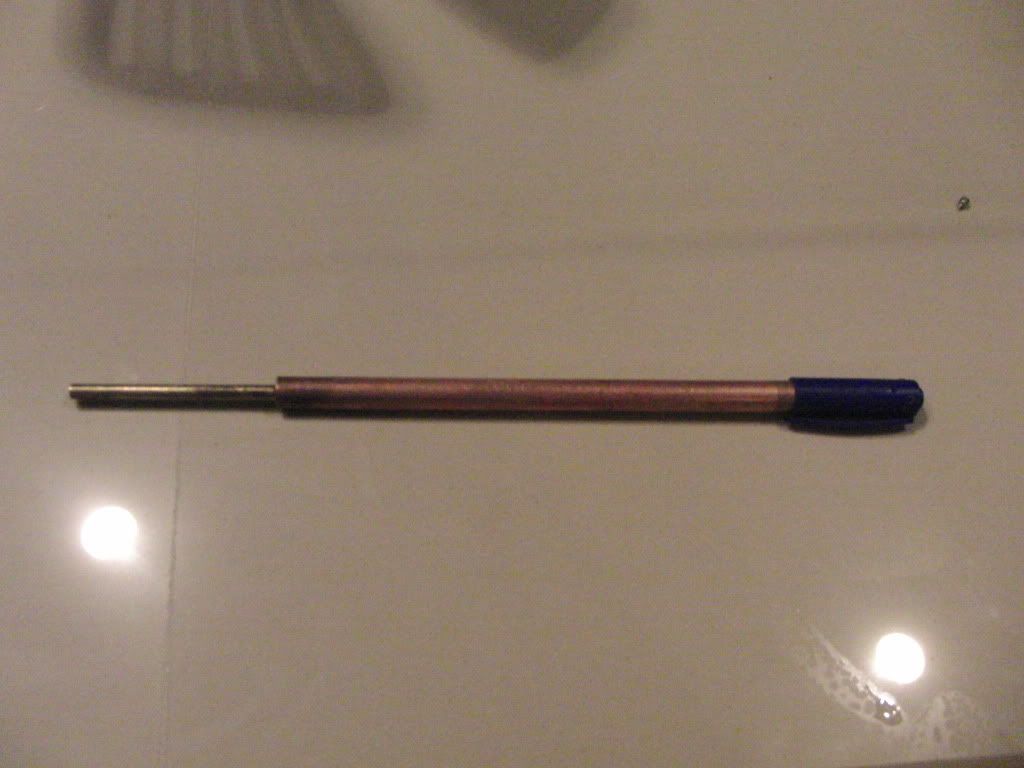 Specs:
Barrel: 3mm or 1/8in id brass
Chamber: 8mm id copper
Normal operating pressure: 250psi
Primary Ammo: lead shot and lead/tin slugs
Valve: Piston
Trigger: pen cap that presses on the schrader
The Piston: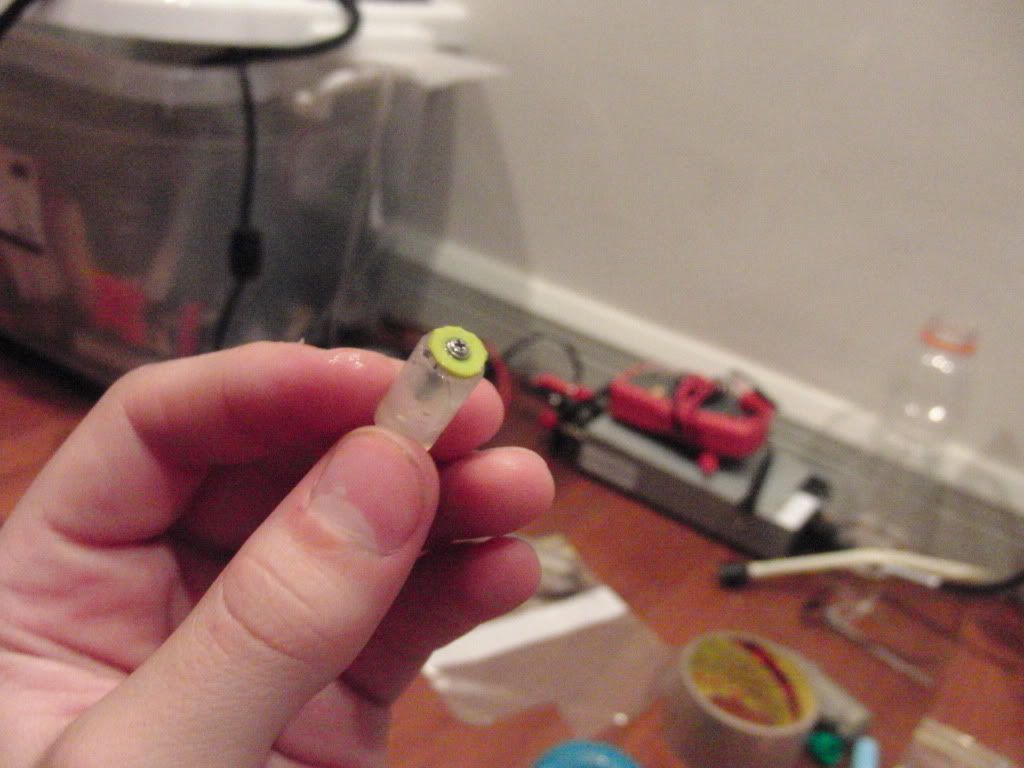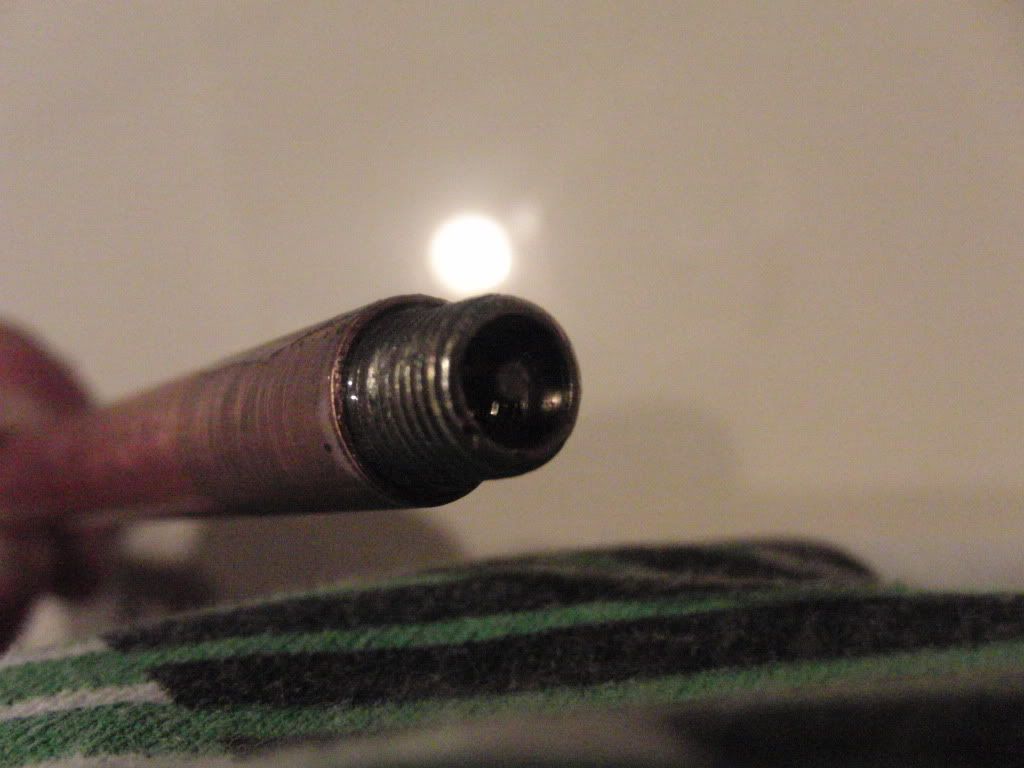 pointed slug next to my pinky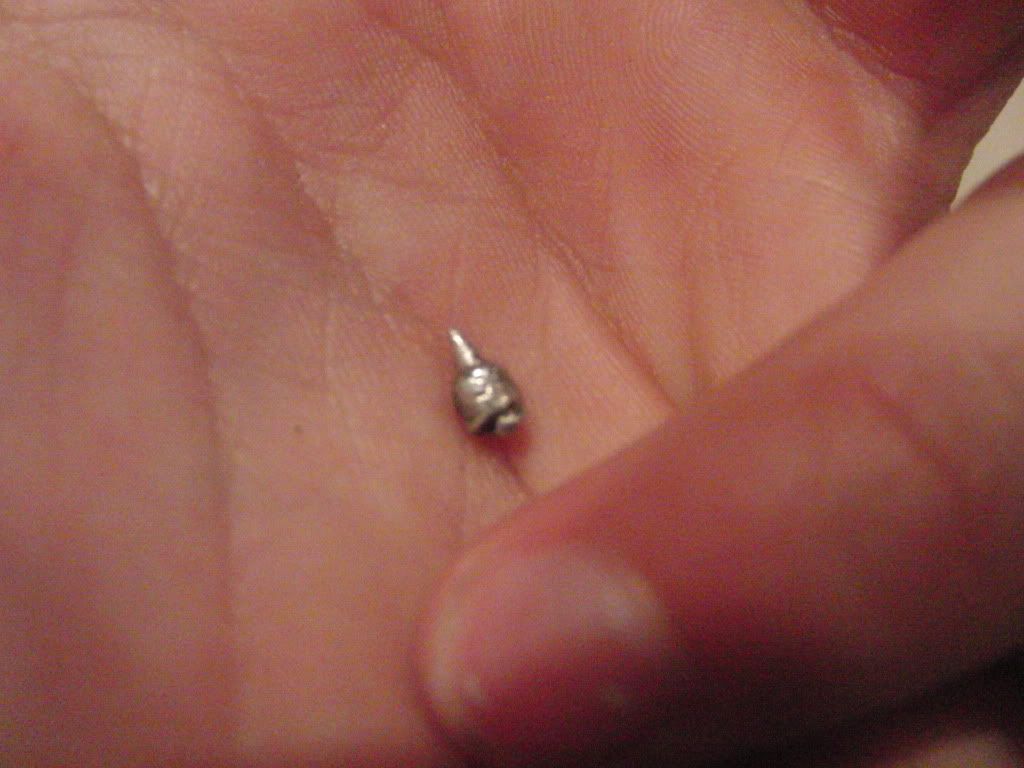 the power is actually surprisingly great. I shot through 2 coke cans full of water
(poor mans chronograph)
Some lead shot after passing through 2 layers of cardboard and hitting a hard wall: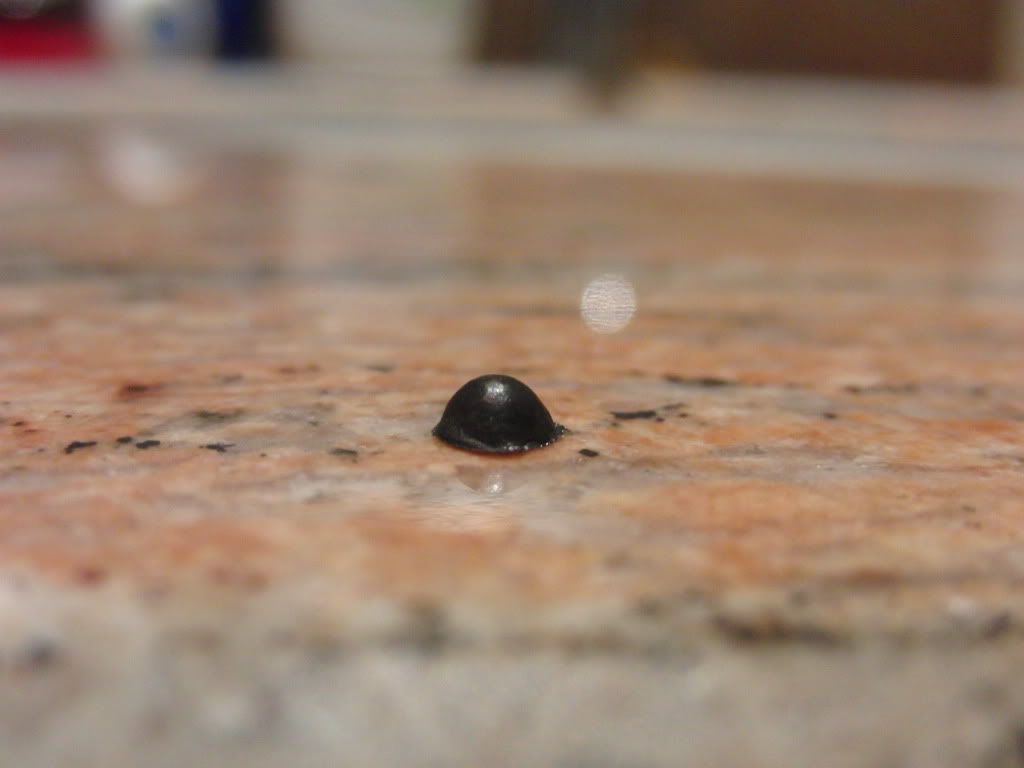 And finally, the video:
[youtube]http://www.youtube.com/watch?v=3PaNVwTfItc[/youtube]
I Just finished polishing it. The Brass looks 10 times better than the copper which is kinda disappointing because i was hoping it would be the other way around.
It looks MUCH better in person
Well I went ahead and cut my barrel shorter and cut a working sharpie tip off a sharpie and made it removable, ya that's right, it writes now
Luckily, It still has the exact same power.
here it is: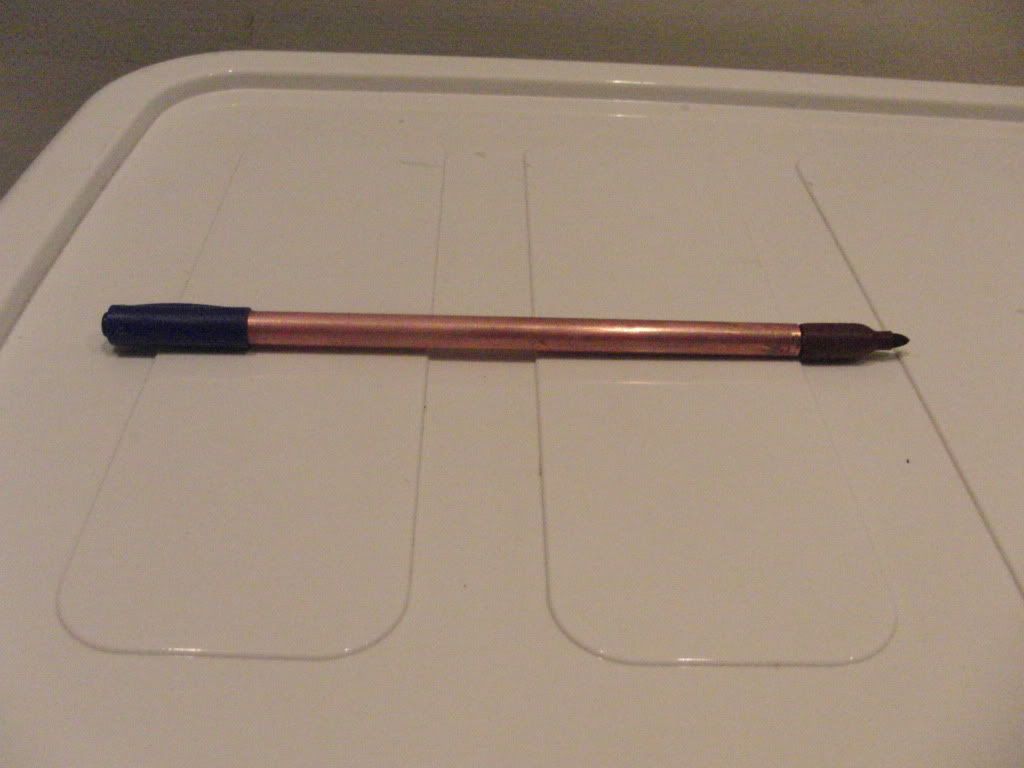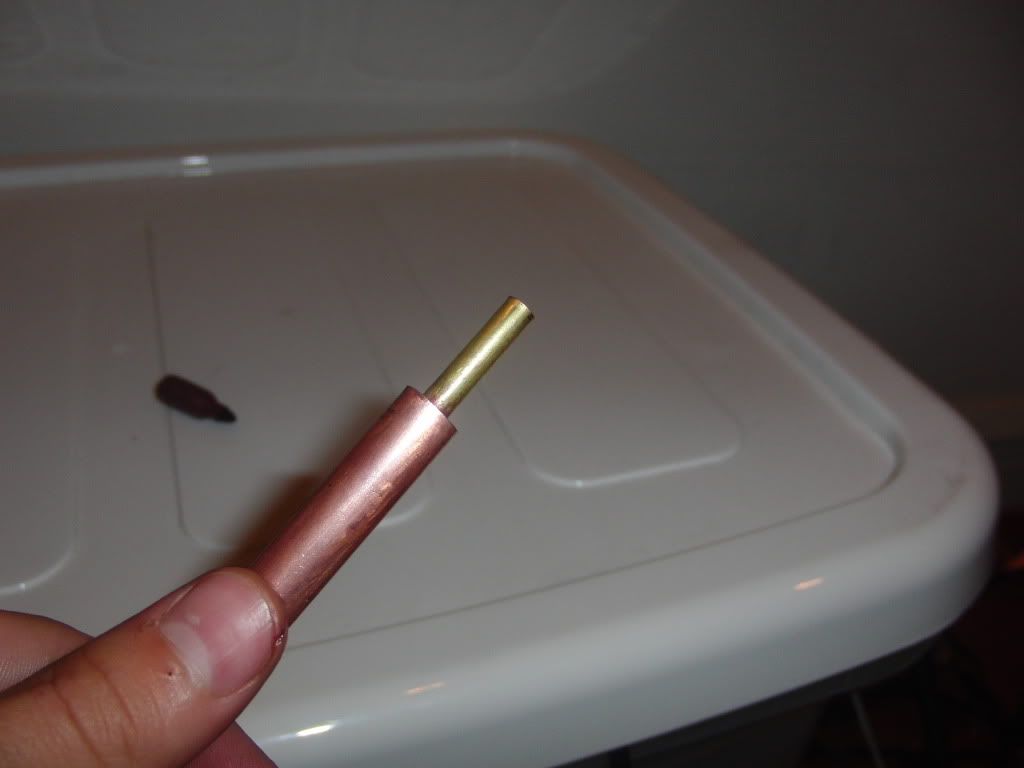 I also started screwing around with it and made a detachable airsoft barrel from a pen tube.
It exceeds any of my expectations. Just got through 2 cans!!