This is my first cannon showcasing post on SpudFiles, although I have made other cannons in the past. This is also my first piston valve cannon, and is built around a 2" (50mm) tee.
Here are the specs:
- 50cm long 50mm SCH40 PVC chamber (giving for a 1 litre chamber approx.)
- Piston built from layered wood around 1/4" threaded bar. Sealing face made from 3 layers of bicycle inner tube.
- Pilot valve is 1/2" ball valve, mounted alongside shcrader onto 3/8" tee.
So far I have only done a few low pressure shots (30-40 psi) for fear of the neighbour's wrath. Even with this pressure it delivers some good recoil and demolishes lemons. Sometime this weekend I'll go somewhere remote and launch off some 100+ psi shots.
And the photos:
Whole thing with barrel.
Taken looking into the tee, before assembly.
Detachable pilot end. (yellow is PTFE)
Piston, front end to the left. (white stuff is lithium grease that has unfortunately soaked into the wood).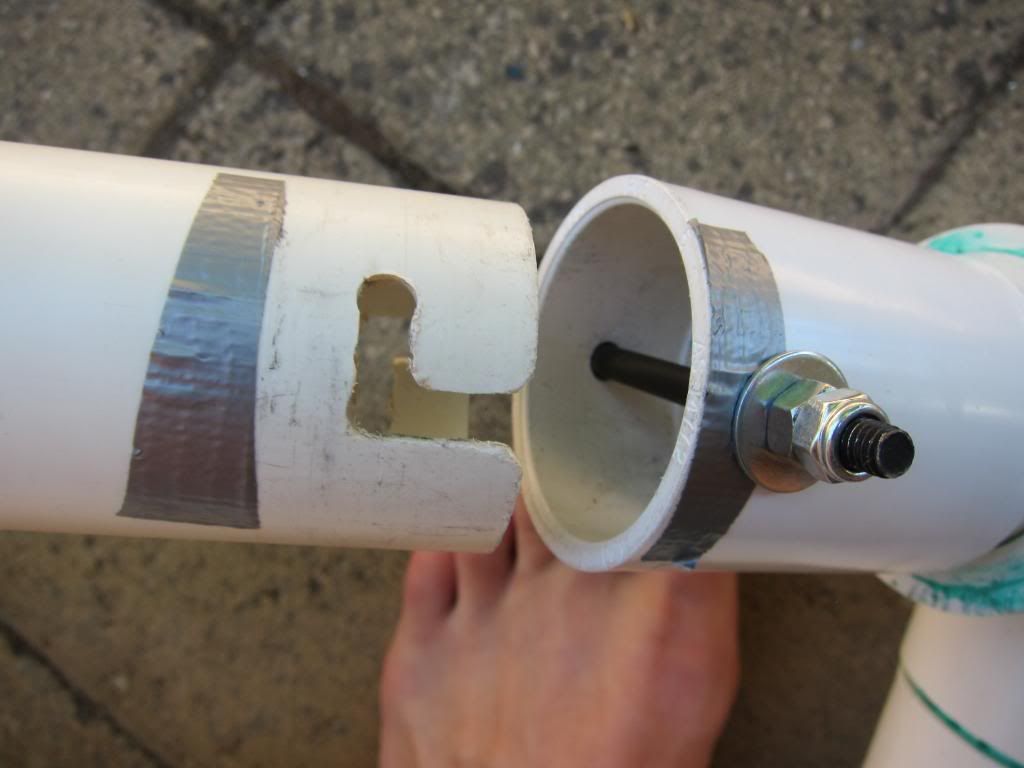 Bayonet style breach loading - fast and effective.
TO DO:
- Fix slight leak on sealing face (very minor)
- Barrel support, and different bore barrels.
- Have fun.
Please post suggestions etc.