So i finally finished my muzzle loading piston air gun. I've only taken it to 150psi but its got some good power, can't wait to bump up the pressure.
Specs:
Chamber:
2' .75" galvanized steel
Barrel:
36" .5" OD steel tube ~.44 cal
pilot:
1/4" modified blowgun
fill valve:
schrader
the piston is a wine cork, with glue on one end, and a bolt thru the whole thing that attaches a neoprene washer as a sealing face. I'll get images up next time i open the gun up.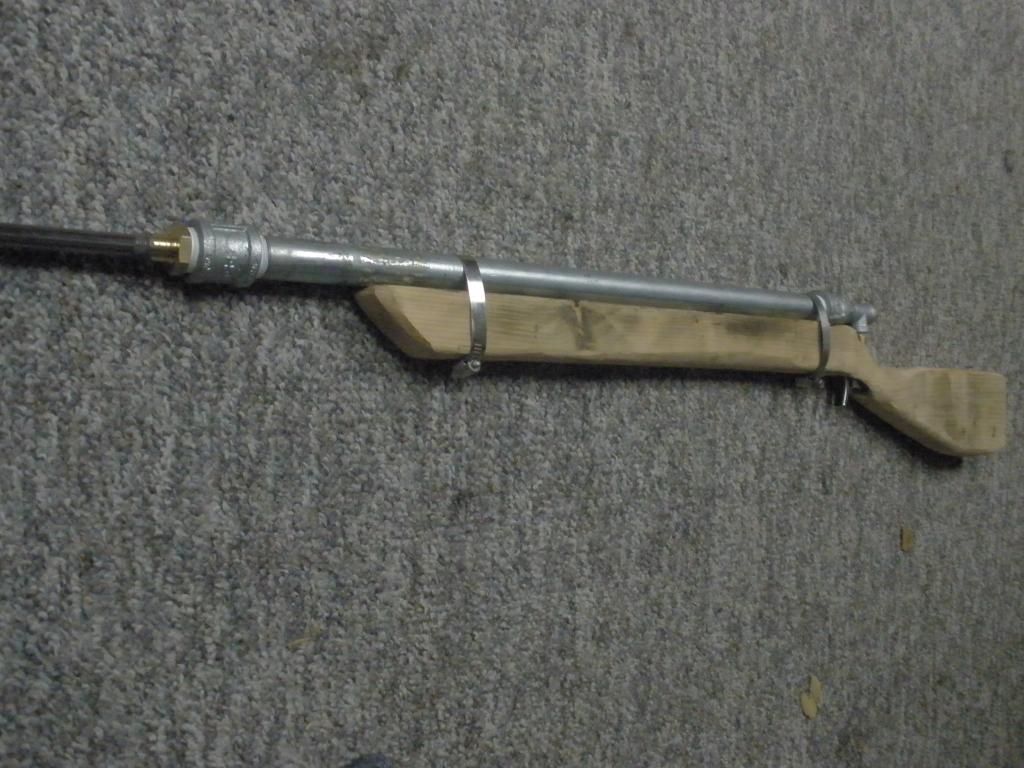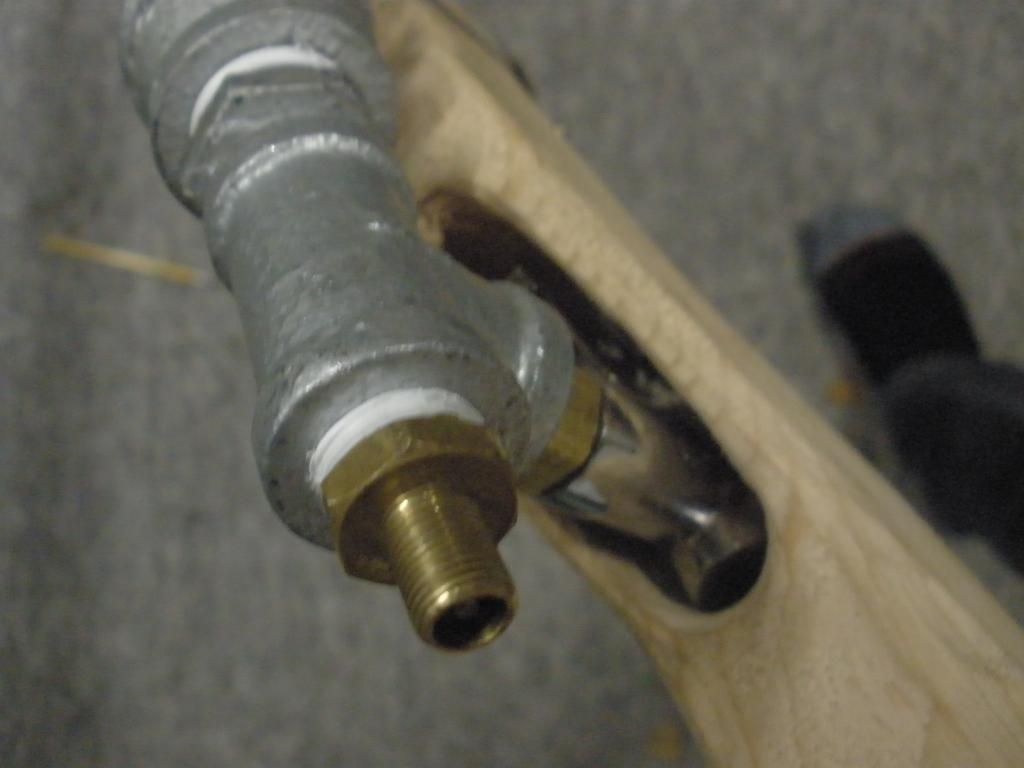 Overly complicated barrel support: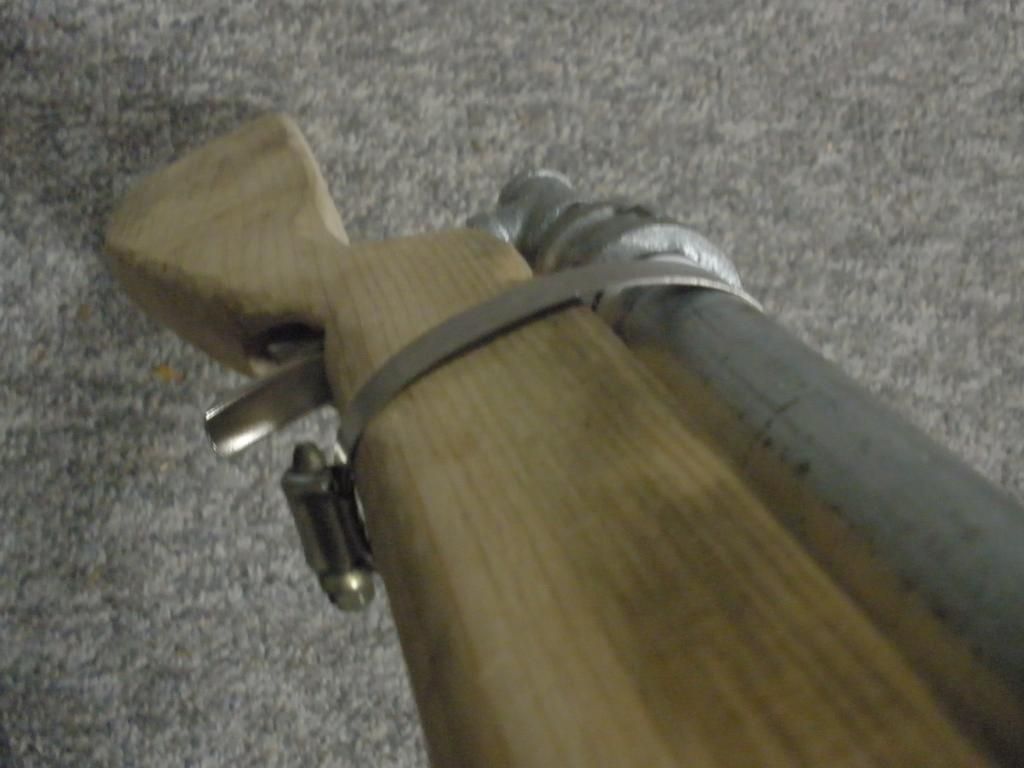 overall i'm very pleased with how it turned out, i still have to sand the stock some more and rig some iron sights.
I'm also going to test it for leaks underwater but for now it seems to hold air just fine.