Some pics.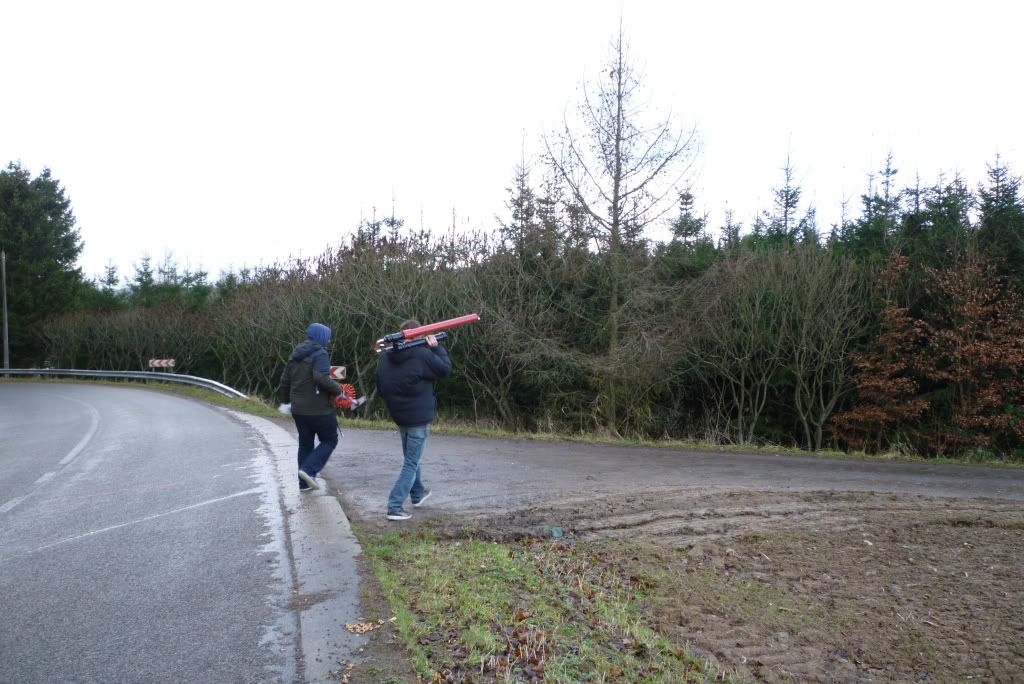 on the way...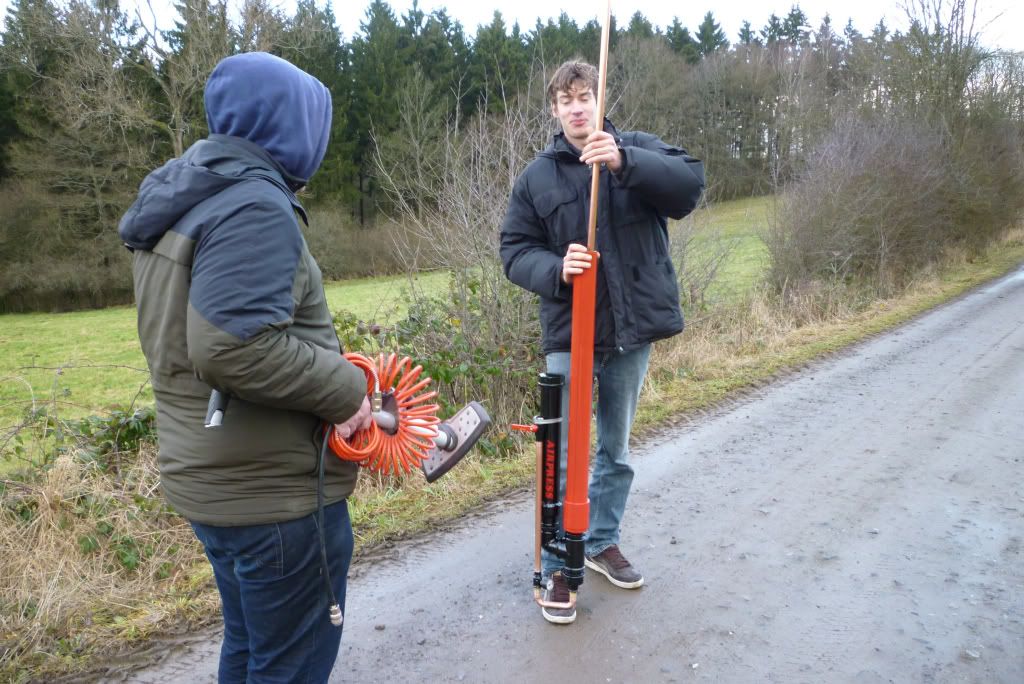 loading the tennisball
pumping time :p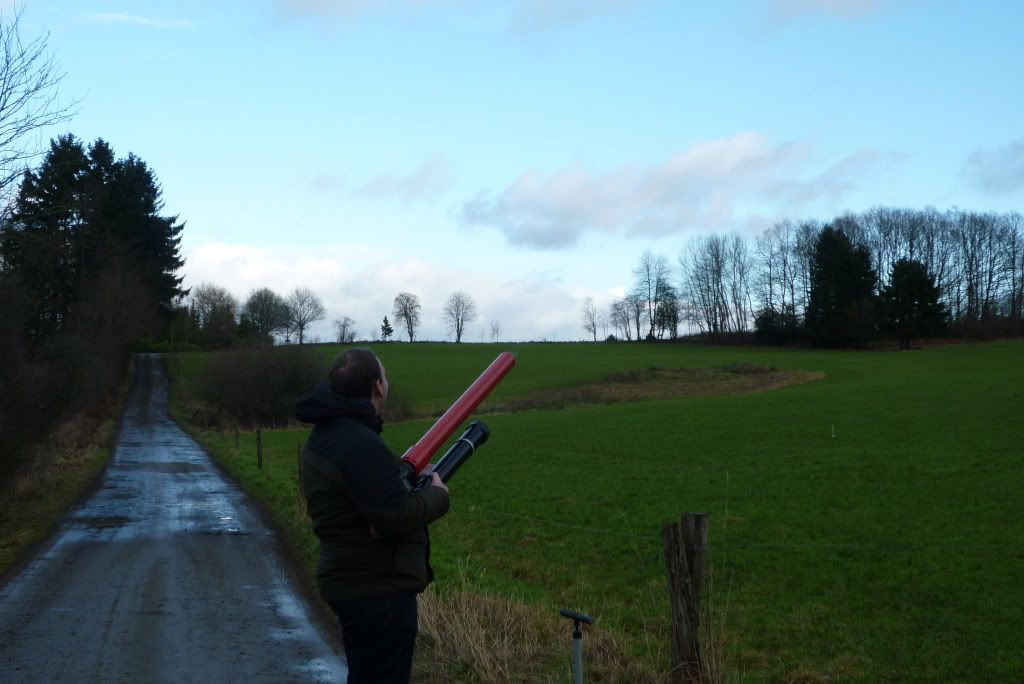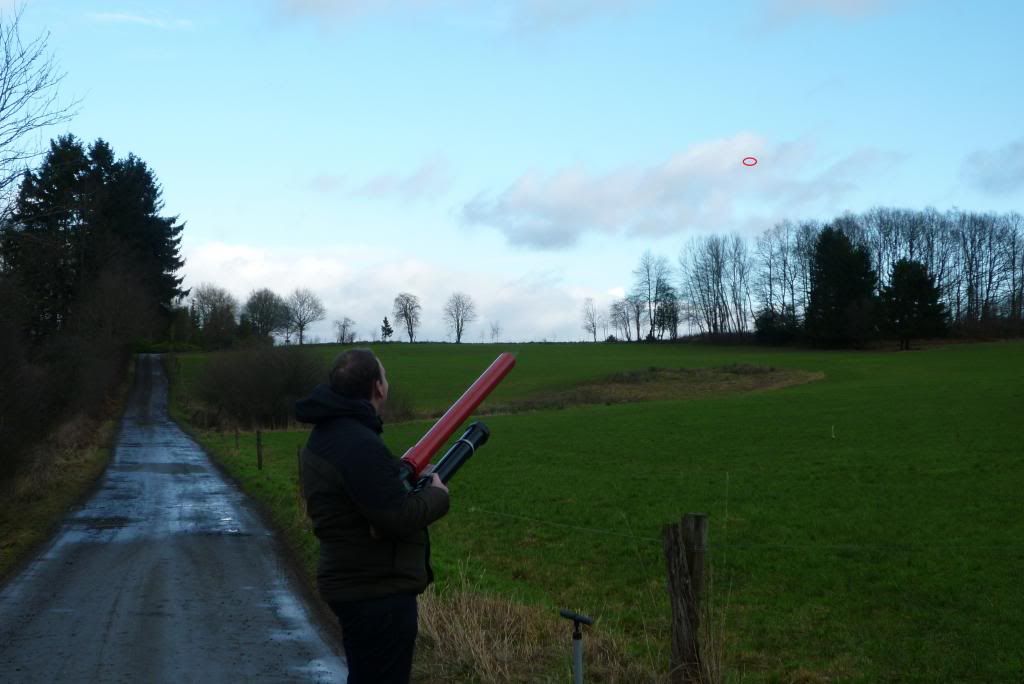 shooting, look good, you can see the tennisbal flying
this photo is zoomed in a few time.
From where the person stood that taked the photo to the point where the tennisball landed was around 140m.
I'm looking forward to do more shooting so we can take videos.