Hi all.
Currently I am building a new pneumatic launcher.
The valve i'm gonna use is a 2" selfmade piston valve.
Some more specs of the cannon.
airchamber
: 2 1/2" 50cm galvanized pipe
barrel
: 75mm pvc PN16 1m long
valve
: 2" piston valve with 5/4" seat
piloting valve
: 3/4" ballvalve
A week ago I ordered all the needed fittings and pipes.
Everything is made out steel except the barrel and the piston itself.
There will be also some copper involved in this cannon.
The endcap and 2,5" to 2" reducer is welded on the pipe. Don't ask me why :p i had the time for it. :p
All the threads are sealed with thread sealant that holds up to 17bars.
Good to mention is that I will never go that high.
Now, the real work.
The most important fittings screwed together.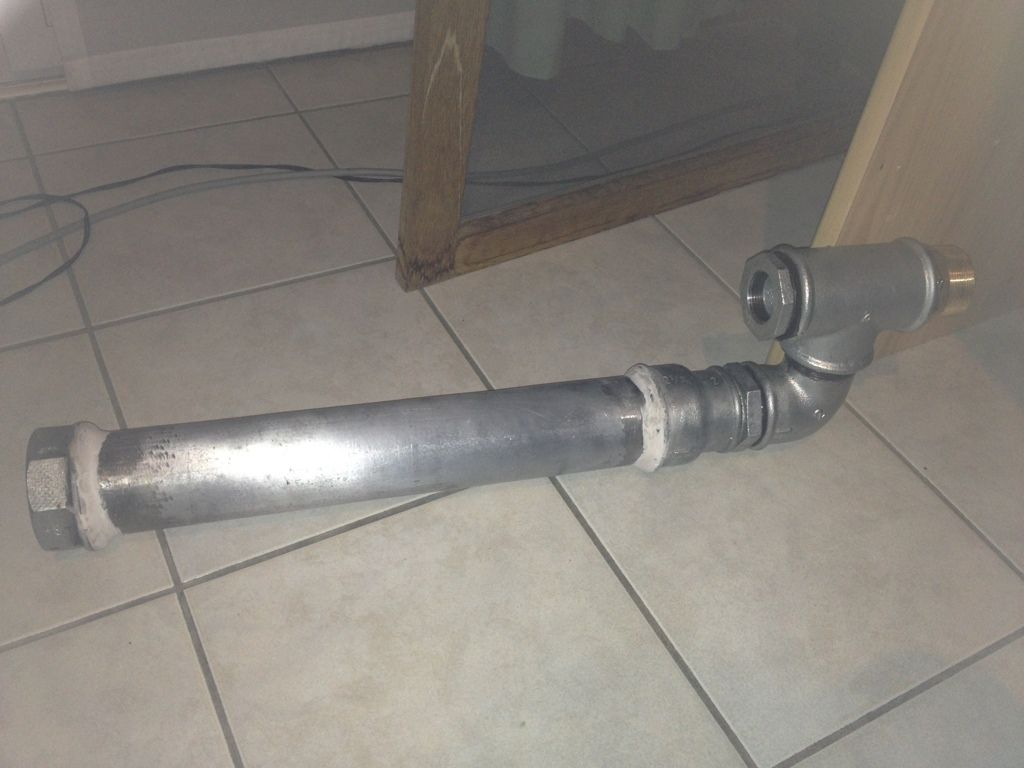 the piston, in fact its the same one that I use in my pvc tennisballcanon, I just remaked that one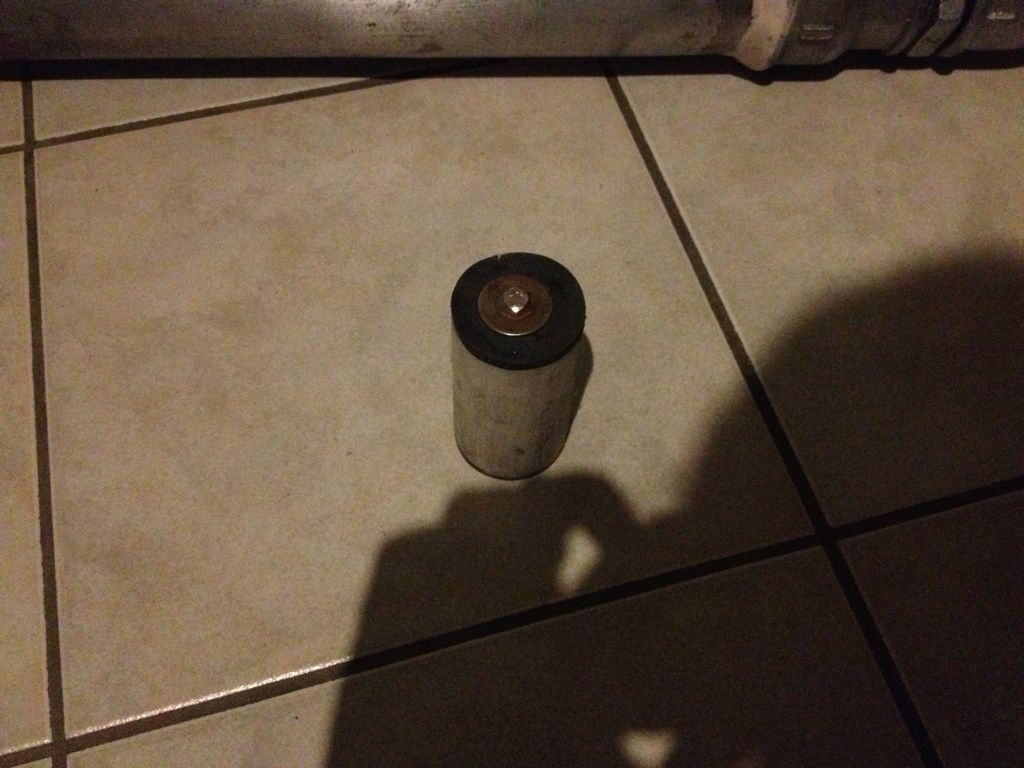 view inside the 2" t is a 5/4" seat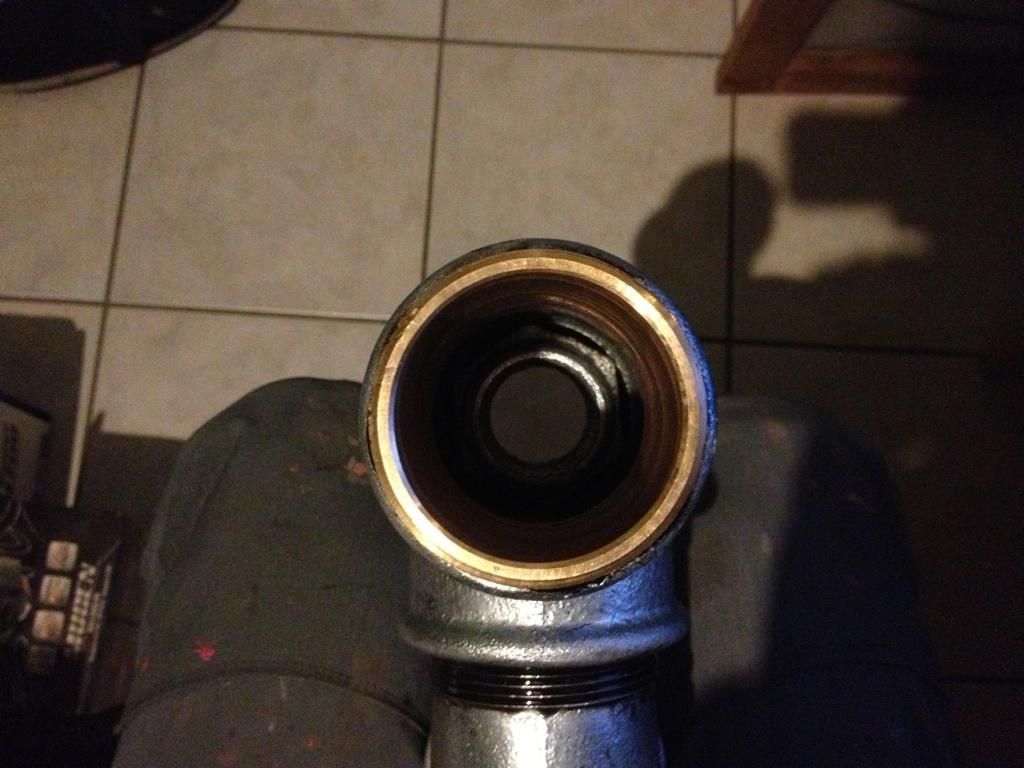 the whole cannon in primer, except the piloting area, this will be something special, in fact the method I will be using will decrease the piloting performance, the pilot volume will be a little bit to much, but I don't care, it works like a charm
first layer of glossy black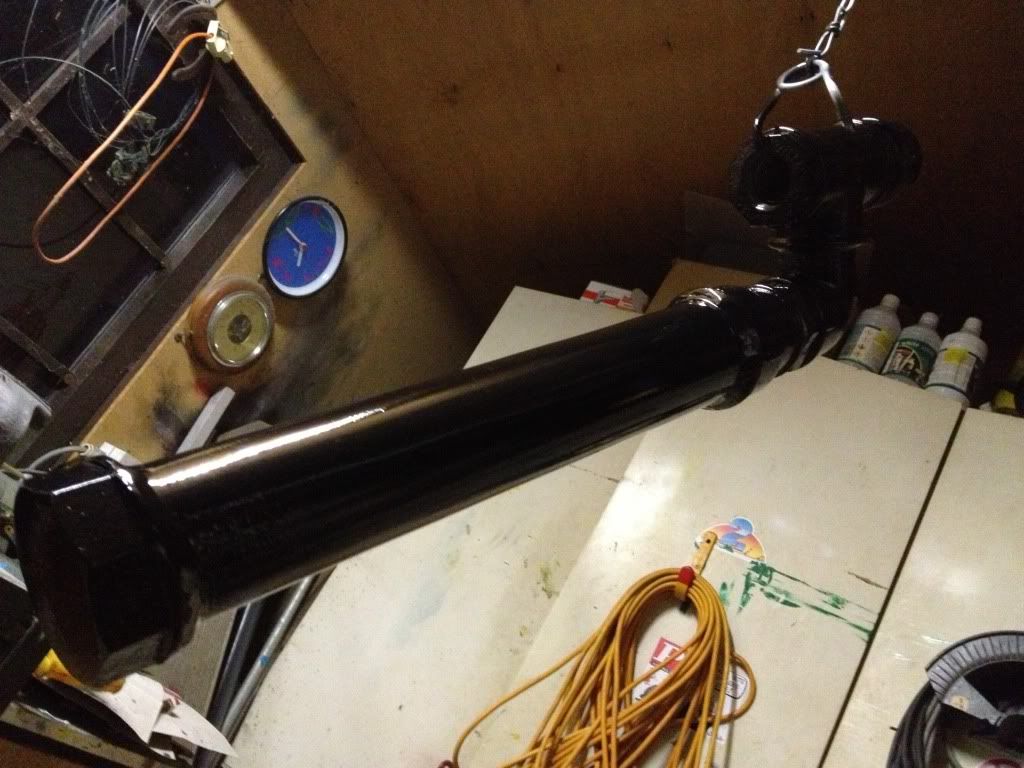 some copper pipes and fitting soldered together, more info about it later this week
good to mention is the following, i sanded the copper pipes after soldering and gived it 2 layer of varnish. So the copper wont "eroded", don't know the exact word
I fully tested the cannon with this type of piloting, it has some serious power. My first opinion is that it has more power than my pvc model, because I gave the piston less room inside the nipple. It has a tighter fit.
Maybe that's the reason, but I'm not sure yet. It will discover it when fully testing in the Arden woods.
More pics and vids in this week. The cannon will be fully operational this friday, because saturday I go on vacation in Wallonië and will fully tested this cannon on the open fields with tennisballs. And this time I will hold my Iphone on the correct angle.
Airpress